Zusammenfassung
Hintergrund
Sarkome an der Wirbelsäule stellen aufgrund ihrer Heterogenität, Seltenheit und anatomischen Lage eine große Herausforderung für die Behandelnden dar.
Fragestellung
Diskutiert werden die Behandlungsmöglichkeiten (State-of-the-art).
Material und Methode
Es werden die aktuelle Literatur, Expertenmeinungen und Konsensempfehlungen internationaler Expertengremien diskutiert.
Ergebnisse
Es gibt folgende Konsensus-Empfehlungen: a) Osteosarkom: kombinierte Therapie: neoadjuvante Chemotherapie/En-bloc-Resektion/Strahlenresistenz; b) Ewing-Sarkom: kombinierte Therapie: neo- und adjuvante Chemotherapie/Restaging und Bestimmung des Regressionsgrads vor En-bloc-Resektion zwingend/En-bloc-Resektion und/oder Radiotherapie; c) Chondrosarkom: wenn möglich En-bloc-Resektion. Intensitätsmodulierte Radiotherapie scheint selektiv eine primäre oder adjuvante Option zu sein.
Etablierte Operationsverfahren (En-bloc-Resektion) kombiniert mit neuen Techniken (Implantate, Materialen/3D-Navigation), präziseren Bestrahlungsoptionen (intensitätsmodulierte Photonenbestrahlung) und Anwendung von Partikelstrahlung lassen eine Verbesserung der Therapieergebnisse erwarten.
Schlussfolgerung
Das beste Outcome haben Patienten, welche von Beginn an (bereits zur Biopsie) einem ausgewiesenen Tumorzentrum zugewiesen werden. Das Behandlungskonzept ist immer multidisziplinär.
Abstract
Background
Due to their heterogeneity, rareness and anatomical location, the treatment of sarcomas of the spine is a challenging task for the treating team.
Objective
Therapy options: state of the art.
Methods
The current literature, expert opinions and consensus recommendations from international expert committees are discussed.
Results
Consensus recommendations: a) osteosarcoma: combined therapy, neoadjuvant chemotherapy, en bloc resection, radiation resistance. b) Ewing sarcoma: combined therapy, neoadjuvant and adjuvant chemotherapy, re-staging and determination of the degree of regression before en bloc resection if feasible and/or radiotherapy. c) Chondrosarcoma: en bloc resection if feasible. Intensity-modulated radiotherapy in selected cases might be a primary or adjunct option. En bloc techniques for tumors of the spine are well established. In combination with new techniques (implant materials/3D navigation) and advanced options in radiotherapy (intensity-modulated radiation/proton beam/carbon ion) there might be a chance for further improvement in the outcome of treatment in the future.
Conclusion
The best treatment outcome is seen in patients who have been included in a multidisciplinary oncological team in a designated tumor center right from the very beginning (starting with the biopsy).
Access options
Buy single article
Instant access to the full article PDF.
US$ 39.95
Tax calculation will be finalised during checkout.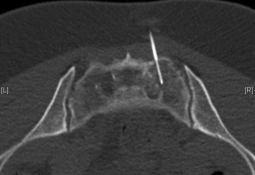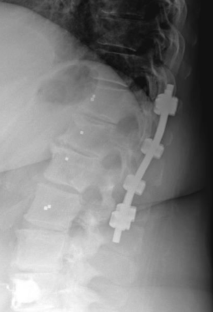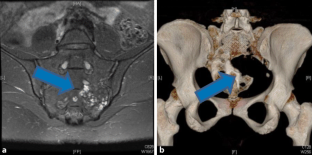 Literatur
1.

Bergh P, Kindblom LG, Gunterberg B, Remotti F, Ryd W, Meis-Kindblom JM (2000) Prognostic factors in chordoma of the sacrum and the mobile spine: a study of 39 patients. Cancer 88:2122–2134

2.

Boriani S, Weinstein JN, Biagnini R (1997) Primary bone tumors of the spine. Terminology and surgical staging. Spine 22(9):1036–1044

3.

Chan P, Boriani S, Fourney DR et al (2009) An assessment of the reliability of the Enneking and Weinstein-Boriani-Biagini classifications for staging of primary spinal tumors by the Spine Oncology Study Group. Spine 34:384–391

4.

DeLaney TF, Liebsch NJ, Pedlow FX, Adams J, Weyman EA, Yeap BY, Depauw N, Nielsen GP, Harmon DC, Yoon SS, Chen YL, Schwab JH, Hornicek FJ (2014) Long-term results of phase II study of high dose photon/proton radiotherapy in the management of spine chordomas, chondrosarcomas, and other sarcomas. J Surg Oncol 110(2):115–122

5.

Enneking WF, Spanier SS, Goodman MA (1980) A system for the surgical staging of musculosceletal sarcoma. Clin Orthop Relat Res 153:106–120

6.

Fisher CG, Keynan O, Boyd MC, Dvorak MF (2005) The surgical management of primary tumors of the spine: initial results of on ongoing prospective cohort study. Spine 30:1899–1908

7.

Freyschmidt J, Ostertag H, Jundt G (2003) Knochentumoren. Klinik, Radiologie, Pathologie. Springer, Berlin, Heidelberg, New York, S 423–453

8.

Kadhim M, Binitie O, O'Toole P, Grigoriou E, De Mattos CB, Dormans JP (2017) Surgical resection of osteoid osteoma and osteoblastoma of the spine. J Pediatr Orthop B 26(4):362–369

9.

Ludwig JA (2008) Ewing sarcoma:historical perspectives, current state of the art, and opportunities for targeted therapy in the future. Curr Opin Oncol 20:412–418

10.

Marco RA, Gentry JB, Rhines LD et al (2005) Ewing's sarcoma of the mobile spine. Spine 30:769–773

11.

Mukherjee D, Chaichana KL, Parker SL, Gokaslan ZL, McGirt MJ (2013) Association of surgical resectin and survival in patients with malignant primary osseous spinal neoplasm from the surveillance, epidemiology, and end results database. Eur Spine J 22:1375–1382

12.

Schulz-Ertner D, Nikoghosyan A, Thilmann C, Haberer T, Jäkel O, Karger C, Kraft G, Wannenmacher M, Debus J (2004) Results of carbon ion radiotherapy in 152 patients. Int J Radiat Oncol Biol Phys 58(2):631–640

13.

Sciubba DM, Okuno SH, Dekutoski MB, Gokaslan ZL (2009) Ewing and osteogenic sarcoma: evidence for multidisciplinary management. Spine 34(2, Suppl):S58–S68

14.

Staab A, Rutz HP, Ares C, Timmermann B, Schneider R, Bolsi A, Albertini F, Lomax A, Goitein G, Hug E (2011) Spot-scanning-based proton therapy for extracranial chordoma. Int J Radiat Oncol Biol Phys 81(4):e489–e496

15.

Sundaresan N, Rosen G, Boriani S (2009) Primary malignant tumors of the spine. Orthop Clin North Am 40:21–36

16.

Tedesco G, Gasbarrini A, Bandiera S, Ghermandi R, Boriani S (2017) Composite PEEK/carbon fiber implants can increase the effectiveness of radiotherapy in the management of spine tumors. J Spine Surg 3(3):323–329. https://doi.org/10.21037/jss.2017.06.20

17.

Vialle LR, Gokaslan ZL, Fisher CG, Boriani S (2015) Primary spinal tumors. AO spine master series, Bd. 2. Thieme, Stuttgart

18.

Yamazaki T, McLoughlin GS, Patel S, Rhines LD, Fourney DR (2009) Feasability and safety of en bloc resection for primary spine tumours: a systematic review by the spine oncology study group. Spine 34(22, Suppl):S31–S38
Danksagung
Für die wertvolle Unterstützung: PD Dr. med. Andreas Krieg, Leiter Sarkomzentrum Basel; Prof. Stefan Schären, Chefarzt Spinale Chirurgie, Leitung Wirbelsäulenzentrum, Universitätsspital Basel; Dr. med. Ludwig Weh.
Ethics declarations
Interessenkonflikt
C. Netzer gibt an, dass kein Interessenkonflikt besteht.
Dieser Beitrag beinhaltet keine vom Autor durchgeführten Studien an Menschen oder Tieren.
About this article
Cite this article
Netzer, C. Therapieoptionen bei Sarkomen an der Wirbelsäule. Onkologe 24, 224–230 (2018). https://doi.org/10.1007/s00761-017-0329-0
Schlüsselwörter
Osteosarkom

Ewing-Sarkom

Chondrosarkom

Neoadjuvante Chemotherapie

En-bloc-Resektion
Keywords
Osteosarcoma

Ewing sarcoma

Chondrosarcoma

Neoadjuvant chemotherapy

En bloc resection