Abstract
In the hundred years since Ernst Späth's synthesis of mescaline, it has been used in clinical research for many purposes, including the study of hallucinations, creativity, and schizophrenia. After Aldous Huxley described his experience with it in The Doors of Perception, it became a public sensation. During the 1960s it was largely replaced as a research compound by LSD. Today its scientific use is subject to strict controls, but the synthetic phenethylamines developed from it are widely used.
Graphical abstract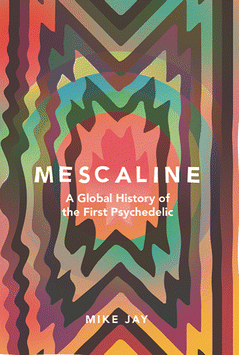 This is a preview of subscription content, log in to check access.
Access options
Buy single article
Instant access to the full article PDF.
US$ 39.95
Price includes VAT for USA
Subscribe to journal
Immediate online access to all issues from 2019. Subscription will auto renew annually.
US$ 199
This is the net price. Taxes to be calculated in checkout.
References
1.

Späth E (1919) Monatsh Chem 40:129

2.

Beringer K (1969 [1927]) Der meskalinrausch. Springer, Berlin

3.

Klüver H (1966 [1928/1942]) Mescal and mechanisms of hallucination. University of Chicago Press, Chicago

4.

Witkiewicz SI (2018 [1932]) Narcotics: nicotine, cocaine, peyote, morphine, ether + appendices. Twisted Spoon Press, Dagenham

5.

Marinesco MG (1933) Presse Médicale 1933:1864

6.

Slotta KH, Szyszka G (1933) Über β‐Phenyl‐äthylamine. III. Mitteilung: Neue Darstellung von Mescalin. Mitteilung aus dem Chemischen Institut der Universität Breslau, 29 June 1933

7.

Guttman E, Maclay WS (1937) Br J Med Psychol 16:184

8.

Maclay WS, Guttman E (1941) Arch Neurol Psychiatry 45:130

9.

Stockings GT (1940) J Ment Sci 86:29

10.

Smythies J (1953) Br J Philos Sci 3:339

11.

Osmond H, Smythies J (1952) Br J Psychiatry 98:309

12.

Huxley A (1954/1956) The doors of perception and heaven and hell. Chatto and Windus, London

13.

Tsao MU (1951) J Am Chem Soc 73:5495

14.

Shulgin A, Shulgin A (1991) PIHKAL. Transform Press, Berkeley

15.

Jay M (2019) Mescaline: a global history of the first psychedelic. Yale University Press, New Haven
Additional information
Publisher's Note
Springer Nature remains neutral with regard to jurisdictional claims in published maps and institutional affiliations.
About this article
Cite this article
Jay, M. 100 years of mescaline. Monatsh Chem 150, 957–959 (2019). https://doi.org/10.1007/s00706-019-02425-3
Received:

Accepted:

Published:

Issue Date:
Keywords
Mescaline

Hallucinations

Art

Psychiatry

LSD