Abstract
To answer the question "How much caffeine do I have in my cup of tea?" we have developed a simple isocratic HPLC method with UV detection for determination of caffeine. The optimized method exhibits high repeatability; the retention time RSD was lower than 0.4% and RSD of the peak area was lower than 3.5%. The method was applied to five types of tea in loose leaf form differing in level of fermentation (black, pu-erh, oolong, green, and white). The brewing conditions were chosen to be as close as possible to domestic preparation of tea. In this study, we have focused on two important culinary factors: infusion time and brewing temperature. The results show that both investigated factors significantly influence the final content of caffeine in a cup of tea. Increase in caffeine content was up to 29% when the tea infusion was overextracted by 1 min. Increase was even higher (up to 66%) when boiling water was used instead of water of recommended temperature. It indicates that careful attitude to preparation of each type of tea is essential for caffeine content.
Graphical abstract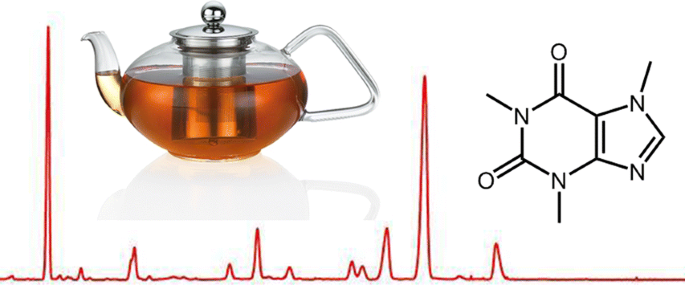 Access options
Buy single article
Instant access to the full article PDF.
US$ 39.95
Tax calculation will be finalised during checkout.
Subscribe to journal
Immediate online access to all issues from 2019. Subscription will auto renew annually.
US$ 119
Tax calculation will be finalised during checkout.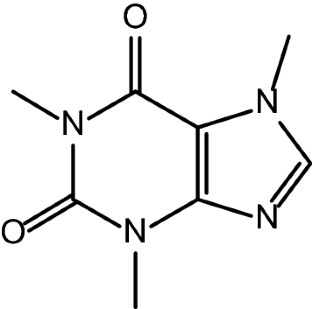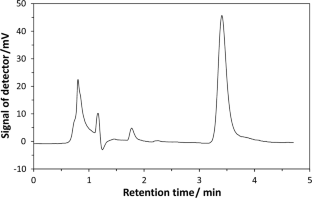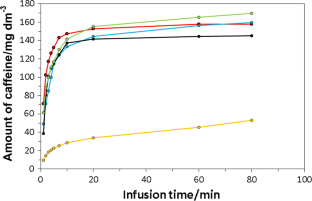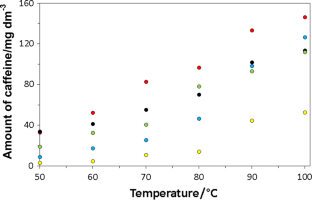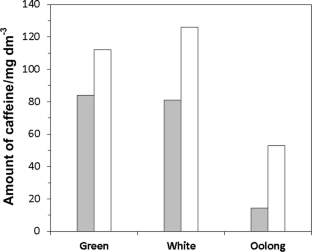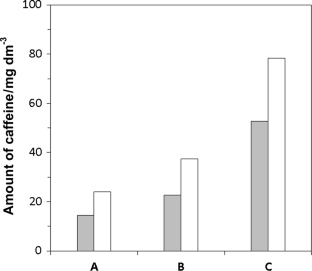 References
1.

Nawrot P, Jordan S, Eastwood J, Rotstein J, Hugenholtz A, Feeley M (2003) Food Addit Contam 20:1

2.

Smith A (2002) Food Chem Toxicol 40:1243

3.

de Sena AR, de Assis SA, Branco A (2011) Food Technol Biotechnol 49:413

4.

Horie H, Kohata K (2000) J Chromatogr A 881:425

5.

Pan HB, Zhang D, Li B (2017) J Chromatogr Sci 55:491

6.

Boyce MC (2001) Electrophoresis 22:1447

7.

Muller C, Vetter F, Richter E, Bracher F (2014) J Food Sci 79:T251

8.

Tewari BB, Beaulieu-Houle G, Larsen A, Kengne-Momo R, Auclair K, Butler IS (2012) Appl Spectrosc Rev 47:163

9.

Svorc L (2013) Int J Electrochem Sci 8:5755

10.

Friedman M, Levin CE, Choi SH, Kozukue E, Kozukue N (2006) J Food Sci 71:C328

11.

Mitchell DC, Knight CA, Hockenberry J, Teplansky R, Hartman TJ (2014) Food Chem Toxicol 63:136

12.

Chin JM, Merves ML, Goldberger BA, Sampson-Cone A, Cone EJ (2008) J Anal Toxicol 32:702

13.

Khokhar S, Magnusdottir SGM (2002) J Agric Food Chem 50:565

14.

Komes D, Horžić D, Belščak A, Kovačević Ganić K, Vulić I (2010) Food Res Int 43:167

15.

Lakenbrink C, Lapczynski S, Maiwald B, Engelhardt UH (2000) J Agric Food Chem 48:2848

16.

Gilbert RM, Marshman JA, Schwieder M, Berg R (1976) Can Med Assoc J 114:205

17.

Ning J, Li D, Luo X, Ding D, Song Y, Zhang Z, Wan X (2016) Food Anal Methods 9:3242

18.

Sharma V, Gulati A, Ravindranath SD (2005) Food Chem 93:141

19.

He Q, Lv Y, Zhou L, Shi B (2010) J Liq Chromatogr Relat Technol 33:491

20.

Yang DJ, Hwang LS, Lin JT (2007) J Chromatogr A 1156:312

21.

Zuo Y, Chen H, Deng Y (2002) Talanta 57:307

22.

Rojo de Camargo MC, Toledo MCF (1999) J Sci Food Agric 79:1861

23.

El-Shahawi MS, Hamza A, Bahaffi SO, Al-Sibaai AA, Abduljabbar TN (2012) Food Chem 134:2268

24.

Friedman M, Kim SY, Lee SJ, Han GP, Han JS, Lee KR, Kozukue N (2005) J Food Sci 70:C550

25.

Astill C, Birch MR, Dacombe C, Humphrey PG, Martin PT (2001) J Agric Food Chem 49:5340

26.

Yalkowsky SH, He Y, Jain P (2010) Handbook of aqueous solubility data, 2nd edn. CRC Press, Boca Raton

27.

Wang Y, Li Q, Wang Q, Li Y, Ling J, Liu L, Chen X, Bi K (2012) J Agric Food Chem 60:256
Acknowledgements
The authors gratefully acknowledge Charles University, Project SVV260440, for the financial support.
About this article
Cite this article
Musilová, A., Kubíčková, A. Effect of brewing conditions on caffeine content in tea infusions simulating home-made cup of tea. Monatsh Chem 149, 1561–1566 (2018). https://doi.org/10.1007/s00706-018-2204-0
Received:

Accepted:

Published:

Issue Date:
Keywords
Caffeine

High-pressure liquid chromatography

Natural products

Tea

Extraction