Abstract
Dihydropyrimidinone derivatives were synthesized in moderate to high yields in one-pot three-component condensation reactions from the corresponding aldehydes, 1,3-dicarbonyl compounds, and urea in the presence of catalytic amounts of imidazole functionalized on magnetic nanoparticles as an efficient, non-toxic, reusable, and easily available catalyst under solvent-free conditions at 80 °C. Compared to the classical Biginelli reaction, this new method consistently has the advantage of excellent yields, short reaction times, and methodological simplicity. Furthermore, the nanomagnetic catalyst could be readily handled and removed from the reaction mixture via application of an external magnet, allowing straightforward recovery and reuse.
Graphical Abstract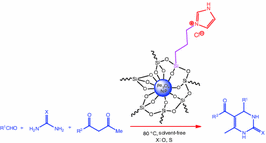 .
This is a preview of subscription content, log in to check access.
Access options
Buy single article
Instant access to the full article PDF.
US$ 39.95
Price includes VAT for USA
Subscribe to journal
Immediate online access to all issues from 2019. Subscription will auto renew annually.
US$ 199
This is the net price. Taxes to be calculated in checkout.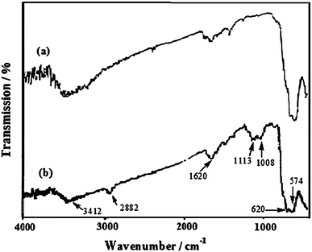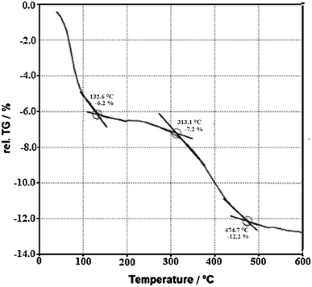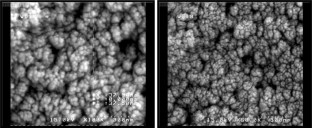 References
1.

Biginelli P (1893) Gazz Chim Ital 23:360

2.

Rovnyak GC, Kimball SD, Beyer B, Cucinotta G, Dimarco JD, Gougoutas J, Hedberg AO, Malley M, McCarthy JP, Zhang R, Moreland S (1995) J Med Chem 38:119

3.

Grover GJ, Dzwonczyk S, McMullen DM, Normadinam CS, Sleph PG, Moreland SJ (1995) J Cardiovasc Pharmacol 26:289

4.

Snider BB, Chen J, Patil AD, Freyer A (1996) Tetrahedron Lett 37:6977

5.

Singh K, Singh J, Deb PK, Singh H (1999) Tetrahedron 55:12873

6.

Fu NY, Yuan YF, Cao Z, Wang SW, Wang JT, Peppe C (2002) Tetrahedron 58:4801

7.

Patil AD, Kumar NV, Kokke WC, Bean MF, Freyer AJ, Debrosse C, Mai S, Truneh A, Faulkner DJ, Carte B, Breen AL, Hertzberg RP, Johnson RK, Westly JW, Ports BCM (1995) J Org Chem 60:1182

8.

Ohtani K, Kusumi T, Kakisawa H, Kashman Y, Hirsh S (1992) J Am Chem Soc 114:8472

9.

Overman LE, Rabinowitz MH, Renhowe PA (1995) J Am Chem Soc 117:2657

10.

Jin T, Zhang S, Li T (2002) Synth Commun 32:1847

11.

Salehi P, Dabiri M, Zolfigol MA, Bodaghi Fard MA (2003) Tetrahedron Lett 44:2889

12.

Tu S, Fang F, Zhu S, Li T, Zhang X, Zhuang Q (2004) Synlett 537

13.

Adibi H, Samimi HA, Beygzadeh M (2007) Catal Commun 8:2119

14.

Hu EH, Sidler DR, Dolling UH (1998) J Org Chem 63:3454

15.

Ma Y, Qian C, Wang L, Yang M (2000) J Org Chem 65:3864

16.

Lu J, Bai Y (2002) Synthesis 466

17.

Debache A, Amimour M, Belfaitah A, Rhouati S, Carboni B (2008) Tetrahedron Lett 49:6119

18.

Litvic M, Vecenaj I, Ladisic ZM, Lovric M, Vinkovic V, Litvic MF (2010) Tetrahedron 66:3463

19.

Khrustalev DP (2009) Russ J Gen Chem 79:164

20.

Yadav JS, Reddy BVS, Reddy KB, Raj KS, Prasad AR (2001) J Chem Soc Perkin Trans 1:1939

21.

Ding D, Zhao C (2010) Eur J Org Chem 20:3802

22.

Fang D, Zhang D, Liu Z (2010) Monatsh Chem 141:419

23.

Sheykhan M, Mamani L, Ebrahimi A, Heydari A (2011) J Mol Catal A: Chem 335:253

24.

Kiasat AR, Nazari S (2012) J Mol Catal A: Chem 365:80

25.

Kiasat AR, Nazari S (2013) J Incl Phenom Macrocycl Chem 76:363

26.

Pfeifer A, Zimmermann K, Plank C (2012) Pharm Res 29:1161

27.

Kassaee MZ, Masrouri H, Movahedi F (2010) Monatsh Chem 141:317

28.

Can K, Ozmen M, Ersoz M (2009) Colloids Surf B 71:154

29.

Kassaee MZ, Masrouri H, Movahedi F (2011) Appl Catal A 395:28

30.

Stevens PD, Fan J, Gardimalla HMR, Yen M, Gao Y (2005) Org Lett 7:2085

31.

Yoon TJ, Kim JI, Lee JK (2003) Inorg Chim Acta 345:228

32.

Su KM, Pan TY, Zhang YL (2002) The Analytic Method of Spectrum. East China University of Science & Technology Press, Shanghai, p 100

33.

Talaty ER, Raja S, Storhaug VJ, Dolle A, Carper WR (2004) J Phys Chem B 108:13177

34.

Badruddoza AZM, Hidajat K, Uddin MS (2010) J Colloid Interface Sci 346:337

35.

Cornell RM, Schwertmann U (1996) The Iron Oxides. VCH, New York

36.

Siddiqui SA, Narkhede UC, Palimkar SS, Daniel T, Lahoti RJ, Srinivasan KV (2005) Tetrahedron 61:3539

37.

Kappe CO (1997) J Org Chem 17:7201

38.

Chen WY, Qin SD, Jin JR (2007) Catal Commun 8:123

39.

Suzuki I, Iwata Y, Takeda K (2008) Tetrahedron Lett 49:3238

40.

Shaterian HR, Ranjbar M (2011) J Mol Liq 160:40

41.

Shaabani A, Rahmati A (2005) Catal Lett 100:177

42.

Besoluk S, Kucukislamoglu M, Nebioglu M, Zengin M, Arslan M (2008) J Iran Chem Soc 5:62

43.

Mahdavinia GH, Sepehrian H (2008) Chin Chem Lett 19:1435

44.

Cheng J, Qi DY (2007) Chin Chem Lett 18:647
Acknowledgments
We are grateful to the Islamic Azad University Sousangerd Branch for supporting this work.
About this article
Cite this article
Nazari, S., Saadat, S., Fard, P.K. et al. Imidazole functionalized magnetic Fe3O4 nanoparticles as a novel heterogeneous and efficient catalyst for synthesis of dihydropyrimidinones by Biginelli reaction. Monatsh Chem 144, 1877–1882 (2013). https://doi.org/10.1007/s00706-013-1085-5
Received:

Accepted:

Published:

Issue Date:
Keywords
Dihydropyrimidinone

Biginelli reaction

Magnetic nanoparticles

Imidazole