Abstract
Efficient, green, and straightforward synthesis of 3,4-dihydropyrimidine-2(1H)-one/thione derivatives under favorable conditions has been achieved by reaction of urea/thiourea, aldehydes, and ethyl acetoacetate, using the synthetic potential of nanosilica-supported tin(II) chloride. It is noteworthy that the procedure has many advantages, for example excellent product yields, short reaction time, easy isolation of products, and reusability of catalyst.
Graphical Abstract

.
This is a preview of subscription content, log in to check access.
Access options
Buy single article
Instant access to the full article PDF.
US$ 39.95
Price includes VAT for USA
Subscribe to journal
Immediate online access to all issues from 2019. Subscription will auto renew annually.
US$ 199
This is the net price. Taxes to be calculated in checkout.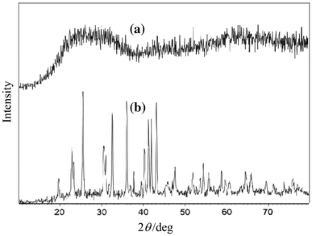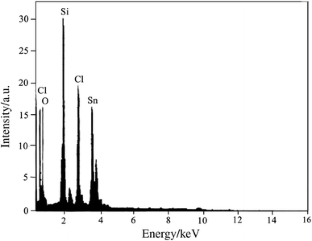 References
1.

Corma A, Garcıa H (2003) Chem Ber 103:4307

2.

Endud S, Wong KL (2007) Microporous Mesoporous Mater 101:256

3.

Salehi P, Dabiri M, Zolfigol MA, Bodaghi Fard MA (2003) Tetrahedron Lett 44:2889

4.

Moghaddas M, Davoodnia A, Heravi M, Tavakoli-Hoseini N (2012) Chin J Catal 33:706

5.

Park MS, Wang GX, Kang YM, Kim SY, Liu HK, Dou SX (2007) Electrochem Commun 9:71

6.

Liu SX, Yue B, Rao J, Zhou Y, He HY (2006) Mater Lett 60:154

7.

Sherrington DC, Kybett AP (2001) Supported catalysts and their applications. The Royal Society of Chemistry, London

8.

Biginelli P (1893) Grazz Chim Ital 23:360

9.

Kappe CO (1993) Tetrahedron 49:6937

10.

Vacarro W, Huynh T, Lloyd J, Atwal KS, Finlay HJ, Levesque PC, Conder ML, Jenkins-West T, Shi H, Sun L (2008) Bioorg Med Chem Lett 18:6381

11.

Kaan HYK, Ulaganathan V, Rath O, Prokopcov H, Dallinger D, Kappe CO, Kozielski F (2010) J Med Chem 53:5676

12.

Mokale SN, Shinde SS, Elgire RD, Sangshetti JN, Shinde DB (2010) Bioorg Med Chem Lett 20:4424

13.

Virsodia V, Pissurlenkar RRS, Manvar D, Dholakia C, Adlakha P, Shah A, Coutinho EC (2008) Eur J Med Chem 43:2103

14.

Chitra S, Devanathan D, Pandiarajan K (2010) Eur J Med Chem 45:367

15.

Ismaili L, Nadaradjane A, Nicod L, Guyon C, Xicluna A, Robert J-F, Refouvelet B (2008) Eur J Med Chem 43:1270

16.

Hassani Z, Islami MR, Kalantari M (2006) Bioorg Med Chem Lett 16:4479

17.

Ranu BC, Hajra A, Jana U (2000) J Org Chem 65:6270

18.

Russowsky D, Lopes FA, Da Silva VSS, Canto KFS, Montes D'oca MG, Godoi MN (2004) J Braz Chem Soc 15:165

19.

Joseph JK, Jain SL, Sain B (2006) J Mol Catal A Chem 99:247

20.

Khabazzadeh H, Saidi K, Sheibani H (2008) Bioorg Med Chem Lett 18:278

21.

Ramalingan C, Kwak YW (2008) Tetrahedron 64:5023

22.

Shaterian HR, Hosseinian A, Ghashng M, Khorami F, Karimpoor N (2009) Phosphorus, Sulfur Silicon Relat Elem 184:2333

23.

Litvic M, Vecenaj I, Mikuldas Ladisic Z, Lovric M, Vinkovic V, Filipan-Litvic M (2010) Tetrahedron 66:3463

24.

Saha S, Moorthy JN (2011) J Org Chem 76:396

25.

Da Silva D, Fernandes S, Sabino A, Fatima A (2011) Tetrahedron Lett 52:6328

26.

Chen XF, Peng YQ (2008) Catal Lett 122:310

27.

Fazaeli R, Tangestaninejad S, Aliyan H, Moghadam M (2006) Appl Catal A 309:44

28.

Hasaninejad A, Zare A, Jafari F, Moosavi-Zare AR (2009) E-J Chem 6:459

29.

Mond J, Senb T, Bhaumik A (2012) Dalton Trans 41:6173

30.

Nasr-Esfahani M, Hoseini J, Mohammadi F (2011) Chin J Catal 32:1484

31.

Safaei-Ghomi J, Ziarati A, Teymuri R (2012) Bull Korean Chem Soc 33:2679

32.

Safaei-Ghomi J, Zahedi S, Ghasemzadeh MA (2012) Iran J Cat 2:27

33.

Safaei-Ghomi J, Ziarati A (2013) J Iran Chem Soc 10:135

34.

Fu NY, Yuan YF, Cao Z, Wang SW, Wang J-T, Peppe C (2002) Tetrahedron 58:4801

35.

Ma Y, Qian C, Wang L, Yang M (2000) J Org Chem 65:3864

36.

Dwivedi N, Mishra RC, Rama PT (2005) Lett Org Chem 2:136

37.

Jin T, Zhang S, Guo J, Li T (2002) J Chem Res (S) 37

38.

Li YX, Bao WL (2003) Chin Chem Lett 14:993

39.

Hu EH, Sidler DR, Dolling UH (1998) J Org Chem 63:3454

40.

Zumpe FL, Flu M, Schmitz K, Lender A (2007) Tetrahedron Lett 48:1421

41.

Lu J, Bai YJ (2002) Synthesis 466. doi:10.1055/s-2002-20956

42.

Paraskar AS, Dewkar GK (2003) Tetrahedron Lett 44:3305

43.

Yadav JS, Reddy BVS, Srinivas R, Venugopal C, Ramalingam T (2001) Synthesis 1341

44.

Xue S, Shen YC, Li YL, Shen XM, Guo QX (2002) Chin J Chem 20:385

45.

Atwal KS, Rovnyak GC, O'Reilly BC, Schwartz J (1989) J Org Chem 54:5898

46.

Besoluk S, Kucukislamoglu M, Nebioglu M, Zengin M, Arslan M (2008) J Iran Chem Soc 5:62

47.

Kappe CO (1997) J Org Chem 62:7201

48.

Safaei-Ghomi J, Ziarati A, Zahedi S (2012) J Chem Sci 124:933

49.

Darabi HR, Aghapoor K, Mohsenzadeh F, Jalali MR, Talebian S, Ebadi-Nia L, Khatamifar E, Aghaee A (2011) Bull Korean Chem Soc 32:213

50.

Safaei Ghomi J, Zahedi S (2013) Monatsh Chem 144:687
Acknowledgments
The authors are grateful to University of Kashan for supporting this work by Grant No. 159196/V.
About this article
Cite this article
Safaei Ghomi, J., Teymuri, R. & Ziarati, A. A green synthesis of 3,4-dihydropyrimidine-2(1H)-one/thione derivatives using nanosilica-supported tin(II) chloride as a heterogeneous nanocatalyst. Monatsh Chem 144, 1865–1870 (2013). https://doi.org/10.1007/s00706-013-1068-6
Received:

Accepted:

Published:

Issue Date:
Keywords
Nano silica-supported tin(II) chloride

Heterogeneous catalysis

Biginelli reaction

One-pot synthesis