Abstract
Brain function in normal aging and neurological diseases has long been a subject of interest. With current technology, it is possible to go beyond descriptive analyses to characterize brain cell populations at the molecular level. However, the brain comprises over 100 billion highly specialized cells, and it is a challenge to discriminate different cell groups for analyses. Isolating intact neurons is not feasible with traditional methods, such as tissue homogenization techniques. The advent of laser microdissection techniques promises to overcome previous limitations in the isolation of specific cells. Here, we provide a detailed protocol for isolating and analyzing neurons from postmortem human brain tissue samples. We describe a workflow for successfully freezing, sectioning and staining tissue for laser microdissection. This protocol was validated by mass spectrometric analysis. Isolated neurons can also be employed for western blotting or PCR. This protocol will enable further examinations of brain cell-specific molecular pathways and aid in elucidating distinct brain functions.
Access options
Buy single article
Instant access to the full article PDF.
USD 39.95
Price includes VAT (USA)
Tax calculation will be finalised during checkout.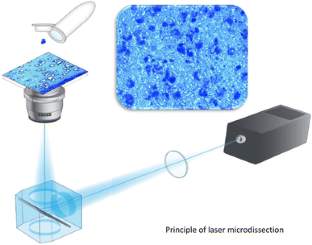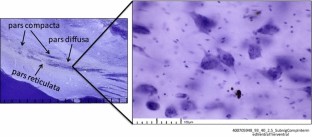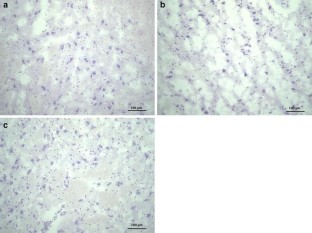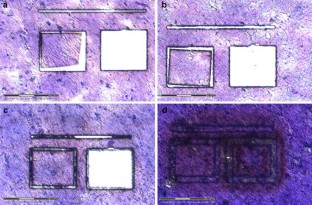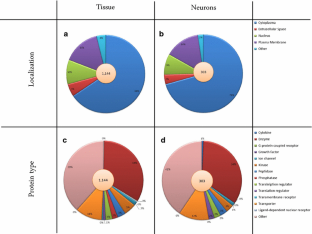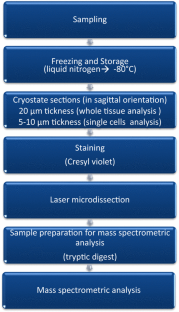 References
Aaltonen KE, Ebbesson A, Wigerup C, Hedenfalk I (2011) Laser capture microdissection (LCM) and whole genome amplification (WGA) of DNA from normal breast tissue—optimization for genome wide array analyses. BMC Res Notes 4:69. doi:10.1186/1756-0500-4-69

Azizadeh O, Atkinson MJ, Tapio S (2015) Qualitative and quantitative proteomic analysis of formalin-fixed paraffin-embedded (FFPE) tissue. Methods Mol Biol 1295:109–115. doi:10.1007/978-1-4939-2550-6_10

Bonifati V, Rizzu P, van Baren MJ, Schaap O, Breedveld GJ, Krieger E, Dekker MC, Squitieri F, Ibanez P, Joosse M, van Dongen JW, Vanacore N, van Swieten JC, Brice A, Meco G, van Duijn CM, Oostra BA, Heutink P (2003) Mutations in the DJ-1 gene associated with autosomal recessive early-onset parkinsonism. Science 299(5604):256–259. doi:10.1126/science.1077209

Boone DR, Sell SL, Hellmich HL (2013) Laser capture microdissection of enriched populations of neurons or single neurons for gene expression analysis after traumatic brain injury. J Vis Exp. doi:10.3791/50308

Braak H, Braak E (1986) Nuclear configuration and neuronal types of the nucleus niger in the brain of the human adult. Hum Neurobiol 5(2):71–82

Burgemeister R, Gangnus R, Haar B, Schütze K, Sauer U (2003) High quality RNA retrieved from samples obtained by using LMPC (laser microdissection and pressure catapulting) technology. Pathol Res Pract 199(6):431–436. doi:10.1078/0344-0338-00442

Burnet PWJ, Eastwood SL, Harrison PJ (2004) Laser-assisted microdissection: methods for the molecular analysis of psychiatric disorders at a cellular resolution. Biol Psychiatry 55(2):107–111. doi:10.1016/s0006-3223(03)00642-5

Cabello CR, Thune JJ, Pakkenberg H, Pakkenberg B (2002) Ageing of substantia nigra in humans: cell loss may be compensated by hypertrophy. Neuropathol Appl Neurobiol 28(4):283–291

Cantuti-Castelvetri I, Keller-McGandy C, Bouzou B, Asteris G, Clark TW, Frosch MP, Standaert DG (2007) Effects of gender on nigral gene expression and parkinson disease. Neurobiol Dis 26(3):606–614. doi:10.1016/j.nbd.2007.02.009

Clément-Ziza M, Munnich A, Lyonnet S, Jaubert F, Besmond C (2008) Stabilization of RNA during laser capture microdissection by performing experiments under argon atmosphere or using ethanol as a solvent in staining solutions. RNA 14(12):2698–2704. doi:10.1261/rna.1261708

Craven RA, Banks RE (2001) Laser capture microdissection and proteomics: possibilities and limitation. Proteomics 1(10):1200–1204. doi:10.1002/1615-9861(200110)1:10<1200:AID-PROT1200>3.0.CO;2-Q

Craven RA, Totty N, Harnden P, Selby PJ, Banks RE (2002) Laser capture microdissection and two-dimensional polyacrylamide gel electrophoresis: evaluation of tissue preparation and sample limitations. Am J Pathol 160(3):815–822. doi:10.1016/S0002-9440(10)64904-8

Damier P, Hirsch EC, Agid Y, Graybiel AM (1999) The substantia nigra of the human brain—II. Patterns of loss of dopamine-containing neurons in Parkinson's disease. Brain 122:1437–1448. doi:10.1093/brain/122.8.1437

De Souza AI, McGregor E, Dunn MJ, Rose ML (2004) Preparation of human heart for laser microdissection and proteomics. Proteomics 4(3):578–586. doi:10.1002/pmic.200300660

Decarlo K, Emley A, Dadzie OE, Mahalingam M (2011) Laser capture microdissection: methods and applications. Methods Mol Biol 755:1–15. doi:10.1007/978-1-61779-163-5_1

Dickson DW (2007) Linking selective vulnerability to cell death mechanisms in Parkinson's disease. Am J Pathol 170(1):16–19. doi:10.2353/ajpath.2007.061011

Dos Santos A, Thiers V, Sar S, Derian N, Bensalem N, Yilmaz F, Bralet MP, Ducot B, Bréchot C, Demaugre F (2007) Contribution of laser microdissection-based technology to proteomic analysis in hepatocellular carcinoma developing on cirrhosis. Proteomics Clin Appl 1(6):545–554. doi:10.1002/prca.200600474

Dumont D, Noben JP, Verhaert P, Stinissen P, Robben J (2006) Gel-free analysis of the human brain proteome: application of liquid chromatography and mass spectrometry on biopsy and autopsy samples. Proteomics 6(18):4967–4977. doi:10.1002/pmic.200600080

Duyckaerts C, Delatour B, Potier MC (2009) Classification and basic pathology of Alzheimer disease. Acta Neuropathol 118(1):5–36. doi:10.1007/s00401-009-0532-1

Elstner M, Morris CM, Heim K, Bender A, Mehta D, Jaros E, Klopstock T, Meitinger T, Turnbull DM, Prokisch H (2011) Expression analysis of dopaminergic neurons in Parkinson's disease and aging links transcriptional dysregulation of energy metabolism to cell death. Acta Neuropathol 122(1):75–86. doi:10.1007/s00401-011-0828-9

Eltoum IA, Siegal GP, Frost AR (2002) Microdissection of histologic sections: past, present, and future. Adv Anat Pathol 9(5):316–322

Emmert-Buck MR, Bonner RF, Smith PD, Chuaqui RF, Zhuang Z, Goldstein SR, Weiss RA, Liotta LA (1996) Laser capture microdissection. Science 274(5289):998–1001

Fischer F, Wolters D, Rögner M, Poetsch A (2006) Toward the complete membrane proteome: high coverage of integral membrane proteins through transmembrane peptide detection. Mol Cell Proteomics 5(3):444–453. doi:10.1074/mcp.M500234-MCP200

Friedrich B, Euler P, Ziegler R, Kuhn A, Landwehrmeyer BG, Luthi-Carter R, Weiller C, Hellwig S, Zucker B (2012) Comparative analyses of Purkinje cell gene expression profiles reveal shared molecular abnormalities in models of different polyglutamine diseases. Brain Res 1481:37–48. doi:10.1016/j.brainres.2012.08.005

Ginsberg SD, Che S (2004) Combined histochemical staining, RNA amplification, regional, and single cell cDNA analysis within the hippocampus. Lab Invest 84(8):952–962. doi:10.1038/labinvest.3700110

Goldsworthy SM, Stockton PS, Trempus CS, Foley JF, Maronpot RR (1999) Effects of fixation on RNA extraction and amplification from laser capture microdissected tissue. Mol Carcinog 25(2):86–91

Grinberg LT, Ferretti RE, Farfel JM, Leite R, Pasqualucci CA, Rosemberg S, Nitrini R, Saldiva PH, Filho WJ, Group BABS (2007) Brain bank of the Brazilian aging brain study group—a milestone reached and more than 1,600 collected brains. Cell Tissue Bank 8(2):151–162. doi:10.1007/s10561-006-9022-z

Gutstein HB, Morris JS (2007) Laser capture sampling and analytical issues in proteomics. Expert Rev Proteomics 4(5):627–637. doi:10.1586/14789450.4.5.627

Hashimoto M, Bogdanovic N, Nakagawa H, Volkmann I, Aoki M, Winblad B, Sakai J, Tjernberg LO (2012) Analysis of microdissected neurons by 18O mass spectrometry reveals altered protein expression in Alzheimer's disease. J Cell Mol Med 16(8):1686–1700. doi:10.1111/j.1582-4934.2011.01441.x

He S, Wang Q, He J, Pu H, Yang W, Ji J (2006) Proteomic analysis and comparison of the biopsy and autopsy specimen of human brain temporal lobe. Proteomics 6(18):4987–4996. doi:10.1002/pmic.200600078

Heinsen H, Arzberger T, Schmitz C (2000) Celloidin mounting (embedding without infiltration)—a new, simple and reliable method for producing serial sections of high thickness through complete human brains and its application to stereological and immunohistochemical investigations. J Chem Neuroanat 20(1):49–59

Helling S, Hüttemann M, Kadenbach B, Ramzan R, Vogt S, Marcus K (2012) Discovering the phosphoproteome of the hydrophobic cytochrome c oxidase membrane protein complex. Methods Mol Biol 893:345–358. doi:10.1007/978-1-61779-885-6_21

Hood BL, Conrads TP, Veenstra TD (2006) Unravelling the proteome of formalin-fixed paraffin-embedded tissue. Brief Funct Genomic Proteomic 5(2):169–175. doi:10.1093/bfgp/ell017

Kirana C, Ward T, Jordan TW, Rawson P, Royds J, Shi HJ, Stubbs R, Hood K (2009) Compatibility of toluidine blue with laser microdissection and saturation labeling DIGE. Proteomics 9(2):485–490. doi:10.1002/pmic.200800197

Kitsou E, Pan S, Zhang J, Shi M, Zabeti A, Dickson DW, Albin R, Gearing M, Kashima DT, Wang Y, Beyer RP, Zhou Y, Pan C, Caudle WM (2008) Identification of proteins in human substantia nigra. Proteomics Clin Appl 2(5):776–782. doi:10.1002/prca.200800028

Kulkarni BB, Powe DG, Hopkinson A, Dua HS (2013) Optimised laser microdissection of the human ocular surface epithelial regions for microarray studies. BMC Ophthalmol 13:62. doi:10.1186/1471-2415-13-62

Kumar A, Gibbs JR, Beilina A, Dillman A, Kumaran R, Trabzuni D, Ryten M, Walker R, Smith C, Traynor BJ, Hardy J, Singleton AB, Cookson MR (2013) Age-associated changes in gene expression in human brain and isolated neurons. Neurobiol Aging 34(4):1199–1209. doi:10.1016/j.neurobiolaging.2012.10.021

Lawrie LC, Curran S, McLeod HL, Fothergill JE, Murray GI (2001) Application of laser capture microdissection and proteomics in colon cancer. Mol Pathol 54(4):253–258

Liao L, Cheng D, Wang J, Duong DM, Losik TG, Gearing M, Rees HD, Lah JJ, Levey AI, Peng J (2004) Proteomic characterization of postmortem amyloid plaques isolated by laser capture microdissection. J Biol Chem 279(35):37061–37068. doi:10.1074/jbc.M403672200

Majer A, Medina SJ, Niu Y, Abrenica B, Manguiat KJ, Frost KL, Philipson CS, Sorensen DL, Booth SA (2012) Early mechanisms of pathobiology are revealed by transcriptional temporal dynamics in hippocampal CA1 neurons of prion infected mice. PLoS Pathog 8(11):e1003002. doi:10.1371/journal.ppat.1003002

Mattson MP, Magnus T (2006) Ageing and neuronal vulnerability. Nat Rev Neurosci 7(4):278–294

Minjarez B, Valero Rustarazo ML, Sanchez del Pino MM, González-Robles A, Sosa-Melgarejo JA, Luna-Muñoz J, Mena R, Luna-Arias JP (2013) Identification of polypeptides in neurofibrillary tangles and total homogenates of brains with Alzheimer's disease by tandem mass spectrometry. J Alzheimers Dis 34(1):239–262. doi:10.3233/JAD-121480

Mouledous L, Hunt S, Harcourt R, Harry JL, Williams KL, Gutstein HB (2002) Lack of compatibility of histological staining methods with proteomic analysis of laser-capture microdissected brain samples. J Biomol Tech 13(4):258–264

Moulédous L, Hunt S, Harcourt R, Harry JL, Williams KL, Gutstein HB (2003) Proteomic analysis of immunostained, laser-capture microdissected brain samples. Electrophoresis 24(1–2):296–302. doi:10.1002/elps.200390026

Plum S, Helling S, Theiss C, Leite RE, May C, Jacob-Filho W, Eisenacher M, Kuhlmann K, Meyer HE, Riederer P, Grinberg LT, Gerlach M, Marcus K (2013) Combined enrichment of neuromelanin granules and synaptosomes from human substantia nigra pars compacta tissue for proteomic analysis. J Proteomics 94:202–206. doi:10.1016/j.jprot.2013.07.015

Plum S, Steinbach S, Abel L, Marcus K, Helling S, May C (2014) Proteomics in neurodegenerative diseases: methods for obtaining a closer look at the neuronal proteome. Proteomics Clin Appl. doi:10.1002/prca.201400030

Rekhter MD, Chen J (2001) Molecular analysis of complex tissues is facilitated by laser capture microdissection: critical role of upstream tissue processing. Cell Biochem Biophys 35(1):103–113. doi:10.1385/CBB:35:1:103

Russell WK, Park ZY, Russell DH (2001) Proteolysis in mixed organic-aqueous solvent systems: applications for peptide mass mapping using mass spectrometry. Anal Chem 73(11):2682–2685

Simunovic F, Yi M, Wang Y, Macey L, Brown LT, Krichevsky AM, Andersen SL, Stephens RM, Benes FM, Sonntag KC (2009) Gene expression profiling of substantia nigra dopamine neurons: further insights into Parkinson's disease pathology. Brain 132(Pt 7):1795–1809. doi:10.1093/brain/awn323

Sitek B, Lüttges J, Marcus K, Klöppel G, Schmiegel W, Meyer HE, Hahn SA, Stühler K (2005) Application of fluorescence difference gel electrophoresis saturation labelling for the analysis of microdissected precursor lesions of pancreatic ductal adenocarcinoma. Proteomics 5(10):2665–2679. doi:10.1002/pmic.200401298

Spillantini MG, Schmidt ML, Lee VM, Trojanowski JQ, Jakes R, Goedert M (1997) Alpha-synuclein in Lewy bodies. Nature 388(6645):839–840. doi:10.1038/42166

Sridharan G, Shankar AA (2012) Toluidine blue: a review of its chemistry and clinical utility. J Oral Maxillofac Pathol 16(2):251–255. doi:10.4103/0973-029X.99081

Theofilas P, Polichiso L, Wang X, Lima LC, Alho AT, Leite RE, Suemoto CK, Pasqualucci CA, Jacob-Filho W, Heinsen H, Grinberg LT, Group BABS (2014) A novel approach for integrative studies on neurodegenerative diseases in human brains. J Neurosci Methods 226:171–183. doi:10.1016/j.jneumeth.2014.01.030

Wang WZ, Oeschger FM, Lee S, Molnár Z (2009) High quality RNA from multiple brain regions simultaneously acquired by laser capture microdissection. BMC Mol Biol 10:69. doi:10.1186/1471-2199-10-69

Werner CJ, Heyny-von Haussen R, Mall G, Wolf S (2008) Proteome analysis of human substantia nigra in Parkinson's disease. Proteome Sci 6:8. doi:10.1186/1477-5956-6-8
Acknowledgments
This work was supported by WTZ Brasilien, a project of the BMBF, Germany (01DN14023), Conselho Nacional de Desenvolvimento Científico e Tecnológico (CNPQ), Fundação de Amparo à Pesquisa do Estado de São Paulo (Fapesp), P.U.R.E. (Protein Unit for Research in Europe), a project of Nordrhein-Westfalen, a federal German state, and the HUPO Brain Proteome Project. The authors gratefully thank the Brazilian Brain Bank in São Paulo for providing tissues and Ulrich Sauer, Volker Wollscheid, Lukas Baran, Ulrike Weber and Gabrielle Friedemann from Carl Zeiss Microscopy GmbH, Munique, Germany, for technical support. Furthermore, we would like to thank Pascal C. Rauher for providing Fig. 1.
Conflict of interest
There are no conflicts of interest to report.
Additional information
M. Molina, S. Steinbach, R. E. P. Leite and C. May contributed equally.
About this article
Cite this article
Molina, M., Steinbach, S., Park, Y.M. et al. Enrichment of single neurons and defined brain regions from human brain tissue samples for subsequent proteome analysis. J Neural Transm 122, 993–1005 (2015). https://doi.org/10.1007/s00702-015-1414-4
Received:

Accepted:

Published:

Issue Date:
Keywords
Neurons

Brain

Laser microdissection

Substantia nigra