Abstract
Background
Keyhole surgery has been actively developing in the last two decades. Modern neuroimaging, preoperative individual planning, and innovative neurosurgical equipment allow us to operate through mini craniotomy with minimization of approach-related complications.
Method
Preoperative planning is very critical. After the patient positioning, skin incision, craniotomy, and dura incision are performed. Intradural lesion is reached with standard microneurosurgical technique. A watertight dura closure is important.
Conclusion
Transpalpebral approach can be good alternative to traditional, extended fronto-lateral craniotomies with excellent cosmetic and functional outcomes. Adequate selection of patients is important.
This is a preview of subscription content, log in to check access.
Access options
Buy single article
Instant access to the full article PDF.
US$ 39.95
Price includes VAT for USA
Subscribe to journal
Immediate online access to all issues from 2019. Subscription will auto renew annually.
US$ 199
This is the net price. Taxes to be calculated in checkout.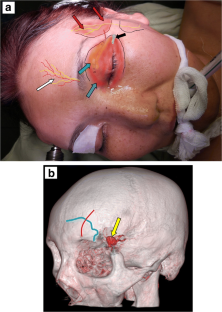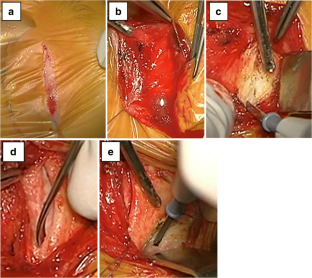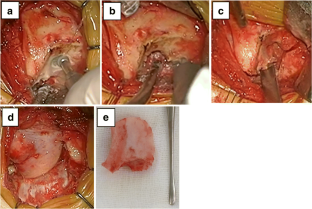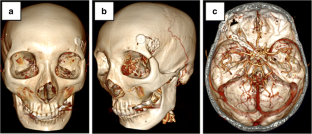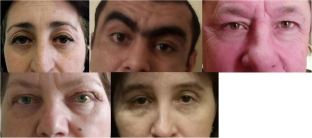 References
1.

Chiappini A, Marchi F, Reinert M, Robert T (2018) Supraorbital approach through eyebrow skin incision for aneurysm clipping: how I do it. Acta Neurochir (Wien) 160(6):1155–1158

2.

Hickmann AK, Gaida BJ, Reisch R (2017) How I do it: the expanded trans/supraorbital approach for large space-occupying lesions of the anterior fossa. Acta Neurochir 159(5):881–887

3.

Kazkayasi M, Batay F, Bademci G, Bengi O, Tekdemir I (2008) The morphometric and cephalometric study of anterior cranial landmarks for surgery. Minim Invasive Neurosurg 51(1):21–25

4.

Mandel M, Tutihashi R, Mandel SA, Teixeira MJ, Figueiredo EG (2017) Minimally invasive transpalpebral "eyelid" approach to unruptured middle cerebral artery aneurysms. OperNeurosurg (Hagerstown) 13(4):453–464

5.

Monks D, Weyer A, Thurlow P, Aziz K, Happ E, Goldberg M (2017) Postoperative imaging findings associated with transpalpebral craniotomy approach to anterior cranial Fossa. J Neurol Surg B Skull Base 78(6):481–489

6.

Sanchez-Vazquez MA, Barrera-Calatayud P, Mejia-Villela M, Palma-Silva JF, Juan-Carachure I, Gomez-Aguilar JM, Sanchez-Herrera F (2018) Transciliary subfrontal craniotomy for anterior skull base lesions. Technical note. J Neurosurg 91(5):892–896

7.

Xu F, Bambakidis NC (2018) Microsurgical clipping of ruptured anterosuperior-projecting anterior communicating artery aneurysms: how I do it. World Neurosurg S1878-8750(18):31023–31024
Ethics declarations
Conflict of interests
The authors declare that they have no conflict of interest.
All patient consent
The patients have consented to the submission of this How I Do It for submission to the journal.
Additional information
This article is part of the Topical Collection on Vascular Neurosurgery - Aneurysm
Electronic supplementary material
File « Transpalpebral approach example (Part 1) »: example of transpalpebral approach from skin incision to craniotomy (MP4 334684 kb)
File « Left ICA aneurysm clipping, TPA (Part 2) »: video shows left internal carotid artery aneurysm clipping through transpalpebral approach (MP4 391438 kb)
File « Transpalpebral approach example (Part 1) »: example of transpalpebral approach from skin incision to craniotomy (MP4 334684 kb)
File « Left ICA aneurysm clipping, TPA (Part 2) »: video shows left internal carotid artery aneurysm clipping through transpalpebral approach (MP4 391438 kb)
About this article
Cite this article
Dzhindzhikhadze, R.S., Dreval, O.N., Lazarev, V.A. et al. Transpalpebral approach in skull base surgery: how I do it. Acta Neurochir 161, 133–137 (2019). https://doi.org/10.1007/s00701-018-3724-4
Received:

Accepted:

Published:

Issue Date:
Keywords
Keyhole

Transpalpebral approach

Cerebral aneurysms

Skull base surgery

Minimally invasive neurosurgery