Abstract
Background
Surgical approaches to treat psychiatric disorders have made a comeback. News media plays an essential role in exposing the public to trends in health care such as the re-emergence of therapeutic interventions in psychiatric neurosurgery that were set aside for decades, and in shaping attitudes and acceptance to them.
Method
We conducted an analysis of media articles covering all types of psychiatric neurosurgery published in Canada, USA, Germany, and Spain between the years 1960 and 2015. We applied both quantitative and qualitative methods to elucidate patterns of reporting for conditions, themes and tone, across geographic regions, time, and for type of intervention.
Results
Coverage of psychiatric neurosurgery has surged since 2001 and is largely consistent across the countries examined. It focuses on depression and deep brain stimulation, and is explicit about historical context. The tone of coverage becomes more positive for Canada, USA and Spain over time; the tone of coverage from Germany remains cautious. Identity and privacy are among the few ethical and philosophical issues raised, notably in the German press.
Conclusions
The focused and optimistic attention to contemporary psychiatric neurosurgery in the media, but inattention to ethical issues, places an extra burden on functional neurosurgeons, psychiatrists, and other frontline health professionals to attend to queries from patients and policy makers about the full range of relevant emergent and emerging interventions and the mental health issues to which they may beneficially apply.
Access options
Buy single article
Instant access to the full article PDF.
US$ 39.95
Tax calculation will be finalised during checkout.
Subscribe to journal
Immediate online access to all issues from 2019. Subscription will auto renew annually.
US$ 119
Tax calculation will be finalised during checkout.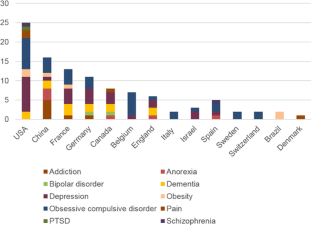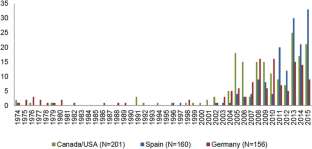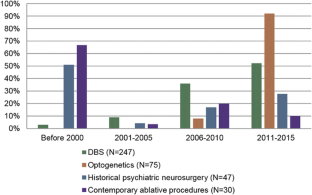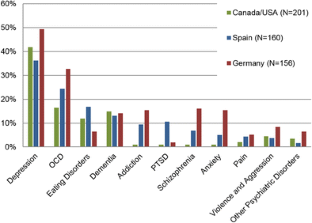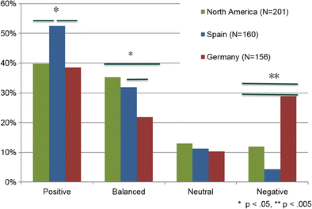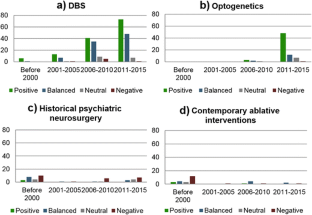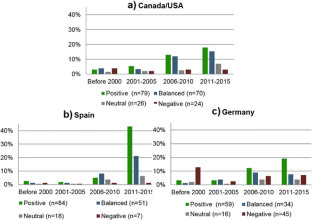 References
1.

Bauer MW (2005) Public perceptions and mass media in the biotechnology controversy. Int J Public Opin Res 17(1):5–22

2.

Burzaco-Santurntun JA (2005) Neurosurgery in the field of psychiatric illness. In: López-Ibor J, Leal Cercós C, Carbonell Masiá C (eds) Images of Spanish psychiatry. Glosa, Barcelona, pp 1–23

3.

Deisseroth K (2012) Optogenetics and psychiatry: applications, challenges, and opportunities. Biol Psychiatry 71(12):1030–1032

4.

Delgado JM (1969) Physical control of the mind. Harper, New York

5.

Diefenbach GJ, Diefenbach D, Baumeister A, West M (1999) Portrayal of lobotomy in the popular press: 1935-1960. J Hist Neurosci 8(1):60–69

6.

Diering SL, Bell WO (1991) Functional neurosurgery for psychiatric disorders: a historical perspective. Stereotact Funct Neurosurg 57(4):175–194

7.

Feldman RP, Alterman RL, Goodrich JT (2001) Contemporary psychosurgery and a look to the future. J Neurosurg 95(6):944–956

8.

Fram SM (2013) The constant comparative analysis method outside of grounded theory. Qual Rep 18(1):1–25

9.

Gilbert F, Ovadia D (2011) Deep brain stimulation in the media: over-optimistic portrayals call for a new strategy involving journalists and scientists in ethical debates. Front Integr Neurosci 5(16):1–6

10.

Johnson J (2009) A dark history: memories of lobotomy in the new era of psychosurgery. Med Stud 1(4):367–378

11.

Gildenberg PL, Krauss JK (2009) History of stereotactic surgery. In: Lozano AM, Gildenberg PL, Tasker RR (eds) Textbook of stereotactic and functional neurosurgery. Springer, Berlin, pp 53–58

12.

Lauber C, Nordt C, Falcato L, Rössler W (2005) Can a seizure help? The public's attitude toward electroconvulsive therapy. Psychiatry Res 134(2):205–209

13.

Lipsman N, Bernstein M, Lozano AM (2010) Criteria for the ethical conduct of psychiatric neurosurgery clinical trials. Neurosurg Focus 29(2):E9

14.

Lipsman N, Mendelsohn D, Taira T, Bernstein M (2011) The contemporary practice of psychiatric surgery: results from a survey of north American functional neurosurgeons. Stereotact Funct Neurosurg 89(2):103–110

15.

Mack N, Woodsong C, MacQueen KM, Guest G, Namey E (2005) Qualitative research methods: a data collectors field guide. Available at: https://www.k4health.org/toolkits/measuring-success/qualitative-research-methods-data-collectors-field-guide. Last accessed 5 July 2017

16.

McGinty EE, Kennedy-Hendricks A, Choksy S, Barry CL (2016) Trends in news media coverage of mental illness in the United States: 1995–2014. Health Aff 35(6):1121–1129

17.

Mendelsohn D, Lipsman N, Lozano AM, Taira T, Bernstein M (2013) The contemporary practice of psychiatric surgery: results from a global survey of functional neurosurgeons. Stereotact Funct Neurosurg 91(5):306–313

18.

Mitchell A, Gottfried J, Barthel M, Shearer E (2016) The modern news consumer. Pew Research Center. Available at: http://www.journalism.org/2016/07/07/the-modern-news-consumer/

19.

Muller JH (1994) Anthropology, bioethics, and medicine: a provocative trilogy. Med Anthropol Q 8(4):448–467

20.

Müller S, Riedmüller R, van Oosterhout A (2015) Rivaling paradigms in psychiatric neurosurgery: adjustability versus quick fix versus minimal-invasiveness. Front Integr Neurosci 9(27):1–5

21.

Neumaier F, Paterno M, Alpdogan S, Tevoufouet EE, Schneider T, Hescheler J, Albanna W (2017) Surgical approaches in psychiatry: a survey of the world literature on psychosurgery. World Neurosurg 97:603–634

22.

Nobel Foundation (1964) Nobel lectures: physiology or medicine, 1942–1962. Elsevier, Amsterdam

23.

Nuttin B, Cosyns P, Demeulemeester H, Gybels J, Meyerson B (1999) Electrical stimulation in anterior limbs of internal capsules in patients with obsessive-compulsive disorder. Lancet 354(9189):1526

24.

Nuttin B, Wu H, Mayberg H, Hariz M, Gabriëls L, Galert T et al (2014) Consensus on guidelines for stereotactic neurosurgery for psychiatric disorders. J Neurol Neurosurg Psychiatry 85(9):1003–1008

25.

O'Reardon JP, Cristancho P, Peshek AD (2006) Vagus nerve stimulation (VNS) and treatment of depression: to the brainstem and beyond. Psychiatry (Edgmont) 3(5):54

26.

Penfield W, Boldrey E (1937) Somatic motor and sensory representation in the cerebral cortex of man as studied by electrical stimulation. Brain 60:389–443

27.

Pressman JD (1998) Last resort: psychosurgery and the limits of medicine. Cambridge University Press, Cambridge

28.

Racine E, Waldman S, Palmour N, Risse D, Illes J (2007) "Currents of hope": neurostimulation techniques in US and UK print media. Camb Q Healthc Ethics 16(3):312–316

29.

Robillard JM, Lo C, Feng TL, Hennessey CA (2016) "A light switch in the #brain": optogenetics on social media. Neuroethics 9(3):279–288

30.

Rosin B, Slovik M, Mitelman R, Rivlin-Etzion M, Haber SN, Israel Z et al (2011) Closed-loop deep brain stimulation is superior in ameliorating parkinsonism. Neuron 72(2):370–384

31.

Schlaepfer TE (2015) Deep brain stimulation for major depression-steps on a long and winding road. Biol Psychiatry 78(4):218–219

32.

Schlaepfer TE, Lisanby SH, Pallanti S (2010) Separating hope from hype: some ethical implications of the development of deep brain stimulation in psychiatric research and treatment. CNS Spectr 15(5):285–287

33.

Valenstein ES (1986) Great and desperate cures: the rise and decline of psychosurgery and other radical treatments for mental illness. Basic Books, New York

34.

Valenstein ES (1997) History of neurosurgery. In: A history of neurosurgery. The American Association of Neurological Surgeons, Park Ridge, pp 499–516

35.

Weiner RD, Reti IM (2017) Key updates in the clinical application of electroconvulsive therapy. Int Rev Psychiatry 29(2):54–62

36.

Zamiska N (2007) In China, brain surgery is pushed on the mentally ill. https://www.wsj.com/articles/SB119393867164279313. Last accessed 23 Aug 2017
Acknowledgements
We would like to acknowledge the support of ERA-NET NEURON Team Grant: Ethical, Legal and Social (ELS) Issues #ERN-144241 and the Federal Ministry of Education and Research of Germany (01GP1621A). We also thank the other members of the ERA-NET NEURON psychiatric neurosurgery team, including functional neurosurgeons and legal scholars, for their insightful comments regarding this subproject. We would also thank Julia Porter for data collection for Fig. 1. A reference list of the articles included in the sample can be obtained from the corresponding author.
Funding
We would like to acknowledge the support of ERA-NET NEURON Canadian Institutes of Health Research (CIHR) Team Grant: Ethical, Legal and Social (ELS) Issues #ERN-144241 (JI) and the Federal Ministry of Education and Research of Germany (01GP1621A; SM). The sponsor had no role in the design or conduct of this research. JI is Canada Research Chair in Neuroethics.
Ethics declarations
Conflict of interest
All authors certify that they have no affiliations with or involvement in any organization or entity with any financial interest (such as honoraria; educational grants; participation in speakers' bureaus; membership, employment, consultancies, stock ownership, or other equity interest; and expert testimony or patent-licensing arrangements), or non-financial interest (such as personal or professional relationships, affiliations, knowledge or beliefs) in the subject matter or materials discussed in this manuscript.
Ethical approval
This article does not contain any studies with human participants performed by any of the authors.
Additional information
Comments
This is a very interesting report on how scientific work surfaces to the public through the media. The authors find a shift towards a more positive tone in the news releases about psychiatric neurosurgery after the introduction of neuromodulation methods. However, data about objective results, risks and ethical concerns in those news are sometimes missing. It is our duty as neurosurgeons, and also that of journalists, to transmit the results of our research to the public in order to facilitate their widespread use, but also avoiding biases that may lead to improper expectations from potential users.
Juan Barcia
Madrid, Spain
About this article
Cite this article
Cabrera, L.Y., Bittlinger, M., Lou, H. et al. The re-emergence of psychiatric neurosurgery: insights from a cross-national study of newspaper and magazine coverage. Acta Neurochir 160, 625–635 (2018). https://doi.org/10.1007/s00701-017-3428-1
Received:

Accepted:

Published:

Issue Date:
Keywords
Psychiatric neurosurgery

International media coverage

Neuroethics

Medical ethics

Deep brain stimulation