Abstract
We describe a rare case of highly invalidating pulsatile tinnitus associated with both stenosis of the sigmoid sinus and ipsilateral jugular bulb diverticulum. Both conditions were successfully treated by positioning a stent across the sigmoid sinus and jugular bulb. To our knowledge, the present clinical case represents the first report of such an approach. The therapeutic decision-making is discussed in relation to the etiopathologic hypothesis put forward.
This is a preview of subscription content, log in to check access.
Access options
Buy single article
Instant access to the full article PDF.
US$ 39.95
Price includes VAT for USA
Subscribe to journal
Immediate online access to all issues from 2019. Subscription will auto renew annually.
US$ 199
This is the net price. Taxes to be calculated in checkout.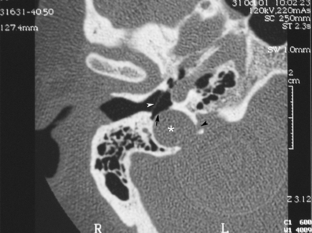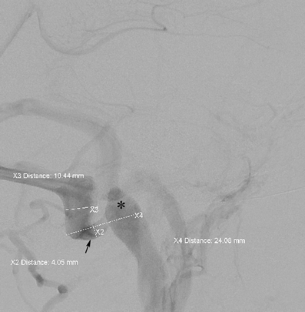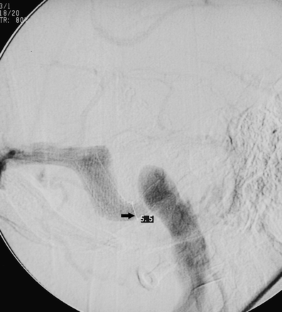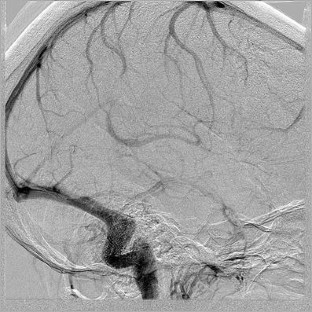 References
1.

Chandler JR (1983) Diagnosis and cure of venous hum tinnitus. Laryngoscope 93:892–895

2.

Dietz RR, Davis WL, Harnsberger HR, Jacobs JM, Blatter DD (1994) MR imaging and MR angiography in the evaluation of pulsatile tinnitus. AJNR Am J Neuroradiol 15:879–889

3.

Fayad JN, Keles B, Brackmann DE (2010) Jugular foramen tumors: clinical characteristics and treatment outcomes. Otol Neurotol 31:299–305

4.

Forte V, Turner A, Liu P (1989) Objective tinnitus associated with abnormal mastoid emissary vein. J Otolaryngol 18:232–235

5.

Gard AP, Klopper HB, Thorell WE (2009) Successful endovascular treatment of pulsatile tinnitus caused by a sigmoid sinus aneurysm. A case report and review of the literature. Interv Neuroradiol 15:425–428

6.

George B, Reizine D, Laurian C, Riche MC, Merland JJ (1983) Tinnitus of venous origin.Surgical treatment by the ligation of the jugular vein and lateral sinus jugular vein anastomosis. J Neuroradiol 10:23–30

7.

Gologorsky Y, Meyer SA, Post AF, Win HR, Patel AB, Bederson JB (2009) Novel surgical treatment of a transverse-sigmoid sinus aneurysm presenting as a pulsatile tinnitus: technical case report. Neurosurgery 64:E393–E394

8.

Houdart E, Chapot R, Merland JJ (2000) Aneurysm of a dural sigmoid sinus: a novel vascular cause of pulsatile tinnitus. Ann Neurol 48:669–671

9.

Jackler RK, Brackmann DE, Sismanis A (2001) A warning on venous ligation for pulsatile tinnitus. Otol Neurotol 22:427–428

10.

Jun BH, Choi IS, Lee GJ (2003) Pulsatile tinnitus alleviated by contralateral neck compression: a case report. Auris Nasus Larynx 30:89–91

11.

Krishnan A, Mattox DE, Fountain AJ, Hudgins PA (2006) CT arteriography and venography in pulsatile tinnitus: preliminary results. AJNR Am J Neuroradiol 27:1635–1638

12.

Lambert PR, Cantrell RW (1986) Objective tinnitus in association with an abnormal posterior condylar emissary vein. Am J Otol 7:204–207

13.

Mathis JM, Mattox D, Malloy P, Zoarski G (1997) Endovascular treatment of pulsatile tinnitus caused by dural sinus stenosis. Skull Base Surg 7:145–150

14.

Mattox DE, Hudgins P (2008) Algorithm for evaluation of pulsatile tinnitus. Acta Otolaryngol 128:427–431

15.

Mehanna R, Shaltoni H, Morsi H, Mawad M (2010) Endovascular treatment of sigmoid sinus aneurysm presenting as devastating pulsatile tinnitus. A case report and review of literature. Interv Neuroradiol 16:451–454

16.

Nakagawa M, Miyachi N, Fujiwara K (2008) A convenient sonographic technique for diagnosis of pulsatile tinnitus induced by a high jugular bulb. J Ultrasound Med 27:139–140

17.

Narvid J, Do HM, Blevins NH, Fischbein NJ (2011) CT angiography as a screening tool for dural arteriovenous fistula in patients with pulsatile tinnitus: feasibility and test characteristics. AJNR Am J Neuroradiol 32:446–453

18.

Nehru VI, al-Khaboori MJ, Kishore K (1993) Ligation of the internal jugular vein in venous hum tinnitus. J Laryngol Otol 107:1037–1038

19.

Otto KJ, Hudgins PA, Abdelkafy W, Mattox DE (2007) Sigmoid sinus diverticulum: a new surgical approach to the correction of pulsatile tinnitus. Otol Neurotol 28:48–53

20.

Rothstein J, Hilger PA, Boies LR Jr (1985) Venous hum as a cause of reversible factitious sensorineural hearing loss. Ann Otol Rhinol Laryngol 94:267–268

21.

Russell EJ, De Michaelis BJ, Wiet R, Meyer J (1995) Objective pulse-synchronous "essential" tinnitus due to narrowing of the transverse dural venous sinus. Int Tinnitus J 1:127–137

22.

Sanchez TG, Murao M, de Medeiros IR, Kii M, Bento RF, Caldas JG, Alvarez CA, Raggiotto CH (2002) A new therapeutic procedure for treatment of objective venous pulsatile tinnitus. Int Tinnitus J 8:54–57

23.

Sonmez G, Basekim CC, Ozturk E, Gungor A, Kizilkaya E (2007) Imaging of pulsatile tinnitus: a review of 74 patients. Clin Imaging 31:102–108

24.

Yoon BN, Lee TH, Kong SK, Chon KM, Goh EK (2008) Management of high jugular bulb with tinnitus: transvenous stent-assisted coil embolization. Otolaryngol Head Neck Surg 139:740–741

25.

Ward PH, Babin R, Calcaterra TC, Konrad HR (1975) Operative treatment of surgical lesions with objective tinnitus. Ann Otol Rhinol Laryngol 84:473–482

26.

Zenteno M, Murillo-Bonilla L, Martínez S, Arauz A, Pane C, Lee A, del Valle R (2004) Endovascular treatment of a transverse-sigmoid sinus aneurysm present- ing as pulsatile tinnitus. Case report. J Neurosurg 100:120–122
Conflicts of interest
None.
About this article
Cite this article
Signorelli, F., Mahla, K. & Turjman, F. Endovascular treatment of two concomitant causes of pulsatile tinnitus: sigmoid sinus stenosis and ipsilateral jugular bulb diverticulum. Case report and literature review. Acta Neurochir 154, 89–92 (2012). https://doi.org/10.1007/s00701-011-1202-3
Received:

Accepted:

Published:

Issue Date:
Keywords
Pulsatile tinnitus

Sigmoid sinus stenosis

Jugular bulb diverticulum

Stent placement