Abstract
Struthiopteris spicant is a medium-sized, dimorphic fern that occurs mainly in Western Europe and Western North America. The species is quite variable, with several forms differing in frond sizes and degree of dimorphism. In addition to the typical plant, in Europe two other varieties are recognized: the Iberian S. s. var. homophyllum includes plants up to 20 cm, monomorphic or subdimorphic, with fragmented cenosori; the Icelandic S. s. var. fallax comprises very small plants up to 5 cm, monomorphic, with isolated sori. Outstanding questions remain about hybridization among the different forms, their taxonomic status, and the relations between different populations. The present work aims to study additional morphological and anatomical features of the S. spicant complex in Western Europe using a statistical approach, to resolve the taxonomic position of the different forms. We observed traits ranging from the rhizome scales to the spores and used one-way ANOVA to test for significant differences between all varieties and PCA to determine whether plants assigned to different varieties can be classified statistically into distinct groups. We detected significant differences in several of the analysed traits among the varieties in the complex. Qualitative differences in pinna anatomy and epidermal cells also help segregation of the varieties considered. Our results allowed us to propose a new specific status for the Icelandic endemic var. fallax and a new endemic Spanish variety, S. s. var. pradae.
Access options
Buy single article
Instant access to the full article PDF.
USD 39.95
Price includes VAT (USA)
Tax calculation will be finalised during checkout.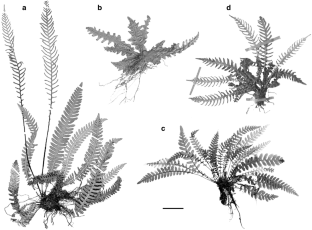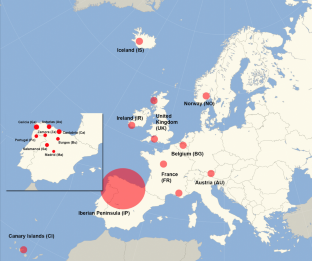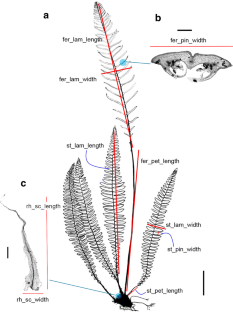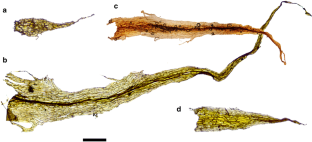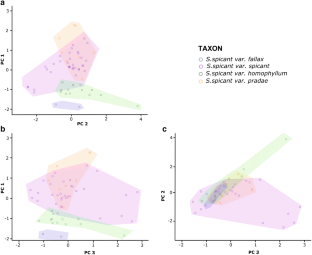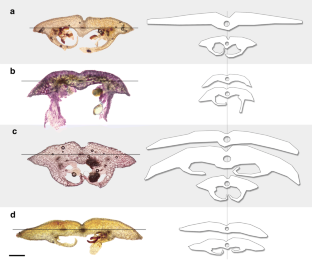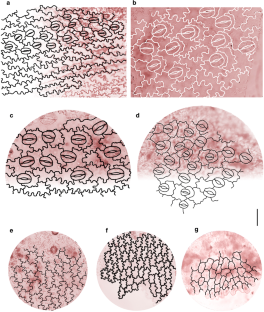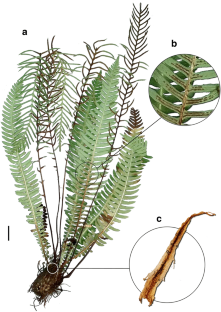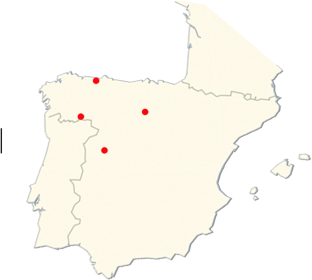 References
Breitwieser I, Brownsey PJ, Heenan PB, Nelson WA, Wilton AD (eds) (2010–2018) Taxon profile—Blechnum filiforme (based on Allan 1961). Flora of New Zealand Online. Avaliable at: http://www.nzflora.info/factsheet/Taxon/Blechnum_filiforme.html. Accessed 1 Aug 2018

Chiou W-L, Shieh W-C, Devol CE (1994) Struthiopteris. In: Huang T-C (ed) Flora of Taiwan, vol I. Editorial committee of the Flora of Taiwan, Taipei, pp 271–273

Christ H (1904) Les fougères de la Galicie Espagnole. Bull Acad Int Géogr Bot 13:76–81

Gabriel y Galán JM, Prada C, Rolleri C, Ainouche A, Vicent M (2013) cpDNA supports the identification of the major lineages of American Blechnum (Blechnaceae, Polypodiopsida) established by morphology. Turk J Bot 37:769–777. https://doi.org/10.3906/bot-1210-49

Gasper AL, Dittrich VAO, Smith AR, Salino A (2016) A classification for Blechnaceae (Polypodiales: Polypodiopsida): new genera, resurrected names, and combinations. Phytotaxa 275:191–227. https://doi.org/10.11646/phytotaxa.275.3.1

Gasper AL, Almeida TE, Dittrich VAO, Smith AR, Salino A (2017) Molecular phylogeny of the fern family Blechnaceae (Polypodiales) with a revised genus-level treatment. Cladistics 33:429–446. https://doi.org/10.1111/cla.12173

Horjales M, Redondo N, Pérez Prego JM (1990) Nota citotaxonómica sobre pteridoflora del noroeste de la Península Ibérica. Anales Jard Bot Madrid 48:82–84

Hovenkamp PH (1986) A monograph of the fern genus Pyrrosia. Leiden Bot Ser 9:1–280

Iwatsuki K (ed) (1992) Ferns and fern allies of Japan. Heibonsha Publishers, Tokyo

Korpelainen H, Pietiläinen M (2008) Effort to reconstruct past population history in the fern Blechnum spicant. J Pl Res 121:293–298. https://doi.org/10.1007/s10265-008-0158-8

Kramer K, Chambers T, Hennipman E (1990) Blechnaceae. In: Kramer K, Green P (eds) The families and genera of vascular plants: I. Pteridophytes and Gymnosperms. Springer, Berlin, pp 60–67

Lange J (1880) Icones plantarum Florae Danicae Fasciculus L. C Philibert, Copenhagen

Lawalrée A (1964) Blechnum L. In: Tutin TG, Heywoood VH, Burges NA, Valentine DH, Walters SM, Webb DA (eds) Flora Europaea, vol 1. Lycopodiaceae to Platanaceae. Cambridge University Press, Cambridge, pp 22–23

Löve A, Löve D (1966) The variation of Blechnum spicant. Bot Tidsskr 62:186–196

Löve A, Löve D (1968) Cytotaxonomy of Blechnum spicant. Collect Bot 7:665–676

Lugardon B (1965) Strutcture des parois de la spore de Blechnum spicant (L.) Roth. Pollen Spores 7:409–428

Lugardon B (1974) La structure fine de l'exospore et de la périspore des Filicinées isosporées, II. Filicales. Comment. Pollen Spores 16:161–226

Merino B (1898) Contribución a la Flora de Galicia, Suplemento I. Tipografia Regional, Tuy

Molino S, de la Fuente P, Seral A, Gabriel y Galan JM (2018) Nuevas localidades de tres helechos para la Península Ibérica. Bot Complut 43:2–6

Nakato N (1987) Chromosome numbers of three endemic species of the fern genus Blechnum in Japan. J Jap Bot 62:129–133

Nauman CE (1993) Blechnum. In: FNA Editorial Committee (ed) Flora of North America North of Mexico, vol. 2. Oxford University Press, New York, Oxford, pp 223–227

Ormonde J (1986) Blechnum. In: Castroviejo S, Laínz M, López González G et al (eds) Flora Iberica I, vol. 1. CSIC, Madrid, pp 151–153

Passarelli L (2007) Estudios esporales en especies del grupo Blechnum penna-marina (Blechnaceae-Pteridophyta). Acta Bot Malacit 32:1–19

Passarelli L, Gabriel y Galán JM, Prada C, Rolleri CH (2010) Spore morphology and ornamentation in the genus Blechnum (Blechnaceae, Pteridophyta). Grana 49:243–262. https://doi.org/10.1080/00173134.2010.524245

Perrie LR, Wilson RK, Shepherd LD, Ohlsen DJ, Batty EL, Brownsey PJ, Bayly MJ (2014) Molecular phylogenetics and generic taxonomy of Blechnaceae ferns. Taxon 63:745–758. https://doi.org/10.12705/634.13

PPG1 (2016) A community-derived classification for extant lycophytes and ferns. J Syst Evol 54:563–603. https://doi.org/10.1111/jse.12229

Prada C, Gabriel y Galán JM, Sáiz P, Passarelli L, Ciciarelli MM, Rolleri C (2016) Caracteres diagnósticos de frondas esporógenas y esporangios de Blechnum (Blechnaceae). Iheringia Bot 71:161–174

Rodríguez-Ríos R (1995) Blechnaceae. In: Marticorena C, Rodríguez R (eds) Flora de Chile, vol. 1. Universidad de Concepción, Concepción, pp 286–303

Rolleri C, Prada C (2006) Revisión de los grupos de especies del género Blechnum (Blechnaceae-Pteridophyta): el grupo B. penna-marina. Acta Bot Malac 31:7–50

Rothfels CJ, Sundue MA, Kuo L-Y, Larsson A, Kato M, Schuettpelz E, Pryer KM (2012) A revised family-level classification for eupolypod II ferns (Polypodiidae: Polypodiales). Taxon 61:515–533

Shepherd LD, Perrie LR, Parris BS, Brownsey PJ (2007) A molecular phylogeny for the New Zealand Blechnaceae ferns from analyses of chloroplast trnL-trnF DNA sequences. New Zealand J Bot 45:67–80. https://doi.org/10.1080/00288250709509703

Soltis PS, Soltis DE (1988) Genetic variation and population structure in the fern Blechnum spicant (Blechnaceae) from Western North America. Amer J Bot 75:37–44. https://doi.org/10.2307/2443903

Tryon AF, Lugardon B (1991) Spores of the pteridophyta. Springer, New York

Tryon RM, Tryon AF (1982) Ferns and allied pants with special reference to tropical America. Springer, New York

Vicent M (2017) Sistemática de la familia Blechnaceae (Polypodiopsida): filogenia de Lomaridium y Parablechnum p.p. y aspectos evolutivos de las pinnas fértiles. PhD Thesis, Universidad Complutense, Madrid

Wagner WHJ, Wagner FS (1977) Fertile–sterile leaf dimorphy in ferns. Gard Bull Singapore 30:251–267

Wasowicz P, Folcik L, Rostanski A (2017a) Typification of Blechnum spicant var. fallax Lange (Blechnaceae). Acta Soc Bot Poloniae 86:3542. https://doi.org/10.5586/asbp.3542

Wasowicz P, Gabriel y Galán JM, Pino R (2017b) New combinations in Struthiopteris spicant for the European flora. Phytotaxa 302:198–200. https://doi.org/10.11646/phytotaxa.302.2.11

Watkins JE, Churchill AC, Holbrook NM (2016) A site for sori: ecophysiology of fertile-sterile leaf dimorphy in ferns. Amer J Bot 103:845–855. https://doi.org/10.3732/ajb.1500505
Acknowledgements
The Universidad Complutense de Madrid partially supported this research through the funding of the research project PR26/16-20295 and a field trip to Iceland (International Mobility Program 2016).
Ethics declarations
Conflict of interest
The authors declare that they have not conflict of interest.
Human and animal rights
This research did not involve any testing on humans or animals.
Additional information
Publisher's Note
Springer Nature remains neutral with regard to jurisdictional claims in published maps and institutional affiliations.
Handling Editor: Ricarda Riina.
Appendix 1
Appendix 1
List of materials in alphabetical order of taxa, with indication of location, voucher, and number of individuals per voucher.
Struthiopteris fallax (Lange) S. Molino, Gabriel y Galán & Wasowicz.
ICELAND Deildartunguhver, Wasowicz and Gabriel y Galán7 Jul 2016, (MACB 109359) (3 individuals).
Struthiopteris spicant (L.) Weiss var. spicant
AUSTRIA. Salzburg, Hohe Tauern, 20 Jul 1994, Eberwein and Vitek (MA 767022). BELGIUM. Turnhout, Engels Kamp park2, 18 Jun 1973, W. Van Cotthem (MA 809713). FRANCE. Sources Foret de l'Esterel, 01 Aug 1958, G. Gavelle (MA 186653). Serans (Oise), 22 Jul 1921, P. Bosserdet (P 1001059). ICELAND. Vestfirðir, 8 Jul 2016, Gabriel y Galán and Wasowizc (MACB 110659). IRELAND. Iveragh, Caherdaniel, 17 Jul 2016, Molino and Pachón (MACB 109619). NORWAY. Telemark, Nottoden, 15 Aug 2004, P. Sunding (MA 747921). SPAIN. Asturias: Valdés, Luarca, 12 Apr 2017, Gabriel y Galán (MACB 109615) (7 individuals). Canary Islands: Anaga, Tenerife, 25 Oct 1989, Santos (MACB 36152); Anaga, Tenerife, 14 Sep 2017, Gabriel y Galán (MACB 110658) (2 individuals). Cantabria: Camaleño, Cosgaya, 8 Oct 2016, Gabriel y Galán (MACB 109622) (4 individuals). Madrid: Dehesa de Somosierra, 31 May 2017, Gabriel y Galán and Molino (MACB 109611). Zamora: Aciberos, 23 Sep 2017, Molino et al. (MACB 110655). Pontevedra: Monte Aloya, Tuy, 15 Jul 1993, Pajarón and Pangua (MACB 59142). UNITED KINGDOM. South Somerset, Seven Wells Wood, 30 Jul 1968, J.A. Crabbe (MA 195093). Mid Ebudes, Mull, Tobermory, 06 Jul 1970, Crabbe and Jermy (MA 195091).
Struthiopteris spicantvar. homophyllum (Merino) Gabriel y Galán & R.Pino
PORTUGAL. Braga, Vieira do Minho, 1 Oct 2004, Prada (MACB 109621). SPAIN. La Coruña: Santiago, Cantaleta, 29 Jul 1967, Barrera (MACB 32367). Pontevedra: between Tabagón y Tomiño, 19 Mar 2016, Gabriel y Galán (MACB 109617); Mondariz, 20 Mar 2016, Gabriel y Galán (MACB 109618). Salamanca: Batuecas, 15 May 2016, Gabriel y Galán (MACB 109626) (4 individuals).
Struthiopteris spicantvar. pradae S.Molino & Gabriel y Galán
SPAIN. Asturias: Valdés, Paladeperre, 22 Mar 2016, Gabriel y Galán (MACB 109613) (3 individuals); 3 Aug 2016, íbidem (MACB 109615) (3 individuals); Luarca, 26 Jul 2017, Gabriel y Galán (MACB 110660); Otur, 17 Aug 2017, Gabriel y Galán (MACB 110661). Burgos: Sierra de San Millán, 27 Sep 1975, Fuentes (MACB 5994). Salamanca: San Miguel de Valero, 14 May 2016, Gabriel y Galán (MACB 109624) (3 individuals). Zamora: Aciberos, 23 Sep 2017, Molino et al. (MACB 110654).
About this article
Cite this article
Molino, S., Gabriel y Galán, J.M., Wasowicz, P. et al. The Struthiopteris spicant (Blechnaceae, Polypodiopsida) complex in Western Europe, with proposals for taxonomic and nomenclatural changes. Plant Syst Evol 305, 255–268 (2019). https://doi.org/10.1007/s00606-019-1565-0
Received:

Accepted:

Published:

Issue Date:
Keywords
Endemism

Morphology

Pteridophytes

Taxonomy