Abstract
Since the introduction of the new genus Sinocalamus in 1940 which is now dissociated into Bambusa and Dendrocalamus, molecular markers have long been unable to discern members of the Bambusa–Dendrocalamus complex. Rapid concerted evolution governed by high level of transition/transversion at the noncoding DNA regions has limited the ability of internal transcribed spacer (rDNA) and trnL-F intergenic spacer to resolve Bambusa and Dendrocalamus in phylogenetic analysis. Based on scanning electron microscopy (SEM) analysis of Bambusa vulgaris and Dendrocalamus manipureanus pollen development, we provided the evidence that there exists genus specificity in the development and structure of woody bamboo pollen which can serve as a benchmark for allocated new species into the genus Bambusa and Dendrocalamus substantiating molecular data.
Access options
Buy single article
Instant access to the full article PDF.
USD 39.95
Price includes VAT (USA)
Tax calculation will be finalised during checkout.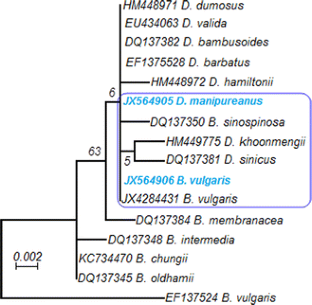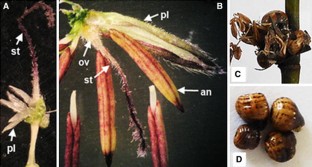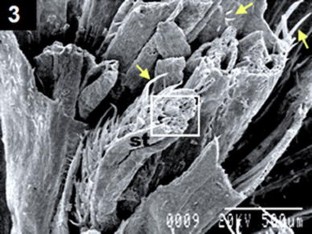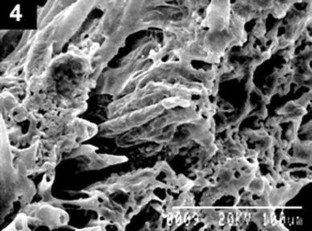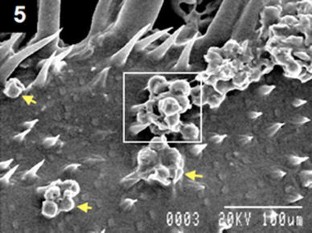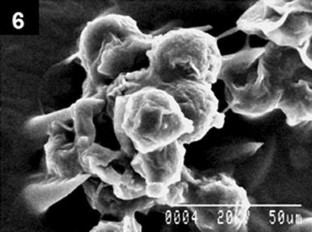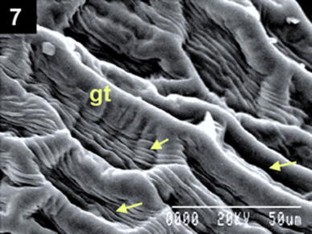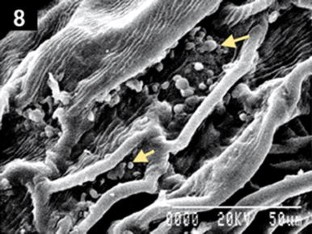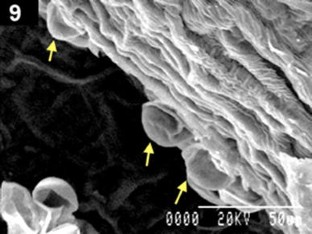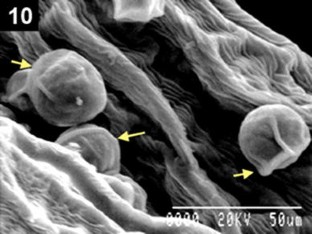 References
Aras S, Duran A, Yenilmez G (2003) Isolation of DNA for RAPD analysis from dry leaf material of some Hesperis L. specimens. Plant Mol Biol Rep 21:461–462

Baldwin BG, Sanderson MJ, Wojciechowski MF, Campbell CS, Donoghue MJ (1995) The ITS region of nuclear ribosomal DNA: a valuable source of evidence on angiosperm phylogeny. Ann Mo Bot Gard 82:247–277

Brandis D (1899) Biological notes on Indian bamboos. Ind For 25:1–25

Capella-Gutiérrez S, Silla-Martínez JM, Gabaldón T (2009) TrimAL: a tool for automated alignment trimming in large-scale phylogenetic analyses. Bioinformatics 25:1972–1973

Dransfield S, Wong KM (2004) Notes on Dendrocalamus longifimbriatus (Poaceae: Bambusoideae) from Myanmar. Thai Forest Bulletin (Botany) 32:73–75

Edgar RC (2004) MUSCLE: multiple sequence alignment with high accuracy and high throughput. Nucleic Acids Res 32:1792–1797

Holttum RE (1956) The classification of bamboos. Phytomorphology 6:73–90

Janzen DH (1976) Why bamboos wait so long to flower. Annu Rev Ecol Evol Syst 7:347–391

John CK, Nadgauda RS (2002) Bamboo flowering and famine. Curr Sci 82:261–262

Kellerman J, Udovicic F (2006) Large indels obscure phylogeny in analysis of chloroplast DNA (trnL-F) sequence data: Pomaderreae (Rhamnaceae) revisited. Telopea 12:1–22

Koshy KC, Jee G (2001) Studies on the absence of seed set in Bambusa vulgaris. Curr Sci 81(4):375–378

Li WH, Graur D (1991) Fundamentals of molecular evolution. Sinauer, Sunderland

Li DZ, Hsueh CJ (1988) A study on genus Dendrocalamus Nees from China. J Bam Res 7:1–19 (in Chinese)

Lin WT (1989) Comments on the genus Dendrocalamus Nees from China. J Bam Res 8:30–35 (in Chinese)

Lin C-S, Lin C-C, Wei-Chin C (2003) In vitro flowering of Bambusa edulis and subsequent plantlet survival. Plant Cell Tiss Org Cul 72:71–78

McClure FA (1940) New genera and species of Bambusaceae from Eastern Asia. Lingnan Univ Sci Bull 9:66–67

Nadgauda RS, John CK, Parasharami VA, Joshi MS, Mascarenhas AF (1997) A comparison of in vitro within vivo flowering in bamboo: Bambusa arundinacea. Plant Cell Tiss Org Cul 48:181–188

Nei M, Kumar S (2000) Molecular evolution and phylogenetics. Oxford University Press, New York

Nieto-Feliner G, Rossselló JA (2007) Better the devil you know? Guidelines for insightful utilization of nrDNA ITS in species-level evolutionary studies in plants. Mol Phylogenet Evol 44:911–919

Ohrnberger D (1999) The bamboos of the world. Elsevier, Amsterdam, pp 250–280

Ramanayake SMSD, Wanniarachchi WAVR, Tennakoon TMA (2001) Axillary shoot proliferation and in vitro flowering in an adult giant bamboo–Dendrocalamus giganteus Wall Ex Munro. Vitro Cell Dev Pl 37(5):667–671

Sayanika DW, Bengyella L, Sharma GJ (2012) In vitro seed germination and micropropagation of edible bamboo Dendrocalamus giganteus Munro using seeds. Biotechnology 11:74–80

Skvarla JJ, Rowley JR, Hollowell VC, William F, Chissoe WF (2003) Annulus–pore relationship in Graminae (Poaceae) pollen: the pore margin of Pariana. Am J Bot 90(6):924–930

Soderstrom TR, Ellis RP (1987) The position of bamboo genera and allies in a system of grass classification. In: Soderstrom TR, Hilu KW, Campbell CS, Barkworth ME (eds) Grass systematics and evolution. Smithsonian Institution Press, Washington DC, pp 225–238

Song H-X, Gao S-P, Jiang M-Y, Liu G-L, Yu X-F, Chen Q-B (2012) The evolution and utility of ribosomal ITS sequences in Bambusinae and related species: divergence, pseudogenes, and implications for phylogeny. J Genet 92:129–139

Stapleton, Xia NH (1997) Bambusa membranacea (Munro). Kew Bull 32:235–238

Su X, Liu Y-P, Chen K-L (2013) Biosystematic relationships of three sect plants in Elymus (Poaceae) based on the anatomical characteristics of leaf blades. J Evol Biol Res 5(1):6–20

Sun Y, Xia N, Stapleton CMA (2006) Relationships between Bambusa species (Poaceae, Bambusoideae) revealed by random amplified polymorphic DNA. Biochem Syst Ecol 34:417–423

Taberlet P, Gielly L, Pautou G, Bouvet J (1991) Universal primers for amplification of three non-coding regions of chloroplast DNA. Plant Mol Biol 17:1105–1109

Tamura K, Peterson D, Peterson N, Stecher G, Nei M, Kumar S (2011) MEGA5: molecular evolutionary genetics analysis using maximum likelihood, evolutionary distance, and maximum parsimony methods. Mol Biol Evol 28:2731–2740

Worobiec E, Worobiec G, Gedl P (2009) Occurrence of fossil bamboo pollen and a fungal conidium of Tetraploa cf. aristata in Upper Miocene deposits of Józefina (Poland). Rev Palaeobot Palynol 157:211–217

Zhang Y-J, Ma P-F, Li D-Z (2011) High-throughput sequencing of six bamboo chloroplast genomes: phylogenetic implications for temperate woody bamboos (Poaceae: Bambusoideae). PLoS One 6(5):e20596
Acknowledgments
This research was supported by the Department of Biotechnology (DBT), Government of India, in the form of a postdoctoral fellowship to Sayanika Devi Waikhom. The author, Bengyella Louis is grateful to the the World Academy of Sciences (TWAS) and DBT, Government of India (Program No.3240223450), for his research fellowship. The authors are thankful to DK Hore, N Mazumder and Debajyoti Biswas for proofreading the manuscript.
Electronic supplementary material
Below is the link to the electronic supplementary material.
Fig. S1 SEM micrograph of B. arundinacea pollen courtesy of Nadgauda et al. (1997) obtained from a In vivo developed florets and b In vitro developed florets. c SEM micrograph courtesy of Skvarla et al. (2003) for Pariana stenolemma showing non-annulated aperture. d SEM micrograph courtesy of Worobiec et al. (2009) for pollen fossil of Graminidites bambusoides Stuchlik. (TIFF 126 kb)
About this article
Cite this article
Waikhom, S.D., Louis, B., Roy, P. et al. Scanning electron microscopy of pollen structure throws light on resolving Bambusa–Dendrocalamus complex: bamboo flowering evidence. Plant Syst Evol 300, 1261–1268 (2014). https://doi.org/10.1007/s00606-013-0959-7
Received:

Accepted:

Published:

Issue Date:
Keywords
Bamboo flowering

Bambusa vulgaris
Dendrocalamus manipureanus

Phylogenetic analysis

Sporogenesis

Pollen