Abstract
A pair of composite probes based on aptamer modified polyhedral oligomeric silsesquioxane-perovskite quantum dots (POSS-PQDs-Apt) as signal probe and titanium carbide (Ti3C2) MXenes as quencher were prepared for the first time. They were employed to fabricate one turn-on–type aptasensor relying on fluorescence resonance energy transfer (FRET) for Vibrio parahaemolyticus (VP) determination. The POSS-PQDs-Apt can be adsorbed on the MXenes nanosheets, and its fluorescence was quenched due to the FRET. After the composite probes were incubated with VP for 50 min, the POSS-PQDs-Apt binding with VP can be released from the surface of MXenes, and the signal recovered due to its higher affinity to the VP than MXenes. The fluorescence intensity from 519 nm emission of the system was measured at 480 nm excitation. Under In optimized conditions, the assay can determine VP in the concentration range 102 - 106 cfu/mL, and the detection limit (LOD) was 30 cfu/mL using fluorescence detection. The LOD is still 100 cfu/mL by naked eye detection which is proper for on-line monitoring VP in aquaculture water. This method was also used to detect VP in actual samples of seawater, the recovery of spiked samples was between 93% and 106%, and relative standard deviation (RSD) was between 2.7% and 6.7%. The result is consistent with the plate count. Therefore, this assay could provide a candidate platform for screening VP in aquaculture industry.
Graphical abstract

Access options
Buy single article
Instant access to the full article PDF.
US$ 39.95
Tax calculation will be finalised during checkout.
Subscribe to journal
Immediate online access to all issues from 2019. Subscription will auto renew annually.
US$ 119
Tax calculation will be finalised during checkout.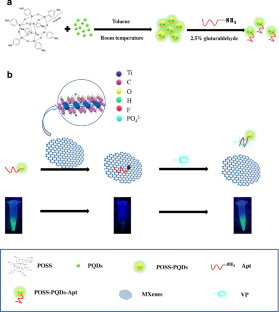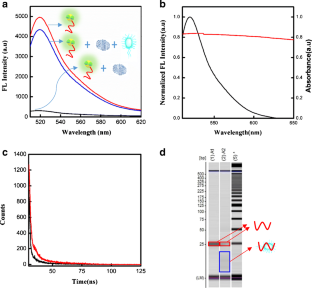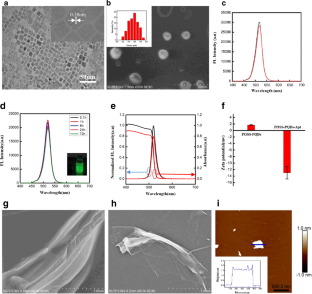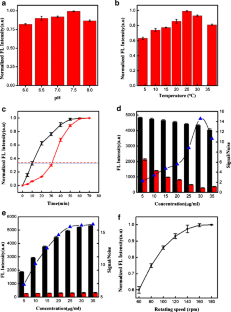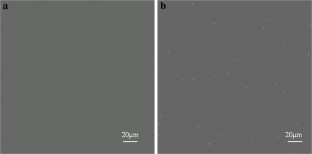 Funding
This work was supported by the National Natural Science Foundation of China (grant number: 21974074), Natural Science Foundation of Ningbo (grant number: 2019A610013; 2019A610142; 2019A610184; 2019A610197; 2018A610182; 2018A610221), Zhejiang Province Welfare Technology Applied Research Project (grant numbers: LY19B050001; LY18B070004), Zhejiang Province Public Welfare Technology Application Research Analysis Test Plan (grant number: LGC19B070003; LGC20B050006), Guangdong Provincial Key Laboratory of Environmental Pollution and Health, 2018 Annual Open Fund (GDKLEEH201807), and K. C. Wong Magna Fund in Ningbo University.
Ethics declarations
Conflict of interest
The authors declare that they have no conflict of interest.
Additional information
Publisher's note
Springer Nature remains neutral with regard to jurisdictional claims in published maps and institutional affiliations.
Supplementary information
About this article
Cite this article
Hong, J., Wang, W., Wang, J. et al. A turn-on–type fluorescence resonance energy transfer aptasensor for vibrio detection using aptamer-modified polyhedral oligomeric silsesquioxane-perovskite quantum dots/Ti3C2 MXenes composite probes. Microchim Acta 188, 45 (2021). https://doi.org/10.1007/s00604-020-04679-9
Received:

Accepted:

Published:
Keywords
Vibrio parahaemolyticus

Fluorescence resonance energy transfer

Polyhedral oligomeric silsesquioxane-perovskite

Quantum dots

Ti3C2 MXenes

Turn-on–type aptasensor