Abstract
Monodisperse porous silica microspheres were functionalized with the iminodiacetic acid/copper(II) complex and then evaluated as a group-specific peroxidase-mimicking nanozyme for colorimetric determination of histidine-tagged (His-tagged) proteins. The green fluorescent protein (GFP) was selected as a typical His-tagged protein. The specificity for GFP and the peroxidase-like activity for the selected substrate were obtained by immobilizing the complex on the porous microspheres. The modified microspheres were also evaluated as a group specific immobilized metal affinity chromatography (IMAC) sorbent for the purification of GFP from Escherichia coli extract. The peroxidase-like activity of the microspheres was inhibited by the GFP adsorbed onto the microspheres due to the interaction of His-tagged protein with the immobilized Cu(II) complex. Ortho-phenylenediamine is used as a substrate for the enzyme mimic. The photometric response (measured at 416 nm) is linear in the 9.0–92 μg·mL−1 GFP concentration range in E. coli lysate. The limit of detection is 6.9 μg·mL−1.

Access options
Buy single article
Instant access to the full article PDF.
US$ 39.95
Tax calculation will be finalised during checkout.
Subscribe to journal
Immediate online access to all issues from 2019. Subscription will auto renew annually.
US$ 119
Tax calculation will be finalised during checkout.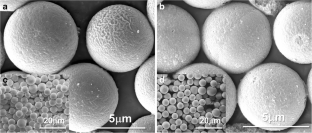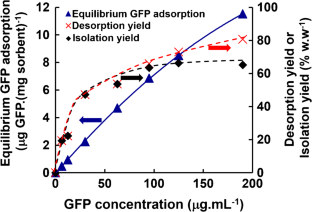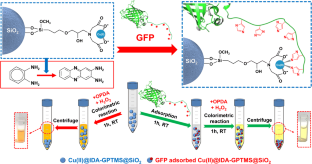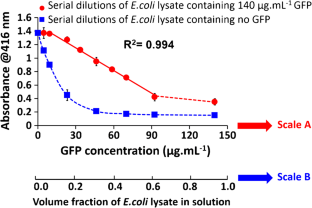 Acknowledgements
This research was supported by Hacettepe University Scientific Research Projects Coordination Unit under contract numbered as FBA-2019-17337. Special thanks are extended to Turkish Academy of Sciences (TUBA) for the research support provided to Dr. Ali Tuncel as a full-member. Council of Higher Education of Turkey is acknowledged for providing the CoHE-100/2000 Doctoral Scholarship to Dilek Şahinbaş.
Ethics declarations
Conflict of interest
There are no conflicts of interest to declare.
Additional information
Publisher's note
Springer Nature remains neutral with regard to jurisdictional claims in published maps and institutional affiliations.
Electronic supplementary material
About this article
Cite this article
Gökçal, B., Kip, Ç., Şahinbaş, D. et al. Silica microspheres functionalized with the iminodiacetic acid/copper(II) complex as a peroxidase mimic for use in metal affinity chromatography-based colorimetric determination of histidine-tagged proteins. Microchim Acta 187, 121 (2020). https://doi.org/10.1007/s00604-019-4087-0
Received:

Accepted:

Published:
Keywords
Protein assay

Nanozyme

Peroxidase-like activity

Hydrogen peroxide

Green fluorescent protein

SiO2

Adsorption

Fluoresence

Iminodiacetic acid

Metal chelate complex