Abstract
A two-dimensional zinc(II)-based metal-organic framework [Zn • (BA) • (BBI)] was synthesized from 1,2-benzenediacetic acid and 1,1′-(1,4-butanediyl) bis(imidazole) via a solvothermal reaction. The crystal exhibits good chemical stability in the pH range from 2 to 12, and strong fluorescence with excitation/emission maxima of 270/290 nm. The crystal is shown to by a viable fluorescent probe for the detection of ascorbic acid (AA) and the antibiotics chloramphenicol (CHL) and ceftriaxone (CRO). Fluorescence intensity of crystal dispersion is significantly quenched with increasing concentrations of AA/CHL/CRO. Quenching occurs even in the presence of other substances. The assay is fast (5 s) and has a low detection limit (1.6 ppb for AA, 12 ppb for CHL and 3.9 ppb for CRO). The crystal still has a good quenching effect on AA/CHL/CRO after washing and using for five times. The response of the probe is related to the interplay between the MOF and analytes via energy absorption competition.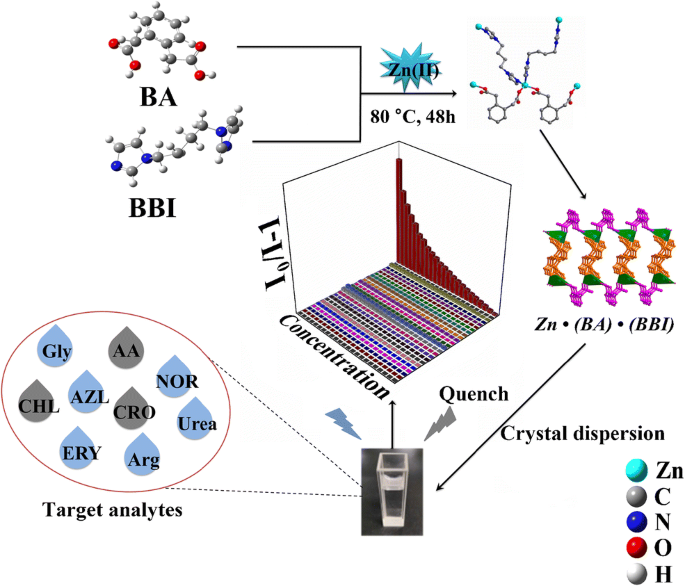 Access options
Buy single article
Instant access to the full article PDF.
US$ 39.95
Tax calculation will be finalised during checkout.
Subscribe to journal
Immediate online access to all issues from 2019. Subscription will auto renew annually.
US$ 119
Tax calculation will be finalised during checkout.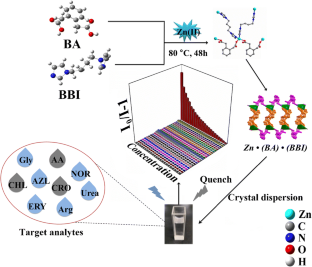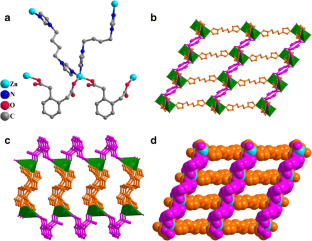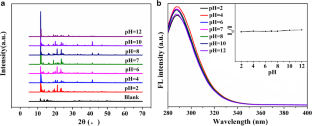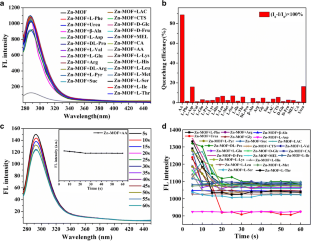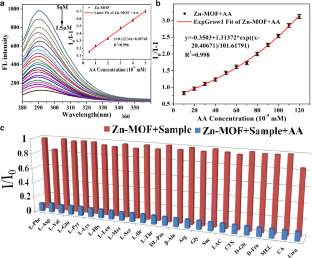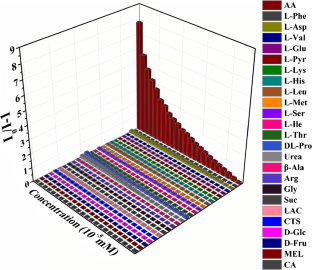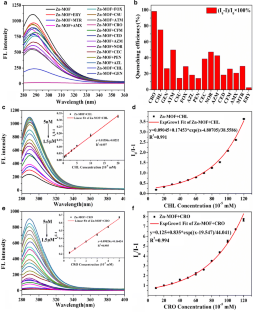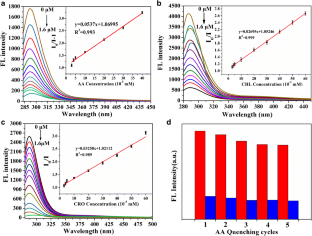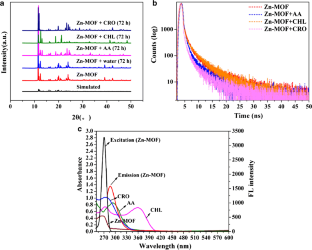 Acknowledgements
This work was supported by the National Natural Science Foundation of China (Grant No. 51771001, 21471001 and 21575001), independent research and development project of Anhui Province (201904a07020001).
Ethics declarations
Conflict of interest
There are no conflicts to declare.
Additional information
Publisher's note
Springer Nature remains neutral with regard to jurisdictional claims in published maps and institutional affiliations.
Electronic supplementary material
About this article
Cite this article
Liu, W., Qu, X., Zhu, C. et al. A two-dimensional zinc(II)-based metal-organic framework for fluorometric determination of ascorbic acid, chloramphenicol and ceftriaxone. Microchim Acta 187, 136 (2020). https://doi.org/10.1007/s00604-019-3979-3
Received:

Accepted:

Published:
Keywords
1,1′-(1,4-Butanediyl)bisimidazole

Zn • (BA) • (BBI)

Fluorescent probe

Quenching

Serum analysis