Abstract
The article describes how solar ultraviolet-A radiation can be used to digest samples as needed for voltammetric ultratrace determination of uranium(VI) in river water. We applied adsorptive stripping voltammetry (AdSV) using chloranilic acid as the complexing agent. Samples from the river Warnow in Rostock (Germany) were pretreated with either soft solar UV or wit artificial hard UV from a 30-W source emitting 254-nm light. Samples were irradiated for 12 h, and both methods yielded the same results. We were able to detect around 1 μg·L−1 of uranium(VI) in a sample of river water that also contained dissolved organic carbon at a higher mg·L−1 levels. No AdSV signal was obtained for U(VI) without any UV pre-treatment. Pseudo-polarographic experiments confirmed the dramatic effect of both digestion techniques the the AdSV response. The new method is recommended for use in mobile ultratrace voltammetry of heavy metals for most kinds of natural water samples including tap, spring, ground, sea, and river waters. The direct use of solar radiation for sample pre-treatment represents a sustainable technique for sample preparation that does not consume large quantities of chemicals or energy.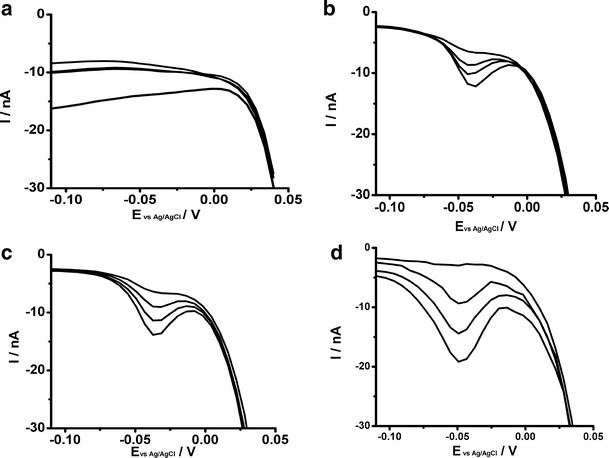 This is a preview of subscription content, log in to check access.
Access options
Buy single article
Instant access to the full article PDF.
US$ 39.95
Price includes VAT for USA
Subscribe to journal
Immediate online access to all issues from 2019. Subscription will auto renew annually.
US$ 199
This is the net price. Taxes to be calculated in checkout.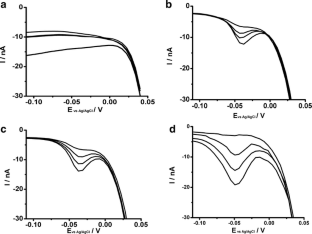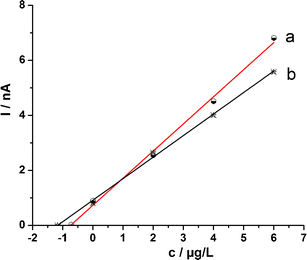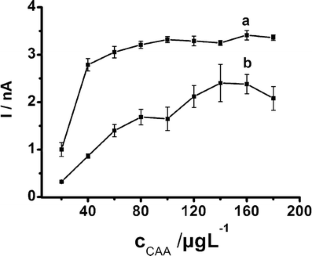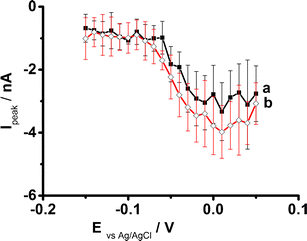 References
1.

Busby C, Schnug E (2008) Advanced biochemical and biophysical aspects of uranium contamination. In De Kok LJ, Schnug E (eds) Loads and fate of fertilizer derived uranium. Backhuys Publishers, Leiden, The Netherlands, ISBN/EAN 978-90-5782-193-6

2.

Zobel CR, Beer M (1961) Chemical studies on the interaction of DNA with Uranyl Salts. J Biophys Biochem Cytol 10:336–346

3.

Constantinescu DG, Hatieganu E (1974) Metachromasia through uranyl ions: a procedure for identifying the nucleic acids and the nucleotides. Anal Biochem 62:584–587

4.

Domingo JL (1995) Chemical toxicity of uranium. Toxicol Ecotoxicol News 2:74–78

5.

Zaire R, Notter M, Thiel E (1997) Unexpected rates of chromosome instabilities and alteration of hormone levels in Namibian uranium miners. Radiat Res 147:579–584

6.

Schroeder H, Heimers A, Frentzel Beyme R, Schott A, Hoffmann W (2003) Chromosome aberration analysis in peripheral lymphocytes of Gulf War and Balkans War veterans. Radiat Protect Dosim 103:211–219

7.

Lin RH, Wu LJ, Lee CH, Lin-Shiau SY (1993) Cytogenetic toxicity of uranyl nitrate in Chinese hamster ovary cells. Mutat Res 319:197–203

8.

Tasat DR, deRey BM (1987) Cytotoxic effect of uranium dioxide on rat alveolar macrophages. Environ Res 44:71–81

9.

Yazzie M, Gamble SL, Civitello ER, Stearns DM (2003) Uranyl acetate causes DNA single strand breaks in vitro in the presence of ascorbate (vitamin C). Chem Res Toxicol 16:524–530

10.

Miller AC, Stewart M, Brooks K, Shi L, Page N (2002) Depleted uranium-catalyzed oxidative DNA damage: absence of significant alpha particle decay. J Inorg Biochem 91:246–252

11.

Sander S, Henze G (1994) Adsorption voltammetric techniques for the determination of uranium(VI) with 2,5-dichloro-3,6-dihydroxy-l,4-benzoquinone as complex forming reagent. Fres J Anal Chem 349:654–658

12.

Sander S, Wagner W, Henze G (1995) Direct determination of uranium traces by adsorptive stripping voltammetry. Anal Chim Acta 305:154–158

13.

Wang J, Zadeii JM (1986) Trace determination of yttrium and some trace earths by adsorptive stripping voltammetry. Talanta 33:321–324

14.

Lam NK, Kalvoda R, Kopanica M (1983) Determination of uranium by adsorptive stripping voltammetry. Anal Chim Acta 154:79–86

15.

Van den Berg CMG, Huang ZQ (1984) Determination of Uranium(VI) in sea water by cathodic stripping voltammetry of complexes with Catechol. Anal Chim Acta 164:209–222

16.

Wang J, Setiadji R, Chen L, Lu J (1992) Automated system for on-line adsorptive stripping voltammetric monitoring of trace levels of uranium. Electroanalysis 4:161–165

17.

Wang J, Zadeii JM (1987) Adsorptive stripping voltammetric measurements of trace levels of uranium following chelation with mordant blue 9. Talanta 34:247–251

18.

Wang J, Setiadji R (1992) Selective determination of trace uranium by stripping voltammetry following adsorptive accumulation of cupferron complex. Anal Chim Acta 264:205–211

19.

Van den Berg CMG, Nimmo M (1987) Direct determination of uranium in water by cathodic stripping voltammetry. Anal Chem 59:924–928

20.

Elwerfalli J, Page J, van Loon G (1987) The voltammetric determination of trace U(VI) in seawater -adsorptive preconcentration of the 2-(5-bromo-2-pyridy1azo)-5-diethylaminophenol complex. Can J Chem 65:1139

21.

Bastos MBR, Moreira JC, Farias PAM (2000) Adsorptive stripping voltammetric behaviour of UO2(II) complexed with the Schiff base N, N0- ethylenebis(salicylidenimine) in aqueous 4-(2-hydroxyethyl)-1-piperazine ethanesulfonic acid medium. Anal Chim Acta 408:83–88

22.

Golimowski J, Golimowska K (1996) UV-photooxidation as pretreatment step in inorganic analysis of environmental samples. Anal Chim Acta 325:111–133

23.

Armstrong FAJ, Williams PM, Strickland JDH (1966) Photo-oxidation of organic matter in sea water by ultra-violet radiation, analytical and other applications. Nature 211:481–483

24.

Achterberg EP, Van den Berg CMG (1994) In-line ultraviolet-digestion of natural water samples for trace metal determination using an automated voltammetric system. Anal Chim Acta 291:213–232

25.

Sipos L, Golimowski J, Valenta P, Nurnberg HW (1979) New voltammetric procedure for the simultaneous determination of copper and mercury in environmental samples. Fres Z Anal Chem 298:1–8

26.

Golimowski J (1989) Trace analysis of iron in environmental water and snow samples from Poland. Anal Lett 22:481–492

27.

Woldemichael G, Tulu T, Flechsig GU (2011) Solar UV photooxidation as pretreatment for stripping voltammetric trace metal analysis in river water. Int J Electrochem 2011: article ID 481370, 7 pages

28.

Woldemichael G, Tulu T, Flechsig GU (2012) Application of solar UV radiation for pre-treatment of river water samples in the determination of nickel and cobalt ultratraces by adsorptive stripping voltammetry. Submitted to Int J Environm Anal Chem

29.

Sander S (1999) Simultaneous adsorptive stripping voltammetric determination of molybdenum(VI), uranium(VI), vanadium(V), and antimony(III). Anal Chim Acta 394:81–89

30.

Singhal RK, Joshi VM, Preetha J, Karpe R, Kumar A, Hegde AG (2007) Determination of ultra trace level of uranium in ground water of different geo-chemical environment by adsorptive stripping voltammetry. Water Air Soil Pollut 184:17–27

31.

Metrohm Application Bulletin No. 266/1, www.metrohm.com
Acknowledgments
The authors are grateful to the German Research Foundation (DFG, FL 384/7-1, Heisenberg Fellowship) and the German Academic Exchange Service (DAAD) for financial support.
About this article
Cite this article
Woldemichael, G., Tulu, T. & Flechsig, G. Solar UV-assisted sample preparation of river water for ultra-trace determination of uranium by adsorptive stripping voltammetry. Microchim Acta 179, 99–104 (2012). https://doi.org/10.1007/s00604-012-0869-3
Received:

Accepted:

Published:

Issue Date:
Keywords
Uranium

River water

Adsorptive stripping voltammetry (AdSV)

Chloranilic acid

UV digestion

Pseudopolarography