Abstract
Purpose
Doppler-guided transanal hemorrhoidal dearterialization and mucopexy (THD surgery) is a new approach for treating hemorrhoids. The early results of the procedure are presented and compared with those of hemorrhoidectomy using an ultrasonic scalpel (US surgery).
Methods
Thirty-six patients with grade III hemorrhoids underwent the THD surgery and were compared with a cohort of 30 patients with grade III or IV hemorrhoids who were assigned to US surgery in a previous randomized trial.
Results
The pain scores were significantly lower in the THD patients on days 6 and 7 after the operation. The number of analgesic tablets consumed during the first postoperative week in the THD patients was significantly lower than that in the US patients. The blood loss was significantly greater in the THD patients. The hospital stay and length of time until the first defecation after surgery were both significantly shorter in the THD patients. The postoperative complications were comparable between the two groups of patients.
Conclusion
The THD surgery was as effective as the US surgery for the treatment of hemorrhoids in the short term. THD surgery might be a preferred treatment because it is associated with a similar complication rate and short-term results, but results in lower postoperative pain and analgesic requirements compared with the US surgery.
Access options
Buy single article
Instant access to the full article PDF.
USD 39.95
Price excludes VAT (USA)
Tax calculation will be finalised during checkout.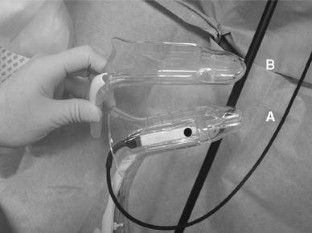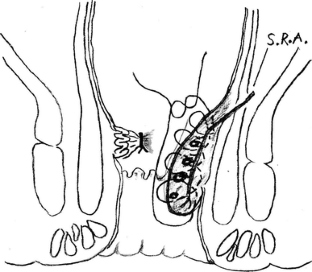 References
Tjandra JJ, Chan MK. Systematic review on the procedure for prolapse and hemorrhoids (stapled hemorrhoidopexy). Dis Colon Rectum. 2007;50:878–92.

Pescatori M, Gagliardi G. Postoperative complications after procedure for prolapsed hemorrhoids (PPH) and stapled transanal rectal resection (STARR) procedures. Tech Coloproctol. 2008;12:7–19.

Morinaga K, Hasuda K, Ikeda T. A novel therapy for internal hemorrhoids: ligation of the hemorrhoidal artery with a newly devised instrument (Moricorn) in conjunction with a Doppler flowmeter. Am J Gastroenterol. 1995;90:610–3.

Sohn N, Aronoff JS, Cohen FS, Weinstein MA. Transanal hemorrhoidal dearterialization is an alternative to operative hemorrhoidectomy. Am J Surg. 2001;182:515–9.

Dal Monte PP, Tagariello C, Sarago M, Giordano P, Shafi A, Cudazzo E, et al. Transanal haemorrhoidal dearterialisation: nonexcisional surgery for the treatment of haemorrhoidal disease. Tech Coloproctol. 2007;11:333–8.

Ratto C, Donisi L, Parello A, Litta F, Doglietto GB. Evaluation of transanal hemorrhoidal dearterialization as a minimally invasive therapeutic approach to hemorrhoids. Dis Colon Rectum. 2010;53:803–11.

Infantino A, Altomare DF, Bottini C, Bonanno M, Mancini S. THD group of the SICCR (Italian Society of Colorectal Surgery), et al. Prospective randomized multicentre study comparing stapler haemorrhoidopexy with Doppler-guided transanal haemorrhoid dearterialization for third-degree haemorrhoids. Colorectal Dis. 2012;14:205–11.

Giordano P, Nastro P, Davies A, Gravante G. Prospective evaluation of stapled haemorrhoidopexy versus transanal haemorrhoidal dearterialisation for stage II and III haemorrhoids: three-year outcomes. Tech Coloproctol. 2011;15:67–73.

Faucheron JL, Poncet G, Voirin D, Badic B, Gangner Y. Doppler-guided hemorrhoidal artery ligation and rectoanal repair (HAL-RAR) for the treatment of grade IV hemorrhoids: long-term results in 100 consecutive patients. Dis Colon Rectum. 2011;54:226–31.

Wilkerson PM, Strbac M, Reece-Smith H, Middleton SB. Doppler-guided haemorrhoidal artery ligation: long-term outcome and patient satisfaction. Colorectal Dis. 2009;11:394–400.

Festen S, van Hoogstraten MJ, van Geloven AA, Gerhards MF. Treatment of grade III and IV haemorrhoidal disease with PPH or THD. A randomized trial on postoperative complications and short-term results. Int J Colorectal Dis. 2009;24:1401–5.

Bursics A, Morvay K, Kupcsulik P, Flautner L. Comparison of early and 1-year follow-up results of conventional hemorrhoidectomy and hemorrhoid artery ligation: a randomized study. Int J Colorectal Dis. 2004;19:176–80.

Khafagy W, El Nakeeb A, Fouda E, Omar W, Elhak NG, Farid M, et al. Conventional haemorrhoidectomy, stapled haemorrhoidectomy, Doppler guided haemorrhoidectomy artery ligation; post operative pain and anorectal manometric assessment. Hepatogastroenterology. 2009;56:1010–5.

Tsunoda A, Sada H, Sugimoto T, Kano N, Kawana M, Sasaki T, et al. Randomized controlled trial of bipolar diathermy vs ultrasonic scalpel for closed hemorrhoidectomy. World J Gastrointest Surg. 2011;3:147–52.

Armstrong DN, Ambroze WL, Schertzer ME, Orangio GR. Harmonic Scalpel vs. electrocautery hemorrhoidectomy: a prospective evaluation. Dis Colon Rectum. 2001;44:558–64.

Ratto C, Giordano P, Donisi L, Parello A, Litta F, Doglietto GB. Transanal haemorrhoidal dearterialization (THD) for selected fourth-degree haemorrhoids. Tech Coloproctol. 2011;15:191–7.

Thomson WH. The nature and cause of haemorrhoids. Proc R Soc Med. 1975;68:574–5.

Lestar B, Penninckx F, Kerremans R. The composition of anal basal pressure. An in vivo and in vitro study in man. Int J Colorectal Dis. 1989;4:118–22.

Scheyer M, Antonietti E, Rollinger G, Mall H, Arnold S. Doppler-guided hemorrhoidal artery ligation. Am J Surg. 2006;191:89–93.

McCarus SD. Physiologic mechanism of the ultrasonically activated scalpel. J Am Assoc Gynecol Laparosc. 1996;3:601–8.

Giordano P, Overton J, Madeddu F, Zaman S, Gravante G. Transanal hemorrhoidal dearterialization: a systematic review. Dis Colon Rectum. 2009;52:1665–71.
Acknowledgments
The authors thank Ms. Mariko Kawana and Ms. Yuka Kobori (pharmacists) for evaluating the pain score and analgesic requirements, and Dr. Yuko Tsunoda for providing assistance with the statistical analyses.
Conflict of interest
Akira Tsunoda and his co-authors have no conflict of interest to declare.
About this article
Cite this article
Tsunoda, A., Kiyasu, Y., Fujii, W. et al. Comparison of the early results of transanal hemorrhoidal dearterialization and hemorrhoidectomy using an ultrasonic scalpel. Surg Today 45, 175–180 (2015). https://doi.org/10.1007/s00595-014-0885-5
Received:

Accepted:

Published:

Issue Date:

DOI: https://doi.org/10.1007/s00595-014-0885-5
Keywords