Abstract
Aims
Type 2 diabetes (T2D) is a metabolic disorder requiring intensive self-care to maintain optimal glycemic control. Sleep disturbance is common in T2D patients and likely impairs glycemic control. Our aim was to examine the relationship between sleep disturbance and self-care in adults with T2D.
Methods
This study used a correlational design. Sixty-four adults with T2D were recruited. Validated instruments were used to measure self-care, subjective sleep disturbance, and covariates (e.g., diabetes distress, self-efficacy, fatigue, and daytime sleepiness). Over an 8-day period, the ActiGraph-wGT3X was used to measure objective sleep outcomes (e.g., total sleep time and number of awakenings). Bivariate correlation and multiple linear regression analyses were conducted.
Results
The mean age of the participants was 60.6 (SD 6.8) years (range 50–78), and 51.6% were women. Controlling for covariates, subjective sleep disturbance (β = − 0.26), diabetes distress (β = − 0.39), and daytime sleepiness (β = − 0.21) were strong predictors of diabetes self-care (R2 = 0.51, p < 0.001). When objective sleep parameters were used, the number of awakenings (β = − 0.23) also predicted self-care along with diabetes distress, fatigue, and daytime sleepiness (R2 = 0.57, p < 0.001).
Conclusions
Subjective sleep disturbance and frequent nocturnal awakenings are associated with worse diabetes self-care in adults with T2D. Healthcare providers are recommended to include comprehensive sleep assessment at every clinical visit. Diabetes educators may consider including sleep-related education in their diabetes self-management classes and/or counseling sessions.
This is a preview of subscription content, log in to check access.
Access options
Buy single article
Instant access to the full article PDF.
US$ 39.95
Price includes VAT for USA
Subscribe to journal
Immediate online access to all issues from 2019. Subscription will auto renew annually.
US$ 99
This is the net price. Taxes to be calculated in checkout.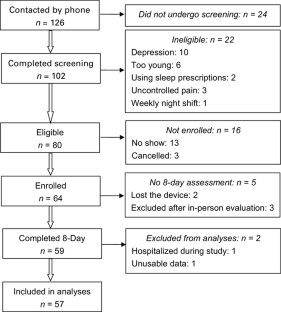 References
1.

Weinger K, Butler HA, Welch GW, La Greca AM (2005) Measuring diabetes self-care. Diabetes Care 28(6):1346–1352

2.

American Diabetes Association (2015) Standards of medical care in diabetes—2015 abridged for primary care providers. Clin Diabetes 33 (2):97

3.

Zhuo X, Zhang P, Hoerger TJ (2013) Lifetime direct medical costs of treating type 2 diabetes and diabetic complications. Am J Prev Med 45(3):253–261

4.

Beverly EA, Ritholz MD, Shepherd C, Weinger K (2016) The psychosocial challenges and care of older adults with diabetes:"can't do what I used to do; can't be who I once was". Curr Diab Rep 16(6):48

5.

Gupta S, Wang Z (2016) Predictors of sleep disorders among patients with type 2 diabetes mellitus. Clin Res Rev 10(4):213–220

6.

Nefs G, Donga E, van Someren E et al (2015) Subjective sleep impairment in adults with type 1 or type 2 diabetes: results from diabetes MILES—The Netherlands. Diabetes Res Clin Pract 109(3):466–475

7.

Ancoli-Israel S (2009) Sleep and its disorders in aging populations. Sleep Med 10:S7–S11

8.

Lee SWH, Ng KY, Chin WK (2017) The impact of sleep amount and sleep quality on glycemic control in type 2 diabetes: a systematic review and meta-analysis. Sleep Med Rev 31:91–101

9.

Chasens ER, Korytkowski M, Sereika SM, Burke LE (2013) Effect of poor sleep quality and excessive daytime sleepiness on factors associated with diabetes self-management. Diabetes Educ 39(1):74–82

10.

Lee Y, Shin S, Wang R, Lin K, Lee Y, Wang Y (2016) Pathways of empowerment perceptions, health literacy, self-efficacy, and self-care behaviors to glycemic control in patients with type 2 diabetes mellitus. Patient Educ Couns 99(2):287–294

11.

Pintaudi B, Lucisano G, Gentile S, Bulotta A, Skovlund SE, Vespasiani G, Rossi MC, Nicolucci A, BENCH-D Study Group (2015) Correlates of diabetes-related distress in type 2 diabetes: findings from the benchmarking network for clinical and humanistic outcomes in diabetes (BENCH-D) study. J Psychosom Res 79(5):348–354

12.

Kirk JK, Arcury TA, Ip E, Bell RA, Saldana S, Nguyen HT, Quandt SA (2015) Diabetes symptoms and self-management behaviors in rural older adults. Diabetes Res Clin Pract 107(1):54–60

13.

Shen J, Barbera J, Shapiro CM (2006) Distinguishing sleepiness and fatigue: focus on definition and measurement. Sleep Med Rev 10(1):63–76

14.

Kontopantelis E, Springate D, Parisi R, Reeves D (2016) Simulation-based power calculations for mixed effects modelling: Ipdpower in Stata. J Stat Softw 74(12):1–25

15.

Bode BW, Irvin BR, Pierce JA, Allen M, Clark AL (2007) Advances in hemoglobin A1c point of care technology. J Diabetes Sci Technol 1(3):405–411

16.

Schmitt A, Gahr A, Hermanns N, Kulzer B, Huber J, Haak T (2013) The Diabetes Self-Management Questionnaire (DSMQ): development and evaluation of an instrument to assess diabetes self-care activities associated with glycaemic control. Health Qual Life Outcomes 11(1):138–151

17.

Buysse DJ, Reynolds CF III, Monk TH, Hoch CC, Yeager AL, Kupfer DJ (1991) Quantification of subjective sleep quality in healthy elderly men and women using the Pittsburgh Sleep Quality Index (PSQI). Sleep 14(4):331–338

18.

Sadeh A (2011) The role and validity of actigraphy in sleep medicine: an update. Sleep Med Rev 15(4):259–267

19.

Rosenberger ME, Buman MP, Haskell WL, McConnell MV, Carstensen LL (2016) Twenty-four hours of sleep, sedentary behavior, and physical activity with nine wearable devices. Med Sci Sports Exerc 48(3):457–465

20.

Cellini N, McDevitt EA, Mednick SC, Buman MP (2016) Free-living cross-comparison of two wearable monitors for sleep and physical activity in healthy young adults. Physiol Behav 157:79–86

21.

Slater JA, Botsis T, Walsh J, King S, Straker LM, Eastwood PR (2015) Assessing sleep using hip and wrist actigraphy. Sleep Biol Rhythms 13(2):172–180

22.

Cole RJ, Kripke DF, Gruen W, Mullaney DJ, Gillin JC (1992) Automatic sleep/wake identification from wrist activity. Sleep 15(5):461–469

23.

Ancoli-Israel S, Martin JL, Blackwell T, Buenaver LF, Liu L, Meltzer LJ, Sadeh A, Spira AP, Taylor DJ (2015) The SBSM guide to actigraphy monitoring: clinical and research applications. Behav Sleep Med 13(sup1):S4–S38

24.

Anderson RM, Fitzgerald JT, Gruppen LD, Funnell MM, Oh MS (2003) The diabetes empowerment scale-short form (DES-SF). Diabetes Care 26(5):1641–1642

25.

Polonsky WH, Fisher L, Earles J, Dudl RJ, Lees J, Mullan J, Jackson RA (2005) Assessing psychosocial distress in diabetes development of the diabetes distress scale. Diabetes Care 28(3):626–631

26.

Arbuckle RA, Humphrey L, Vardeva K, Arondekar B, Danten-Viala MSc M, Scott JA, Snoek FJ (2009) Psychometric evaluation of the diabetes symptom checklist-revised (DSC-R)—A measure of symptom distress. Value Health 12(8):1168–1175

27.

Johns MW (1991) A new method for measuring daytime sleepiness: the Epworth Sleepiness Scale. Sleep 14(6):540–545

28.

Harris PA, Taylor R, Thielke R, Payne J, Gonzalez N, Conde JG (2009) Research electronic data capture (REDCap)—a metadata-driven methodology and workflow process for providing translational research informatics support. J Biomed Inform 42(2):377–381

29.

American Diabetes Association (2017) Standards of medical care in diabetes: glycemic targets. Diabetes Care 40 (Suppl. 1):S48–S56

30.

Pandit AU, Bailey SC, Curtis LM, Seligman HK, Davis TC, Parker RM, Schillinger D, DeWalt D, Fleming D, Mohr DC (2014) Disease-related distress, self-care and clinical outcomes among low-income patients with diabetes. J Epidemiol Community Health 68(6):557–564

31.

Chasens ER, Olshansky E (2008) Daytime sleepiness, diabetes, and psychological well-being. Issues Ment Health Nurs 29(10):1134–1150

32.

Riegel B, Weaver TE (2009) Poor sleep and impaired self-care: towards a comprehensive model linking sleep, cognition, and heart failure outcomes. Eur J Cardiovasc Nurs 8(5):337–344

33.

Redeker NS (2008) Sleep disturbance in people with heart failure: implications for self-care. J Cardiovasc Nurs 23(3):231–238

34.

Libman E, Fichten C, Creti L, Conrod K, Tran D, Grad R, Jorgensen M, Amsel R, Rizzo D, Baltzan M (2016) Refreshing sleep and sleep continuity determine perceived sleep quality. Sleep Disord 2016:1–10

35.

Ohayon MM (2010) Nocturnal awakenings and difficulty resuming sleep: their burden in the European general population. J Psychosom Res 69(6):565–571

36.

Crowley K (2011) Sleep and sleep disorders in older adults. Neuropsychol Rev 21(1):41–53

37.

Short MA, Banks S (2014) The functional impact of sleep deprivation, sleep restriction, and sleep fragmentation. In: Bianchi MT (ed) Sleep deprivation and disease: effects on the body, brain and behavior. Springer, New York, pp 13–26

38.

Hursel R, Rutters F, Gonnissen HKJ, Martens EAP, Westerterp-Plantenga MS (2011) Effects of sleep fragmentation in healthy men on energy expenditure, substrate oxidation, physical activity, and exhaustion measured over 48 h in a respiratory chamber. Am J Clin Nutr 94(3):804–808

39.

Stepanski EJ (2002) The effect of sleep fragmentation on daytime function. Sleep 25(3):268–276

40.

Reutrakul S, Van Cauter E (2014) Interactions between sleep, circadian function, and glucose metabolism: implications for risk and severity of diabetes. Ann N Y Acad Sci 1311(1):151–173

41.

Martins RC, Andersen ML, Tufik S (2008) The reciprocal interaction between sleep and type 2 diabetes mellitus: facts and perspectives. Braz J Med Biol Res 41(3):180–187

42.

Larcher S, Benhamou P-Y, Pépin J-L, Borel A-L (2015) Sleep habits and diabetes. Diabetes Metab 41(4):263–271

43.

Grandner MA, Seixas A, Shetty S, Shenoy S (2016) Sleep duration and diabetes risk: Population trends and potential mechanisms. Curr Diab Rep 16(11):106

44.

American Diabetes Association (2018) Standards of medical care in diabetes: comprehensive medical evaluation and assessment of comorbidities. Diabetes Care 41 (Suppl. 1):S28–S37
Acknowledgements
This research was supported by the Midwest Roybal Center for Health Promotion and Translation from the National Institute on Aging (Grant# P30AG022849). This research was also supported by the Institute for Health Research and Policy Grant support [Center for Clinical and Translational Science (CCTS) UL1RR029879], the Chancellor's Graduate Research Award, and the Provost Award for Graduate Research of the University of Illinois at Chicago. This research was also supported by the National Institutes of Health/National Institute for Nursing Research and Department of Veterans Affairs, Research Career Scientist Award (EC) [K99 R00 NR012219 (CF)].
Funding
The funding source had no role in the design, data collection, analysis or interpretation of the study or in the decision to submit the manuscript for publication. We thank all participants for participating in this research.
Ethics declarations
Conflict of interest
The authors declare that they have no conflict of interest.
Ethical approval
All procedures performed in this study were in accordance with the ethical standards of the institutional and/or national research committee and with the 1964 Helsinki Declaration and its later amendments or comparable ethical standards.
Informed consent
Informed consent was obtained from all individual participants included in the study.
Additional information
Managed by Massimo Federici.
About this article
Cite this article
Zhu, B., Quinn, L., Kapella, M.C. et al. Relationship between sleep disturbance and self-care in adults with type 2 diabetes. Acta Diabetol 55, 963–970 (2018). https://doi.org/10.1007/s00592-018-1181-4
Received:

Accepted:

Published:

Issue Date:
Keywords
Actigraphy

Nocturnal awakening

Self-care

Sleep

Symptom

Type 2 diabetes