Abstract
Vinegar is a traditional remedy for ailments including diabetes. This study was conducted to investigate the beneficial effects of vinegar in streptozotocin (STZ)-induced diabetic rats. STZ-induced diabetic rats were orally administered with white rice vinegar (WRV, 2 ml/kg body weight per day, n = 6) or with an equal volume of drinking water (n = 6) for 1 month. Fasting and random blood glucose was measured from tail vein samples. Body weight, 24-h food and water intake were monitored 1 week and 1 month after STZ injection. Fasting serum insulin concentrations were assayed using ELISA. Pancreatic beta- and alpha-cell proportions were measured using immunofluorescence microscopy. Periodic acid Schiff staining was performed to access glycogen contents and histological changes in liver tissues. Compared with control animals, the WRV-treated rats had less weight loss, lower fasting and random blood glucose, higher fasting serum insulin and higher beta-cell proportion. The WRV treatment also improved fatty changes and glycogen storages in the liver of STZ rats. Oral intake of WRV improved fasting hyperglycemia and body weight loss through attenuating insulin deficiency, pancreatic beta-cell deficit, and hepatic glycogen depletion and fatty changes in STZ-induced diabetic rats.
Access options
Buy single article
Instant access to the full article PDF.
US$ 39.95
Tax calculation will be finalised during checkout.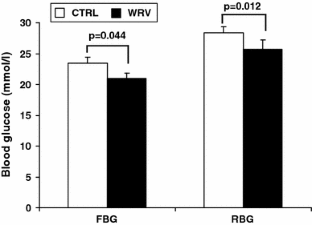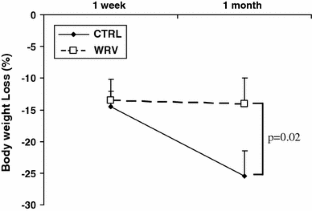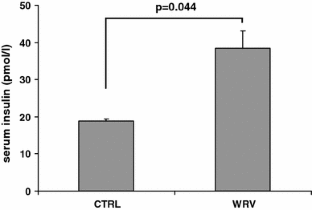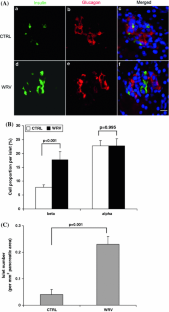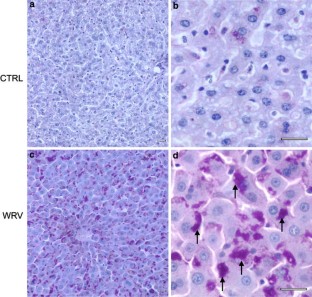 References
1.

Johnston CS, Gaas CA (2006) Vinegar: medicinal uses and antiglycemic effect. Clin Nutr Obes 8:61–69

2.

O'Keefe JH, Gheewala NM, O'Keefe JO (2008) Dietary strategies for improving post-prandial glucose, lipids, inflammation, and cardiovascular health. J Am Coll Cardiol 51:249–255

3.

Ebihara K, Nakajima A (1988) Effect of acetic acid and vinegar on blood glucose and insulin responses to orally administered sucrose and starch. Agric Biol Chem 52:1311–1312

4.

Ostman E, Granfeldt Y, Persson L, Bjorck I (2005) Vinegar supplementation lowers glucose and insulin responses and increases satiety after a bread meal in healthy subjects. Eur J Clin Nutr 59:983–988

5.

Johnston CS, Kim CM, Buller AJ (2004) Vinegar improves insulin sensitivity to a high-carbohydrate meal in subjects with insulin resistance or type 2 diabetes. Diabetes Care 27:281–282

6.

Johnston CS, Buller AJ (2005) Vinegar and peanut products as complementary foods to reduce postprandial glycemia. J Am Diet Assoc 105:1939–1942

7.

Fushimi T, Tayama K, Fukaya M et al (2001) Acetic acid feeding enhances glycogen repletion in liver and skeletal muscle of rats. J Nutr 131:1973–1977

8.

Noel Kim, Stankovic M, Cushman T, Goldstein I, Munarriz R, Traish A (2006) Streptozotocin-induced diabetes in the rat is associated with changes in vaginal hemodynamics, morphology and biochemical markers. BMC Physiol 6:4

9.

Lefkowitch J (2006) Special stains in diagnostic liver pathology. Semin Diagn Pathol 23:190–198

10.

Schaart G, Hesselink RP, Keizer HA et al (2004) A modified PAS stain combined with immunofluorescence for quantitative analyses of glycogen in muscle sections. Histochem Cell Biol 122:161–169

11.

Johnston CS, White AM, Kent SM (2009) Preliminary evidence that regular vinegar ingestion favorably influences hemoglobin A1c values in individuals with type 2 diabetes mellitus. Diabetes Res Clin Pract 84:e15–e17

12.

Shishehbor F, Mansoori A, Sarkaki A, Jalali M, Latifi S (2008) Apple cider vinegar attenuates lipid profile in normal and diabetic rats. Pak J Bio Sci 11:2634–2638

13.

Ichikawa M, Ohta M, Kanai S et al (2003) Bitter melon malt vinegar increases daily energy turnover in rats. J Nutr Sci Vitaminol 49:428–433

14.

Liljeberg H, Björck I (1998) Delayed gastric emptying rate may explain improved glycaemia in healthy subjects to a starchy meal with added vinegar. Eur J Clin Nutr 52:368–371

15.

Ogawa N, Satsu H, Watanabe H et al (2000) Acetic acid suppresses the increase in disaccharidase activity that occurs during culture of Caco-2 cells. J Nutr 130:507–513

16.

White AM, Johnston CS (2007) Vinegar ingestion at bedtime moderates waking glucose concentrations in adults with well-controlled type 2 diabetes. Diabetes Care 30:2814–2815

17.

Schnedl WJ, Ferber S, Johnson JH, Newgard CB (1994) STZ transport and cytotoxicity. Specific enhancement in GLUT2-expressing cells. Diabetes 43:1326–1333

18.

Brentjens R, Saltz L (2001) Islet cell tumors of the pancreas: the medical oncologist's perspective. Surg Clin North Am 81:527–542

19.

Hwang SL, Liu IM, Tzeng TF, Cheng JT (2005) Activation of imidazoline receptors in adrenal gland to lower plasma glucose in streptozotocin-induced diabetic rats. Diabetologia 48:767–775

20.

Poitout V, Robertson RP (2008) Glucolipotoxicity: fuel excess and {beta}-cell dysfunction. Endocr Rev 29:351–366

21.

Barnes B, Zierath J (2005) Role of AMP–activated protein kinase in the control of glucose homeostasis. Curr Mol Med 5:341–348

22.

Sakakibara S, Yamauchi T, Oshima Y, Tsukamoto Y, Kadowaki T (2006) Acetic acid activates hepatic AMPK and reduces hyperglycemia in diabetic KK-A(y) mice. Biochem Biophys Res Commun 344:597–604
About this article
Cite this article
Gu, X., Zhao, HL., Sui, Y. et al. White rice vinegar improves pancreatic beta-cell function and fatty liver in streptozotocin-induced diabetic rats. Acta Diabetol 49, 185–191 (2012). https://doi.org/10.1007/s00592-010-0184-6
Received:

Accepted:

Published:

Issue Date:
Keywords
Diabetes

Vinegar

Insulin deficiency

Streptozotocin