Abstract
Background
Outcomes of the current management of posterior cruciate ligament (PCL) rupture are still unsatisfactory. Recent literature demonstrated the efficacy of the paracrine action of mesenchymal stem cells (MSC) in ligament rupture healing. This study aimed to evaluate the outcome of arthroscopic administration of allogeneic umbilical cord-derived MSC (UC-MSC) conditioned medium (secretome) for the treatment of PCL rupture.
Patients and methods
This is a prospective study including 12 individuals with PCL rupture grade 1 or 2 who were performed arthroscopy and secretome administrations. The functional and radiologic outcome of the knee was examined one year following intervention.
Results
Preoperatively, posterior drawer test revealed three cases of grade 2+ and nine cases of grade 1+, whereas the final follow-up revealed two cases of grade 2+ and ten cases of grade 1+ PCL rupture. At final follow-up, the mean scores for the IKDC, modified Cincinnati, and Lysholm were 90.58 ± 4.30, 90.90 ± 2.15, and 89.42 ± 3.16, respectively. The means of the serial hop tests were 90.33, 94.16, 93.66, and 95.33 for single, triple, crossover, and time hop tests, respectively. Five patients were able to resume competitive sport after an average of 25.8 weeks (25–38). The final MRI analysis revealed that six knees (50%) regained PCL continuity with low signal intensity, five knees (41.6%) returned near-normal PCL continuity, and one knee (8.3%) regained PCL continuity but with deformed outlines.
Conclusions
Short-term follow-up indicated that the secretome generated from allogenic UC-MSC produces excellent functional and radiographic results in grade I-II PCL rupture.
Access options
Buy single article
Instant access to the full article PDF.
USD 39.95
Price excludes VAT (USA)
Tax calculation will be finalised during checkout.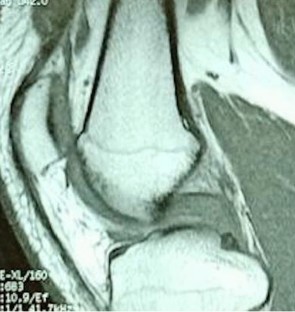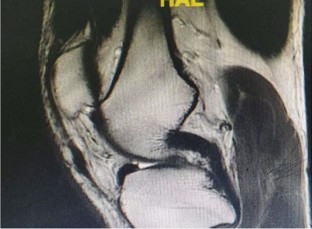 References
Rhatomy S, Utomo DN, Suroto H, Mahyudin F (2020) Knee laxity or loss of knee range of motion after PCL reconstruction: a systematic review and meta-analysis. Ann Appl Sport Sci 8(2):1–24

Sun Y, Chen W, Hao Y, Gu X, Liu X, Cai J et al (2019) stem cell-conditioned medium promotes graft remodeling of midsubstance and intratunnel incorporation after anterior cruciate ligament reconstruction in a rat model. Am J Sports Med 47(10):2327–2337

Dilogo IH, Fiolin J (2019) Role of mesenchymal stem cell-conditioned medium (MSC-CM) in the bone regeneration : a systematic review from 2007–2018. Annu Res Rev Biol 31(2):1–16

Rhatomy S, Prasetyo TE, Setyawan R, Soekarno NR, Romaniyanto FNU, Sedjati AP et al (2020) Prospect of stem cells conditioned medium (secretome) in ligament and tendon healing: a systematic review. Stem Cells Transl Med 9(8):895–902

Pawitan JA (2014) Prospect of Stem Cell Conditioned Medium in. Biomed Res Int 2014:1–14

Dilogo IH, Aditianingsih D, Sugiarto A, Burhan E, Damayanti T, Sitompul PA et al (2021) Umbilical cord mesenchymal stromal cells as critical COVID-19 adjuvant therapy: a randomized controlled trial. Stem Cells Transl Med 10(9):1279–1287

Dilogo IH, Canintika AF, Hanitya AL, Pawitan JA, Liem IK, Pandelaki J (2020) Umbilical cord-derived mesenchymal stem cells for treating osteoarthritis of the knee: a single-arm, open-label study. Eur J Orthop Surg Traumatol 30(5):799–807. https://doi.org/10.1007/s00590-020-02630-5

Grover JS, Bassett LW, Gross ML, Seeger LLFG (1990) Posterior cruciate ligament: MR imaging. Radiology 174(2):527–530

Hevesi M, LaPrade M, Saris DBF, Krych AJ (2019) Stem cell treatment for ligament repair and reconstruction. Curr Rev Musculoskelet Med 12:446–450

Jacobi M, Reischl N, Wahl P, Gautier E, Jakob RP (2010) Acute isolated injury of the posterior cruciate ligament treated by a dynamic anterior drawer brace: a preliminary report. J Bone Jt Surg Ser B 92(10):1381–1384

Wang CJ, Chen HS, Huang TW (2003) Outcome of arthroscopic single bundle reconstruction for complete posterior cruciate ligament tear. Injury 34(10):747–751

Chahla J, von Bormann R, Engebretsen L, LaPrade RF (2016) Anatomic posterior cruciate ligament reconstruction: state of the Art. J ISAKOS 1(5):292–302

Wang D, Graziano J, Williams RJ, Jones KJ (2018) Nonoperative treatment of PCL injuries: goals of rehabilitation and the natural history of conservative care. Curr Rev Musculoskelet Med 11(2):290–297

Agolley D, Gabr A, Benjamin-Laing H, Haddad FS (2017) Successful return to sports in athletes following non-operative management of acute isolated posterior cruciate ligament injuries medium-term follow-up. Bone Jt J 99B(6):774–778

Ahn JH, Lee SH, Choi SH, Wang JH, Jang SW (2011) Evaluation of clinical and magnetic resonance imaging results after treatment with casting and bracing for the acutely injured posterior cruciate ligament. Arthrosc J Arthrosc Relat Surg 27(12):1679–1687. https://doi.org/10.1016/j.arthro.2011.06.030

Shelbourne KD, Clark M, Gray T (2013) Minimum 10-year follow-up of patients after an acute, isolated posterior cruciate ligament injury treated nonoperatively. Am J Sports Med 41(7):1526–1533

Rhatomy S, Abadi MBT, Setyawan R, Asikin AIZ, Soekarno NR, Imelda LG et al (2021) Posterior cruciate ligament reconstruction with peroneus longus tendon versus hamstring tendon: a comparison of functional outcome and donor site morbidity. Knee Surg Sport Traumatol Arthrosc 29(4):1045–1051. https://doi.org/10.1007/s00167-020-06077-3

Mariani PP, Adriani E, Santori N, Maresca G (1997) Arthroscopic posterior cruciate ligament reconstruction with bone-tendon-bone patellar graft. Knee Surg Sport Traumatol Arthrosc 5(4):239–244

Yoon KH, Bae DK, Song SJ, Lim CT (2005) Arthroscopic double-bundle augmentation of posterior cruciate ligament using split Achilles allograft. Arthrosc J Arthrosc Relat Surg 21(12):1436–1442

Shon OJ, Lee DC, Park CH, Kim WH, Jung KA (2010) A comparison of arthroscopically assisted single and double bundle tibial inlay reconstruction for isolated posterior cruciate ligament injury. Clin Orthop Surg 2(2):76–84

Kim SJ, Shin SJ, Kim HK, Jahng JS, Kim HS (2000) Comparison of 1- and 2-incision posterior cruciate ligament reconstructions. Arthroscopy 16(3):268–278

Devitt BM, Dissanayake R, Clair J, Napier RJ, Porter TJ, Feller JA et al (2018) Isolated posterior cruciate reconstruction results in improved functional outcome but low rates of return to preinjury level of sport: a systematic review and meta-analysis. Orthop J Sport Med 6(10):1–12
Acknowledgements
We would like to express our gratitude to the staff of Klinik Bahasa FKKMK UGM for their assistance in preparing this manuscript.
Ethics declarations
Ethical approval
This study had been reviewed by our institutional review board and received ethical clearance number KE-1113/EC/2019.
Conflict of interest
The authors declare that they have no competing interests.
Additional information
Publisher's Note
Springer Nature remains neutral with regard to jurisdictional claims in published maps and institutional affiliations.
About this article
Cite this article
Rhatomy, S., Pawitan, J.A., Kurniawati, T. et al. Allogeneic umbilical cord mesenchymal stem cell conditioned medium (secretome) for treating posterior cruciate ligament rupture: a prospective single-arm study. Eur J Orthop Surg Traumatol 33, 669–675 (2023). https://doi.org/10.1007/s00590-022-03278-z
Received:

Accepted:

Published:

Issue Date:

DOI: https://doi.org/10.1007/s00590-022-03278-z
Keywords