Abstract
Pycnodysostosis or Maroteaux–Lamy syndrome is a genotypic bone disorder, with autosomal recessive inheritance, individualized by Lamy and Maroteaux in 1962. It is characterized by diffuse condensation of the skeleton with thickening of the cortex and narrowing of the medullary cavity. This condensation is reminiscent of the one observed in Albers-Schönberg disease, which differs essentially in dysmorphism of the skull (no closure of fontanelles, gaping sutures, hypoplasia of the lower jaw with open mandibular angle) and extremities (hypoplasia or osteolysis of the phalanges). The patients have a short stature, short hands and feet, and malformed nails. The first scientifically correct diagnosis was made by Dr. G. Séjournet who, under the guidance of his teacher Professor J.-A. Lièvre, performed extensive research and diagnosed Henri de Toulouse-Lautrec with achondroplasia-related dwarfism. This article describes pycnodysostosis and reports the life of the painter Henri de Toulouse-Lautrec who died from the disease.
Access options
Buy single article
Instant access to the full article PDF.
US$ 39.95
Tax calculation will be finalised during checkout.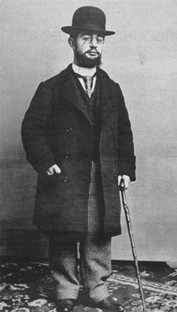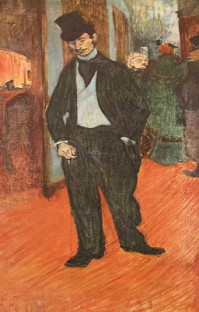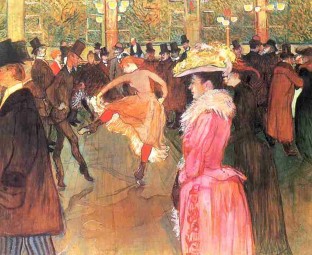 References
1.

Vigy M (1992) Pour Henri de Toulouse-Lautrec, un diagnostic post-mortem. Le Figaro, 22 Février

2.

Sejournet G (1955) La maladie de Toulouse-Lautrec. La Presse Médicale 6:1865–1867

3.

Denvir B (1999) Toulouse-Lautrec. Éd. Thames & Hudson, Paris

4.

De Celeyran MT (1990) Notre oncle Lautrec. Nicole Tapié de Céleyran. Ed. Le Bosc-Camjac-Naucelle

5.

Minot C (2000) La mort de Toulouse-Lautrec. Point de Vue, No 2720, 6–12 September

6.

Prat V (2001) Toulouse-Lautrec. Le Figaro Magazine, 21-28 Avril

7.

Manuila A, Manuila L, Lambert H (1972) Pycnodysostose. In: Masson & Cie (eds) Dictionnaire français de médecine et de biologie en quatre volumes. Masson, Paris, p 461

8.

Lazorthes G (2001) Les hallucinés célèbres. Éditions Masson, Paris

9.

Ferney F (1992) Toulouse-Lautrec, un irrégulier dans le siècle. Le Figaro, 6 Juin
Ethics declarations
Conflict of interest
No benefits have been or will be received from a commercial party related directed or indirectly to the subject matter of this article.
About this article
Cite this article
Markatos, K., Mavrogenis, A.F., Karamanou, M. et al. Pycnodysostosis: the disease of Henri de Toulouse-Lautrec. Eur J Orthop Surg Traumatol 28, 1569–1572 (2018). https://doi.org/10.1007/s00590-018-2233-8
Received:

Accepted:

Published:

Issue Date:
Keywords
Pycnodysostosis

Henri de Toulouse-Lautrec

Maroteaux–Lamy syndrome