Abstract
Purpose
The practice of prehospital immobilization is coming under increasing scrutiny. Unravelling the historical sequence of prehospital immobilization might shed more light on this matter and help resolve the situation. Main purpose of this review is to provide an overview of the development and reasoning behind the implementation of prehospital spine immobilization.
Methods
An extensive search throughout historical literature and recent evidence based studies was conducted.
Results
The history of treating spinal injuries dates back to prehistoric times. Descriptions of prehospital spinal immobilization are more recent and span two distinct periods. First documentation of its use comes from the early 19th century, when prehospital trauma care was introduced on the battlefields of the Napoleonic wars. The advent of radiology gradually helped to clarify the underlying pathology. In recent decades, adoption of advanced trauma life support has elevated in-hospital trauma-care to an high standard. Practice of in-hospital spine immobilization in case of suspected injury has also been implemented as standard-care in prehospital setting. Evidence for and against prehospital immobilization is equally divided in recent evidence-based studies. In addition, recent studies have shown negative side-effects of immobilisation in penetrating injuries.
Conclusion
Although widely implementation of spinal immobilization to prevent spinal cord injury in both penetrating and blunt injury, it cannot be explained historically. Furthermore, there is no high-level scientific evidence to support or reject immobilisation in blunt injury. Since evidence in favour and against prehospital immobilization is equally divided, the present situation appears to have reached something of a deadlock.
Graphical abstract
These slides can be retrieved under Electronic Supplementary Material.

This is a preview of subscription content, log in to check access.
Access options
Buy single article
Instant access to the full article PDF.
US$ 39.95
Price includes VAT for USA
Subscribe to journal
Immediate online access to all issues from 2019. Subscription will auto renew annually.
US$ 199
This is the net price. Taxes to be calculated in checkout.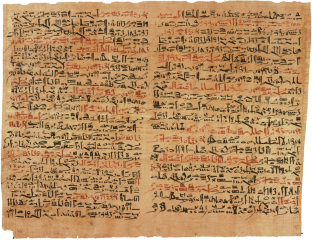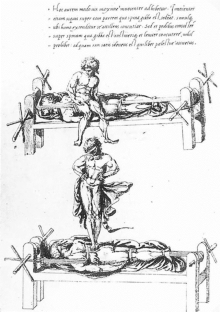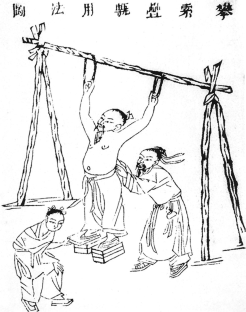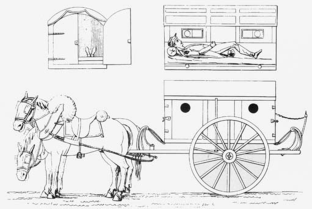 Abbreviations
ATLS:

Advanced Trauma Life Support

c-collar:

Cervical collar

CSI:

Cervical spine injury

c-spine:

Cervical spine

ETC:

European Trauma Course

NEXUS:

National Emergency X-Radiography Utilization Study

PHTLS:

Prehospital Trauma Life Support

US:

United States
References
1.

Morris CG, Mullan B (2004) Clearing the cervical spine after polytrauma: implementing unified management for unconscious victims in the intensive care unit. Anaesthesia 59(8):755–761. https://doi.org/10.1111/j.1365-2044.2004.03743.x

2.

Bernhard M, Gries A, Kremer P, Bottiger BW (2005) Spinal cord injury (SCI)—prehospital management. Resuscitation 66(2):127–139. https://doi.org/10.1016/j.resuscitation.2005.03.005

3.

National Spinal Cord Injury Statistical Center (2013) Spinal cord injury facts and figures at a glance. J Spinal Cord Med 36(1):1–2. https://doi.org/10.1179/1079026813z.000000000136

4.

Burney RE, Maio RF, Maynard F, Karunas R (1993) Incidence, characteristics, and outcome of spinal cord injury at trauma centers in North America. Arch Surg 128(5):596–599

5.

Greenbaum J, Walters N, Levy PD (2009) An evidenced-based approach to radiographic assessment of cervical spine injuries in the emergency department. J Emerg Med 36(1):64–71. https://doi.org/10.1016/j.jemermed.2008.01.014

6.

Cameron PA, Gabbe BJ, McNeil JJ, Finch CF, Smith KL, Cooper DJ, Judson R, Kossmann T (2005) The trauma registry as a statewide quality improvement tool. J Trauma 59(6):1469–1476

7.

Hoffman JR, Mower WR (2001) Out-of-hospital cervical spine immobilization: making policy in the absence of definitive information. Ann Emerg Med 37(6):632–634. https://doi.org/10.1067/mem.2001.115476

8.

Harris MB, Kronlage SC, Carboni PA, Robert KQ, Menmuir B, Ricciardi JE, Chutkan NB (2000) Evaluation of the cervical spine in the polytrauma patient. Spine 25(22):2884–2891 (discussion 2892)

9.

Stiell IG, Wells GA, Vandemheen KL, Clement CM, Lesiuk H, De Maio VJ, Laupacis A, Schull M, McKnight RD, Verbeek R, Brison R, Cass D, Dreyer J, Eisenhauer MA, Greenberg GH, MacPhail I, Morrison L, Reardon M, Worthington J (2001) The Canadian C-spine rule for radiography in alert and stable trauma patients. JAMA, J Am Med Assoc 286(15):1841–1848

10.

Thies KC, Deakin CD, Lott C, Robinson D, Sabbe MB, Arafat R, Brattebo G, Lippert FK, Rommens PM, Voiglio EJ (2014) The European Trauma Course–trauma teaching goes European. Resuscitation 85(1):19–20. https://doi.org/10.1016/j.resuscitation.2013.06.027

11.

Crosby ET (1992) Tracheal intubation in the cervical spine-injured patient. Can J Anaesth 39(2):105–109. https://doi.org/10.1007/BF03008637

12.

Bouland AJ, Jenkins JL, Levy MJ (2013) Assessing attitudes toward spinal immobilization. J Emerg Med 45(4):e117–e125. https://doi.org/10.1016/j.jemermed.2013.03.046

13.

Cooney DR, Wallus H, Asaly M, Wojcik S (2013) Backboard time for patients receiving spinal immobilization by emergency medical services. Int J Emerg Med 6(1):17. https://doi.org/10.1186/1865-1380-6-17

14.

Hauswald M (2013) A re-conceptualisation of acute spinal care. Emerg Med J 30(9):720–723. https://doi.org/10.1136/emermed-2012-201847

15.

Kwan I, Bunn F (2005) Effects of prehospital spinal immobilization: a systematic review of randomized trials on healthy subjects. Prehospital Disaster Med 20(1):47–53

16.

Oomens CW, Zenhorst W, Broek M, Hemmes B, Poeze M, Brink PR, Bader DL (2013) A numerical study to analyse the risk for pressure ulcer development on a spine board. Clin Biomech 28(7):736–742. https://doi.org/10.1016/j.clinbiomech.2013.07.005

17.

Orledge JD, Pepe PE (1998) Out-of-hospital spinal immobilization: is it really necessary? Acad Emerg Med 5(3):203–204

18.

National Association of Emergency Medical Technicians (U.S.). Pre-Hospital Trauma Life Support Committee, American College of Surgeons. Committee on Trauma (2011) PHTLS: prehospital trauma life support, Military 7 edn. Mosby Jems/Elsevier, St. Louis

19.

Kreinest M, Gliwitzky B, Schuler S, Grutzner PA, Munzberg M (2016) Development of a new emergency medicine spinal immobilization protocol for trauma patients and a test of applicability by German emergency care providers. Scand J Trauma Resusc Emerg Med 24:71. https://doi.org/10.1186/s13049-016-0267-7

20.

Theodore N, Hadley MN, Aarabi B, Dhall SS, Gelb DE, Hurlbert RJ, Rozzelle CJ, Ryken TC, Walters BC (2013) Prehospital cervical spinal immobilization after trauma. Neurosurgery 72(Suppl 2):22–34. https://doi.org/10.1227/NEU.0b013e318276edb1

21.

Kornhall DK, Jorgensen JJ, Brommeland T, Hyldmo PK, Asbjornsen H, Dolven T, Hansen T, Jeppesen E (2017) The Norwegian guidelines for the prehospital management of adult trauma patients with potential spinal injury. Scand J Trauma Resusc Emerg Med 25(1):2. https://doi.org/10.1186/s13049-016-0345-x

22.

Eltorai IM (2004) Fatal spinal cord injury of the 20th president of the United States: day-by-day review of his clinical course, with comments. J Spinal Cord Med 27(4):330–341

23.

Knoeller SM, Seifried C (2000) Historical perspective: history of spinal surgery. Spine 25(21):2838–2843

24.

Hughes JT (1988) The Edwin Smith Surgical Papyrus: an analysis of the first case reports of spinal cord injuries. Paraplegia 26(2):71–82. https://doi.org/10.1038/sc.1988.15

25.

Adams F (1939) The genuine works of hippocrates (translated from the Greek). Williams & Wilkins, Baltimore, pp 231–242

26.

Kaviraj K (1911) Sushutra Samhita. Calcutta II(100):284–285

27.

Mahlfeld A (1991) Our surgical heritage. Ambroise Pare (1510–20 December 1590). His life and work. Zentralbl Chir 116(17):1033–1036

28.

Roux FE, Reddy M (2013) Neurosurgical work during the Napoleonic wars: Baron Larrey's experience. Clin Neurol Neurosurg 115(12):2438–2444. https://doi.org/10.1016/j.clineuro.2013.09.004

29.

Geisler WO, Wynne-Jones M, Jousse AT (1966) Early management of the patient with trauma to the spinal cord. Med Serv J Can 22(7):512–523

30.

Kossuth LC (1965) The removal of injured personnel from wrecked vehicles. J Trauma 5(6):703–708

31.

Kossuth LC (1966) Vehicle accidents: immediate care to back injuries. J Trauma 6(5):582–591

32.

Kossuth LC (1967) The initial movement of the injured. Mil Med 132(1):18–21

33.

Blackwell TH (1993) Prehospital care. Emerg Med Clin North Am 11(1):1–14

34.

Collicott PE (1992) Advanced trauma life support (ATLS): past, present, future-16th stone lecture, American Trauma Society. J Trauma 33(5):749–753

35.

McSwain NE, Vomacka RW (1990) Prehospital trauma life support. American college of surgeons

36.

Kwan I, Bunn F, Roberts I (2001) Spinal immobilisation for trauma patients. Cochrane Database Syst Rev 2:CD002803. https://doi.org/10.1002/14651858.cd002803

37.

Hood N, Considine J (2015) Spinal immobilisaton in pre-hospital and emergency care: a systematic review of the literature. Australas Emerg Nurs J 18(3):118–137. https://doi.org/10.1016/j.aenj.2015.03.003

38.

Vanderlan WB, Tew BE, McSwain NE Jr (2009) Increased risk of death with cervical spine immobilisation in penetrating cervical trauma. Injury 40(8):880–883. https://doi.org/10.1016/j.injury.2009.01.011

39.

Haut ER, Kalish BT, Efron DT, Haider AH, Stevens KA, Kieninger AN, Cornwell EE 3rd, Chang DC (2010) Spine immobilization in penetrating trauma: more harm than good? J Trauma 68(1):115–120. https://doi.org/10.1097/ta.0b013e3181c9ee58 (discussion 120–111)

40.

Barkana Y, Stein M, Scope A, Maor R, Abramovich Y, Friedman Z, Knoller N (2000) Prehospital stabilization of the cervical spine for penetrating injuries of the neck—is it necessary? Injury 31(5):305–309

41.

Lemyze M, Palud A, Favory R, Mathieu D (2011) Unintentional strangulation by a cervical collar after attempted suicide by hanging. Emerg Med J 28(6):532. https://doi.org/10.1136/emj.2010.106625

42.

Hauswald M, Ong G, Tandberg D, Omar Z (1998) Out-of-hospital spinal immobilization: its effect on neurologic injury. Acad Emerg Med 5(3):214–219

43.

Lin HL, Lee WC, Chen CW, Lin TY, Cheng YC, Yeh YS, Lin YK, Kuo LC (2011) Neck collar used in treatment of victims of urban motorcycle accidents: over- or underprotection? Am J Emerg Med 29(9):1028–1033. https://doi.org/10.1016/j.ajem.2010.06.003

44.

Kreinest M, Scholz M, Trafford P (2017) On-scene treatment of spinal injuries in motor sports. Eur J Trauma Emerg Surg 43(2):191–200. https://doi.org/10.1007/s00068-016-0749-3

45.

Connor D, Greaves I, Porter K, Bloch M, Consensus Group FoP-HC (2013) Pre-hospital spinal immobilisation: an initial consensus statement. Emerg Med J 30(12):1067–1069. https://doi.org/10.1136/emermed-2013-203207

46.

White CCT, Domeier RM, Millin MG (2014) EMS spinal precautions and the use of the long backboard—resource document to the position statement of the National Association of EMS Physicians and the American College of Surgeons Committee on Trauma. Prehospital Emerg Care 18(2):306–314. https://doi.org/10.3109/10903127.2014.884197

47.

ten Brinke JG, Gebbink WK, Pallada L, Saltzherr TP, Hogervorst M, Goslings JC (2017) Value of prehospital assessment of spine fracture by paramedics. Eur J Trauma Emerg Surg. https://doi.org/10.1007/s00068-017-0828-0

48.

Maughan PH, Ducruet AF, Elhadi AM, Martirosyan NL, Garrett M, Mushtaq R, Albuquerque FC, Theodore N (2013) Multimodality management of vertebral artery injury sustained during cervical or craniocervical surgery. Neurosurgery 73(2):271–281. https://doi.org/10.1227/01.neu.0000431468.74591.5f (discussion 281–272)

49.

Oteir AO, Smith K, Stoelwinder JU, Middleton J, Jennings PA (2015) Should suspected cervical spinal cord injury be immobilised? A systematic review. Injury 46(4):528–535. https://doi.org/10.1016/j.injury.2014.12.032
Ethics declarations
Conflict of interest
All authors declare that they have no conflict of interest.
Electronic supplementary material
Below is the link to the electronic supplementary material.
About this article
Cite this article
ten Brinke, J.G., Groen, S.R., Dehnad, M. et al. Prehospital care of spinal injuries: a historical quest for reasoning and evidence. Eur Spine J 27, 2999–3006 (2018). https://doi.org/10.1007/s00586-018-5762-2
Received:

Accepted:

Published:

Issue Date:
Keywords
Spine

Immobilization

Prehospital

Trauma

Emergency