Abstract
Purpose
Degenerative spondylolisthesis (DS) in the setting of symptomatic lumbar spinal stenosis is commonly treated with spinal fusion in addition to decompression with laminectomy. However, recent studies have shown similar clinical outcomes after decompression alone, suggesting that a subset of DS patients may not require spinal fusion. Identification of dynamic instability could prove useful for predicting which patients are at higher risk of post-laminectomy destabilization necessitating fusion. The goal of this study was to determine if static clinical radiographs adequately characterize dynamic instability in patients with lumbar degenerative spondylolisthesis (DS) and to compare the rotational and translational kinematics in vivo during continuous dynamic flexion activity in DS versus asymptomatic age-matched controls.
Methods
Seven patients with symptomatic single level lumbar DS (6 M, 1 F; 66 ± 5.0 years) and seven age-matched asymptomatic controls (5 M, 2 F age 63.9 ± 6.4 years) underwent biplane radiographic imaging during continuous torso flexion. A volumetric model-based tracking system was used to track each vertebra in the radiographic images using subject-specific 3D bone models from high-resolution computed tomography (CT). In vivo continuous dynamic sagittal rotation (flexion/extension) and AP translation (slip) were calculated and compared to clinical measures of intervertebral flexion/extension and AP translation obtained from standard lateral flexion/extension radiographs.
Results
Static clinical radiographs underestimate the degree of AP translation seen on dynamic in vivo imaging (1.0 vs 3.1 mm; p = 0.03). DS patients demonstrated three primary motion patterns compared to a single kinematic pattern in asymptomatic controls when analyzing continuous dynamic in vivo imaging. 3/7 (42%) of patients with DS demonstrated aberrant mid-range motion.
Conclusion
Continuous in vivo dynamic imaging in DS reveals a spectrum of aberrant motion with significantly greater kinematic heterogeneity than previously realized that is not readily seen on current clinical imaging.
Level of evidence
Level V data
Graphical abstract
These slides can be retrieved under Electronic Supplementary Material.

This is a preview of subscription content, log in to check access.
Access options
Buy single article
Instant access to the full article PDF.
US$ 39.95
Price includes VAT for USA
Subscribe to journal
Immediate online access to all issues from 2019. Subscription will auto renew annually.
US$ 199
This is the net price. Taxes to be calculated in checkout.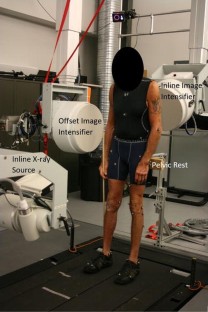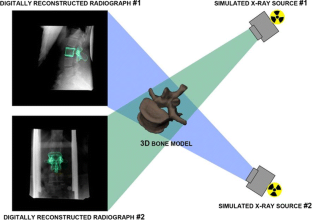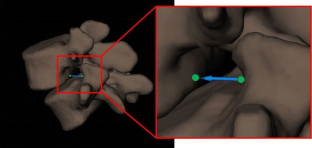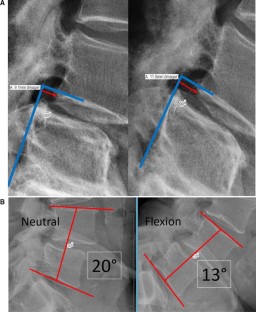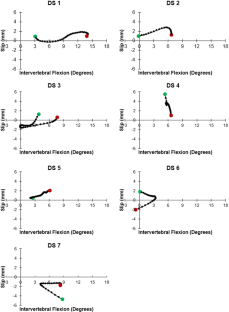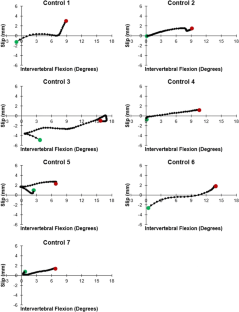 References
1.

Resnick DK, Watters WC 3rd, Sharan A, Mummaneni PV, Dailey AT, Wang JC, Choudhri TF, Eck J, Ghogawala Z, Groff MW, Dhall SS, Kaiser MG (2014) Guideline update for the performance of fusion procedures for degenerative disease of the lumbar spine. Part 9: lumbar fusion for stenosis with spondylolisthesis. J Neurosurg Spine 21(1):54–61. https://doi.org/10.3171/2014.4.spine14274

2.

Weinstein JN, Lurie JD, Tosteson TD, Zhao W, Blood EA, Tosteson AN, Birkmeyer N, Herkowitz H, Longley M, Lenke L, Emery S, Hu SS (2009) Surgical compared with nonoperative treatment for lumbar degenerative spondylolisthesis. four-year results in the Spine Patient Outcomes Research Trial (SPORT) randomized and observational cohorts. J Bone Joint Surg Am 91(6):1295–1304. https://doi.org/10.2106/jbjs.h.00913

3.

Ghogawala Z, Dziura J, Butler WE, Dai F, Terrin N, Magge SN, Coumans JV, Harrington JF, Amin-Hanjani S, Schwartz JS, Sonntag VK, Barker FG 2nd, Benzel EC (2016) Laminectomy plus fusion versus laminectomy alone for lumbar spondylolisthesis. New Engl J Med 374(15):1424–1434. https://doi.org/10.1056/NEJMoa1508788

4.

Herkowitz HN, Kurz LT (1991) Degenerative lumbar spondylolisthesis with spinal stenosis. A prospective study comparing decompression with decompression and intertransverse process arthrodesis. J Bone Joint Surg Am 73(6):802–808

5.

Austevoll IM, Gjestad R, Brox JI, Solberg TK, Storheim K, Rekeland F, Hermansen E, Indrekvam K, Hellum C (2017) The effectiveness of decompression alone compared with additional fusion for lumbar spinal stenosis with degenerative spondylolisthesis: a pragmatic comparative non-inferiority observational study from the Norwegian Registry for Spine Surgery. Eur Spine J 26(2):404–413. https://doi.org/10.1007/s00586-016-4683-1

6.

Forsth P, Olafsson G, Carlsson T, Frost A, Borgstrom F, Fritzell P, Ohagen P, Michaelsson K, Sanden B (2016) A randomized, controlled trial of fusion surgery for lumbar spinal stenosis. N Engl J Med 374(15):1413–1423. https://doi.org/10.1056/NEJMoa1513721

7.

Sigmundsson FG, Jonsson B, Stromqvist B (2015) Outcome of decompression with and without fusion in spinal stenosis with degenerative spondylolisthesis in relation to preoperative pain pattern: a register study of 1624 patients. Spine J 15(4):638–646. https://doi.org/10.1016/j.spinee.2014.11.020

8.

Weinstein JN, Lurie JD, Tosteson TD, Hanscom B, Tosteson AN, Blood EA, Birkmeyer NJ, Hilibrand AS, Herkowitz H, Cammisa FP, Albert TJ, Emery SE, Lenke LG, Abdu WA, Longley M, Errico TJ, Hu SS (2007) Surgical versus nonsurgical treatment for lumbar degenerative spondylolisthesis. N Engl J Med 356(22):2257–2270. https://doi.org/10.1056/NEJMoa070302

9.

Blumenthal C, Curran J, Benzel EC, Potter R, Magge SN, Harrington JF Jr, Coumans JV, Ghogawala Z (2013) Radiographic predictors of delayed instability following decompression without fusion for degenerative grade I lumbar spondylolisthesis. J Neurosurg Spine 18(4):340–346. https://doi.org/10.3171/2013.1.spine12537

10.

Takayanagi K, Takahashi K, Yamagata M, Moriya H, Kitahara H, Tamaki T (2001) Using cineradiography for continuous dynamic-motion analysis of the lumbar spine. Spine 26(17):1858–1865

11.

Anderson DG, Limthongkul W, Sayadipour A, Kepler CK, Harrop JS, Maltenfort M, Vaccaro AR, Hilibrand A, Rihn JA, Albert TJ (2012) A radiographic analysis of degenerative spondylolisthesis at the L4-5 level. J Neurosurg Spine 16(2):130–134. https://doi.org/10.3171/2011.10.spine11140

12.

Quinnell RC, Stockdale HR (1983) Flexion and extension radiography of the lumbar spine: a comparison with lumbar discography. Clin Radiol 34(4):405–411

13.

Boden SD, Wiesel SW (1990) Lumbosacral segmental motion in normal individuals. Have we been measuring instability properly? Spine 15(6):571–576

14.

Hammouri QM, Haims AH, Simpson AK, Alqaqa A, Grauer JN (2007) The utility of dynamic flexion-extension radiographs in the initial evaluation of the degenerative lumbar spine. Spine 32(21):2361–2364. https://doi.org/10.1097/BRS.0b013e318155796e

15.

Majid K, Fischgrund JS (2008) Degenerative lumbar spondylolisthesis: trends in management. J Am Acad Orthop Surg 16(4):208–215

16.

Bendo JA, Ong B (2001) Importance of correlating static and dynamic imaging studies in diagnosing degenerative lumbar spondylolisthesis. Am J Orthop (Belle Mead, NJ) 30(3):247–250

17.

Wood KB, Popp CA, Transfeldt EE, Geissele AE (1994) Radiographic evaluation of instability in spondylolisthesis. Spine 19(15):1697–1703

18.

Phan KH, Daubs MD, Kupperman AI, Scott TP, Wang JC (2015) Kinematic analysis of diseased and adjacent segments in degenerative lumbar spondylolisthesis. Spine J 15(2):230–237. https://doi.org/10.1016/j.spinee.2014.08.453

19.

Danielson B, Frennered K, Irstam L (1988) Roentgenologic assessment of spondylolisthesis. I. A study of measurement variations. Acta Radiol (Stockholm, Sweden: 1987) 29(3):345–351

20.

Even JL, Chen AF, Lee JY (2014) Imaging characteristics of "dynamic" versus "static" spondylolisthesis: analysis using magnetic resonance imaging and flexion/extension films. Spine J 14(9):1965–1969. https://doi.org/10.1016/j.spinee.2013.11.057

21.

Matz PG, Meagher RJ, Lamer T, Tontz WL Jr, Annaswamy TM, Cassidy RC, Cho CH, Dougherty P, Easa JE, Enix DE, Gunnoe BA, Jallo J, Julien TD, Maserati MB, Nucci RC, O'Toole JE, Rosolowski K, Sembrano JN, Villavicencio AT, Witt JP (2016) Guideline summary review: an evidence-based clinical guideline for the diagnosis and treatment of degenerative lumbar spondylolisthesis. Spine J 16(3):439–448. https://doi.org/10.1016/j.spinee.2015.11.055

22.

Penning L, Wilmink JT, van Woerden HH (1984) Inability to prove instability. A critical appraisal of clinical-radiological flexion-extension studies in lumbar disc degeneration. Diagn Imaging Clin Med 53(4):186–192

23.

Schroeder GD, Kepler CK, Kurd MF, Vaccaro AR, Hsu WK, Patel AA, Savage JW (2015) Rationale for the surgical treatment of lumbar degenerative spondylolisthesis. Spine 40(21):E1161–E1166. https://doi.org/10.1097/brs.0000000000001116

24.

Yao Q, Wang S, Shin JH, Li G, Wood KB (2013) Lumbar facet joint motion in patients with degenerative spondylolisthesis. J Spinal Disord Tech 26(1):E19–E27. https://doi.org/10.1097/BSD.0b013e31827a254f

25.

Knutsson F (1944) The instability associated with disk degeneration in the lumbar spine. Acta Radiol 25(5–6):593–609. https://doi.org/10.3109/00016924409136488

26.

Oh JY, Liang S, Louange D, Rahmat R, Hee HT, Kumar VP (2012) Paradoxical motion in L5-S1 adult spondylolytic spondylolisthesis. Eur Spine J 21(2):262–267. https://doi.org/10.1007/s00586-011-1880-9

27.

Schneider G, Pearcy MJ, Bogduk N (2005) Abnormal motion in spondylolytic spondylolisthesis. Spine 30(10):1159–1164

28.

Teyhen DS, Flynn TW, Childs JD, Kuklo TR, Rosner MK, Polly DW, Abraham LD (2007) Fluoroscopic video to identify aberrant lumbar motion. Spine 32(7):E220–E229. https://doi.org/10.1097/01.brs.0000259206.38946.cb

29.

Panjabi MM, Crisco JJ, Vasavada A, Oda T, Cholewicki J, Nibu K, Shin E (2001) Mechanical properties of the human cervical spine as shown by three-dimensional load-displacement curves. Spine 26(24):2692–2700

30.

Otani K, Okawa A, Shinomiya K, Nakai O (2005) Spondylolisthesis with postural slip reduction shows different motion patterns with video-fluoroscopic analysis. J Orthop Sci 10(2):152–159. https://doi.org/10.1007/s00776-004-0877-1

31.

Jutte PC, Castelein RM (2002) Complications of pedicle screws in lumbar and lumbosacral fusions in 105 consecutive primary operations. Eur Spine J 11(6):594–598. https://doi.org/10.1007/s00586-002-0469-8

32.

Kuntz KM, Snider RK, Weinstein JN, Pope MH, Katz JN (2000) Cost-effectiveness of fusion with and without instrumentation for patients with degenerative spondylolisthesis and spinal stenosis. Spine 25(9):1132–1139

33.

Malter AD, McNeney B, Loeser JD, Deyo RA (1998) 5-year reoperation rates after different types of lumbar spine surgery. Spine 23(7):814–820

34.

Joaquim AF, Milano JB, Ghizoni E, Patel AA (2016) Is there a role for decompression alone for treating symptomatic degenerative lumbar spondylolisthesis?: a systematic review. Clin Spine Surg 29(5):191–202. https://doi.org/10.1097/bsd.0000000000000357
Funding
This study was funded by NIH/NIAMS Grant R44 AR064620 and Swiss National Science Foundation Ambizione Career Grant PZ00P2_154855/1.
Ethics declarations
Conflict of interest
None of the authors has any potential conflict.
Electronic supplementary material
Below is the link to the electronic supplementary material.
About this article
Cite this article
Dombrowski, M.E., Rynearson, B., LeVasseur, C. et al. ISSLS PRIZE IN BIOENGINEERING SCIENCE 2018: dynamic imaging of degenerative spondylolisthesis reveals mid-range dynamic lumbar instability not evident on static clinical radiographs. Eur Spine J 27, 752–762 (2018). https://doi.org/10.1007/s00586-018-5489-0
Received:

Accepted:

Published:

Issue Date:
Keywords
Degenerative spondylolisthesis

Dynamic instability

Dynamic imaging

In vivo kinematics

Arthrokinematics