Abstract
Background
Protocols including combination of surgery and radiotherapy are more and more frequent in the treatment of bone tumors of the spine. In metastatic disease, combination of surgery and radiotherapy is since long time accepted, as based on clinical evidence. In primary tumors, combination of surgery and radiotherapy can be considered in all the cases in which a satisfactory oncological margin cannot be achieved: high-grade malignancies, recurrent tumors, huge tumors expanding in an extracompartimental area, and when tumor-free margin requires unacceptable functional sacrifices. However, metal implants are an obstacle in the collaboration between surgeons and radiation oncologists. Carbon-fiber-reinforced polyethil–ether–ether–ketone (CFR-PEEK) composite implants could make easier and more effective the treatment as radiolucent and not interfering with ionizing radiation and accelerated particles. The purpose of this article is to report the preliminary results from a cohort of patients treated with CFR-PEEK and to evaluate the safety and the non-inferiority of the device respect the commonly used titanium implants.
Materials and methods
This study concerns an ambispective cohort series of 34 tumor patients (14 metastases and 20 primaries, most of them recurrent) submitted to thoracic and lumbar spine fixation with a CFR-PEEK composite implants. Oncologic surgery was palliative decompression and fixation in 9 cases, tumor excision in 21, and enbloc resection in 4. Data collected for this preliminary report were all intraoperative remarks, incidence of complications, changes in neurological status, local control, and survival. All the cases were followed 6–36 months (mean 13 months).
Results
Only one intraoperative screw breakage occurred out of 232 implanted screws. Pain control and neurological improvement were the early clinical results. Two sacral screws loosening were found at 9 and 12 months in multilevel constructs performed on multirecurrent tumors. Six local recurrences were early found thanks to the implant radiolucency. Radiation oncologists' opinion was favourable as concerning better treatment planning on CT and lacking of scattering effect during the treatment.
Conclusions
No artifacts on imaging studies mean early local recurrence detection. For radiation oncologists, no artifacts on imaging studies mean easier planning and no scattering effect means more effective and safe radiotherapy, particularly when particles are used. Moreover, it seems that the clinical use of CFR-PEEK composite implants may be safe and at least comparable with the commonly used titanium implants in terms of intraoperative complications, stability at weight bearing and at functional recovery. Larger patient series and longer follow-up are required to confirm these data.
Access options
Buy single article
Instant access to the full article PDF.
US$ 39.95
Tax calculation will be finalised during checkout.
Subscribe to journal
Immediate online access to all issues from 2019. Subscription will auto renew annually.
US$ 119
Tax calculation will be finalised during checkout.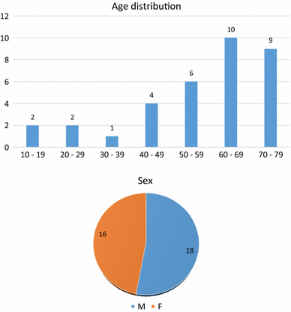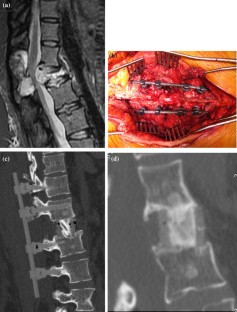 References
1.

Sharan AD, Szulc A, Krystal J, Yassari R, Laufer I, Bilsky MH (2014) The integration of radiosurgery for the treatment of patients with metastatic spine diseases. Am Acad Orthop Surg 22(7):447–454. doi:10.5435/JAAOS-22-07-447

2.

Campanacci M (1990) Bone and soft tissue tumors. Springer, Berlin. doi:10.1007/978-3-662-29279-2

3.

Enneking WF, Spanier SS, Goodman MA (1980) A system for the surgical staging of musculoskeletal sarcoma. Clin Orthop Relat Res 153:106–120

4.

Fisher CG, Andersson GB, Weinstein JN (2009) Spine focus issue. Summary of management recommendations in spine oncology. Spine (Phila Pa 1976) 34(22 Suppl):S2–S6. doi:10.1097/BRS.0b013e3181baae29

5.

Tomita K, Kawahara N, Baba H, Tsuchiya H, Nagata S, Toribatake Y (1994) Total en bloc spondylectomy for solitary spinal metastases. Int Orthop 18(5):291–298

6.

Stener B (1989) Complete removal of vertebrae for extirpation of tumors. A 20-year experience. Clin Orthop Relat Res 245:72–82

7.

Kato S, Murakami H, Demura S, Yoshioka K, Ota T, Shinmura K, Yokogawa N, Kawahara N, Tomita K, Tsuchiya H (2013) Patient and family satisfaction with en bloc total resection as a treatment for solitary spinal metastasis. Orthopedics 36(11):e1424–e1430. doi:10.3928/01477447-20131021-27

8.

Boriani S, Bandiera S, Donthineni R, Amendola L, Cappuccio M, De Iure F, Gasbarrini A (2010) Morbidity of en bloc resections in the spine. Eur Spine J 19(2):231–241. doi:10.1007/s00586-009-1137-z

9.

Boriani S, Weinstein JN, Biagini R (1997) Primary bone tumors of the spine. Terminology and surgical staging. Spine (Phila Pa 1976) 22(9):1036–1044 (review)

10.

Boriani S, Gasbarrini A, Bandiera S, Ghermandi R, Lador R (2016) En bloc resections in the spine—the experience of 220 cases over 25 years. World Neurosurg. doi:10.1016/j.wneu.2016.10.086

11.

Charest-Morin R, Dea N, Fisher CG (2016) Health-related quality of life after spine surgery for primary bone tumour. Curr Treat Options Oncol 17(2):9. doi:10.1007/s11864-015-0383-z (review)

12.

Chang UK, Lee DH, Kim MS (2014) Stereotactic radiosurgery for primary malignant spinal tumors. Neurol Res 36(6):597–606. doi:10.1179/1743132814Y.0000000381

13.

Stacchiotti S, Sommer J, Chordoma Global Consensus Group (2015) Building a global consensus approach to chordoma: a position paper from the medical and patient community. Lancet Oncol 16(2):e71–e83. doi:10.1016/S1470-2045(14)71190-8

14.

Germscheid NM, Fisher CG (2016) Focus issue II in spine oncology: compendium of spine oncology recommendations. Spine (Phila Pa 1976) 41(Suppl 20):S163–S170

15.

Patchell RA, Tibbs PA, Regine WF, Payne R, Saris S, Kryscio RJ, Mohiuddin M, Young B (2005) Direct decompressive surgical resection in the treatment of spinal cord compression caused by metastatic cancer: a randomised trial. Lancet 366(9486):643–648

16.

Bilsky MH, Laufer I, Burch S (2009) Shifting paradigms in the treatment of metastatic spine disease. Spine (Phila Pa 1976) 34(22 Suppl):S101–S107. doi:10.1097/BRS.0b013e3181bac4b2 (review)

17.

Sahgal A, Bilsky M, Chang EL, Ma L, Yamada Y, Rhines LD, Létourneau D, Foote M, Yu E, Larson DA, Fehlings MG (2011) Stereotactic body radiotherapy for spinal metastases: current status, with a focus on its application in the postoperative patient. J Neurosurg Spine 14(2):151–166. doi:10.3171/2010.9.SPINE091005 (review)

18.

Zuckerman SL, Laufer I, Sahgal A, Yamada YJ, Schmidt MH, Chou D, Shin JH, Kumar N, Sciubba DM (2016) When less is more: the indications for mis techniques and separation surgery in metastatic spine disease. Spine (Phila Pa 1976) 41(Suppl 20):S246–S253

19.

Brantigan JW, McAfee PC, Cunningham BW, Wang H, Orbegoso CM (1994) Interbody lumbar fusion using a carbon fiber cage implant versus allograft bone. An investigational study in the Spanish goat. Spine (Phila Pa 1976) 19(13):1436–1444

20.

Boriani S, Biagini R, Bandiera S, Gasbarrini A, De Iure F (2002) Reconstruction of the anterior column of the thoracic and lumbar spine with a carbon fiber stackable cage system. Orthopedics 25(1):37–42

21.

Morelli C, Barbanti-Brodano G, Ciannilli A, Campioni K, Tognon M (2007) Cell morphology, markers, spreading, and proliferation on orthopaedic biomaterials. An innovative cellular model for the "in vitro" study. J Biomed Mater Res A 83(1):178–183

22.

Kersten RF, van Gaalen SM, de Gast A, Öner FC (2015) Polyetheretherketone (PEEK) cages in cervical applications: a systematic review. Spine J 15(6):1446–1460. doi:10.1016/j.spinee.2013.08.030 (review)

23.

Boriani S, Bandiera S, Biagini R (2006) Vertebral resection and reconstruction using the stackable cage system. In: Brantigan JW, Lauryssen C (eds) Intervertebral fusion using carbon fiber reinforced polymer implants. Quality Medical Publishing, St. Louis

24.

Jackson JB 3rd, Crimaldi A, Peindl R, Norton HJ, Anderson WE, Patt JC (2016) The effect of polyether ether ketone on therapeutic radiation to the spine—a pilot study. Spine (Phila Pa 1976) 42(1):E1–E7. doi:10.1097/BRS.0000000000001695

25.

Zimel MN, Hwang S, Riedel ER, Healey JH (2015) Carbon fiber intramedullary nails reduce artifact in postoperative advanced imaging. Skelet Radiol 44(9):1317–1325. doi:10.1007/s00256-015-2158-9

26.

Zoccali C, Soriani A, Rossi B, Salducca N, Biagini R (2016) The Carbofix™ "piccolo proximal femur nail": a new perspective for treating proximal femur lesion. A technique report. J Orthop 13(4):343–346. doi:10.1016/j.jor.2016.07.001

27.

Rutz HP, Weber DC, Sugahara S, Timmermann B, Lomax AJ, Bolsi A, Pedroni E, Coray A, Jermann M, Goitein G (2007) Extracranial chordoma: outcome in patients treated with function-preserving surgery followed by spot-scanning proton beam irradiation. Int J Radiat Oncol Biol Phys 67(2):512–520

28.

Xin-ye N, Xiao-bin T, Chang-ran G, Da C (2012) The prospect of carbon fiber implants in radiotherapy. J Appl Clin Med Phys 13(4):3821. doi:10.1120/jacmp.v13i4.3821

29.

Bar-Deroma R, Borzov E, Nevelsky A, Daniel S (2015) Perturbation effects of carbon fiber-PEEK screws on radiotherapy dose distribution. ESTRO Forum. doi:10.1016/S0167-8140(15)40850-3 (PO-0858)

30.

Nasser R, Yadla S, Maltenfort MG, Harrop JS, Anderson DG, Vaccaro AR, Sharan AD, Ratliff JK (2010) Complications in spine surgery. J Neurosurg Spine 13(2):144–157. doi:10.3171/2010.3.SPINE09369
Acknowledgements
The AA thanks Cristiana Griffoni for their incomparable work for data collection and editing and Carlo Piovani for his activity in imaging storage and elaboration.
Ethics declarations
Conflict of interest
All authors declare that they have no conflict of interest.
About this article
Cite this article
Boriani, S., Tedesco, G., Ming, L. et al. Carbon-fiber-reinforced PEEK fixation system in the treatment of spine tumors: a preliminary report. Eur Spine J 27, 874–881 (2018). https://doi.org/10.1007/s00586-017-5258-5
Received:

Revised:

Accepted:

Published:

Issue Date:
Keywords
Spine tumor

Spinal metastasis

Carbon-fiber-reinforced PEEK

Radiotherapy

Scattering effect