Abstract
Purpose
This case series describes a novel condition characterized by familial pseudotail associated with scoliosis, and synpolydactyly that has not been previously reported in literature.
Methods
The authors present three siblings and one cousin from the same family living in the northern region of the Arabian Peninsula. All cases presented with pseudotail, scoliosis, and complex synpolydactyly. The authors demonstrated complete clinical and radiological descriptions in addition the detailed performed surgeries.
Results
The histopathological result of the resected pseudotail specimens revealed bony lesion covered with thick fibrous tissue and evidence of mature adipocytes within trabecular spaces.
Conclusions
The described cases represent a novel condition that has not been previously reported in the literature. Familial pseudotail scoliosis synpolydactyly syndrome is a newly recognized form of familial pseudotail.
Access options
Buy single article
Instant access to the full article PDF.
US$ 39.95
Tax calculation will be finalised during checkout.
Subscribe to journal
Immediate online access to all issues from 2019. Subscription will auto renew annually.
US$ 119
Tax calculation will be finalised during checkout.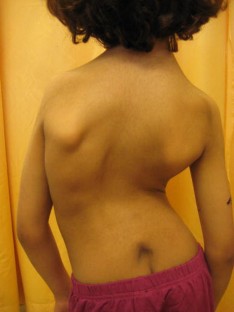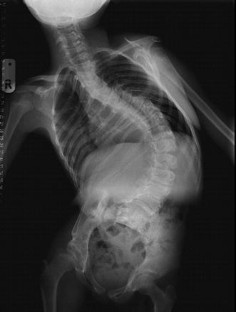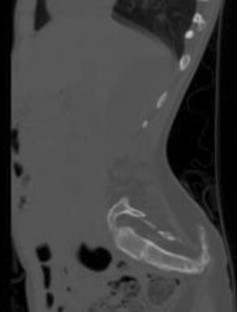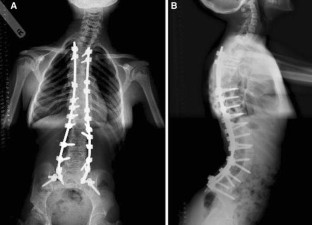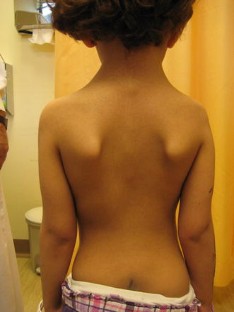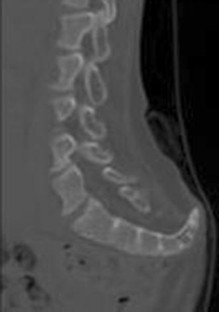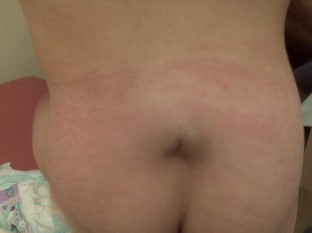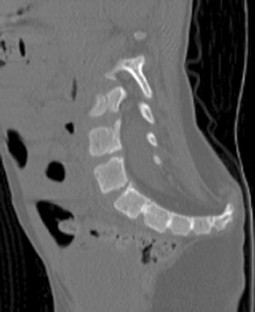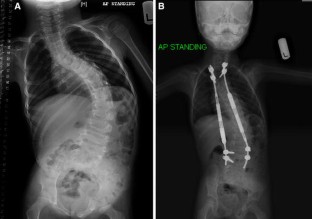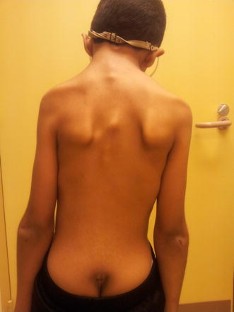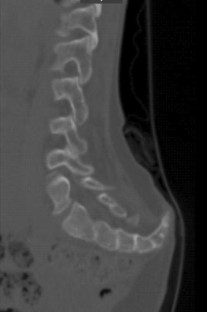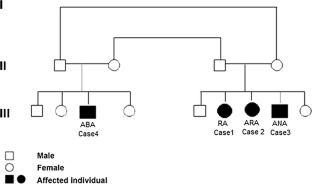 References
1.

Blumel J, Evans EB, Eggers GW (1959) Partial and complete agenesis or malformation of the sacrum with associated anomalies. J Bone Joint Surg 41-A:497–518

2.

Pouzet F (1938) Les anomalies de development de sacrum. Lyon Chirurgica 35:371–373

3.

Hamoud K, Abbas J (2011) A tale of pseudo tail. Spine (Phila Pa 1976) 19:1281–1284

4.

Samura K, Morioka T, Hashiguchi K et al (2009) Coexistence of a human tail and congenital dermal sinus associated with lumbosacral lipoma. Childs Nerv Syst 1:137–141

5.

Dao AH, Netsky MG (1984) Human tails and pseudotails. Hum Pathol 5:449–453

6.

Harrison RG (1901) On the occurrence of tail in human. John Hopkins Hosp Bull 12:96–101

7.

Kabra NS, Srinivasan G, Udani R (1999) True tail in a neonate. Indian Pediatr 36:712–771

8.

Stanley JK, Owen R, Koff S (1979) Congenital sacral anomalies. J Bone Joint Surg Br 61-B(4):401–440

9.

Venkataramana NK et al (2008) The tale of a tail. J Pediatr Neurosci 3:142–145
Ethics declarations
Conflict of interest
None of the authors has any potential conflict of interest.
About this article
Cite this article
Alfawareh, M., Orief, T. & Faqeih, E. Familial pseudotail, scoliosis and synpolydactyly syndrome. Eur Spine J 25, 167–174 (2016). https://doi.org/10.1007/s00586-015-4310-6
Received:

Revised:

Accepted:

Published:

Issue Date:
Keywords
Familial

Pseudotail

Scoliosis

Synpolydactyly

Syndrome