Abstract
Purpose
To assess the efficacy of a novel preemptive multimodal analgesic regimen for reducing postoperative pain and complications after primary lumbar fusion surgery. Preemptive multimodal analgesia is revealed to be an effective alternative to conventional morphine administration providing improved postoperative pain control with diminished side effects. However, an optimal regimen for spinal fusion surgery remains unknown.
Methods
After Institutional Review Board approval, 80 patients who underwent primary lumbar 4–5 fusion surgery were randomly assigned to receive either only intravenous morphine or a preemptive multimodal (celecoxib, pregabalin, extended-release oxycodone, and acetaminophen) analgesic regimen. Postoperative pain and functional levels were measured by the visual analog scale (VAS) and Oswestry Disability Index (ODI), respectively, and intraoperative blood loss, postoperative Hemovac drain output, and nonunion rates were evaluated for complications.
Results
No differences were observed in the patient demographics, intraoperative blood loss, postoperative Hemovac drain output, or nonunion rate between two groups. The VAS and ODI were lower at all postoperative time points, except the ODI on postoperative day 1 in patients randomized to receive the preemptive multimodal analgesic regimen. No major identifiable postoperative complications were observed in either treatment group.
Conclusions
The preemptive multimodal analgesic combination in this study appears to be safe and effective after lumbar fusion surgery.
Access options
Buy single article
Instant access to the full article PDF.
USD 39.95
Price excludes VAT (USA)
Tax calculation will be finalised during checkout.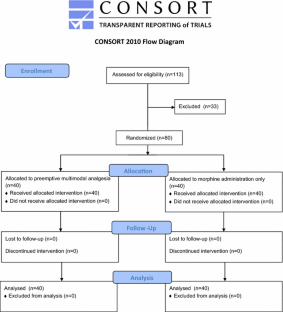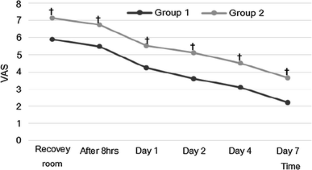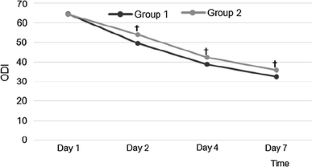 References
Carr DB, Goudas LC (1999) Acute pain. Lancet 353:2051–2058. doi:10.1016/s0140-6736(99)03313-9

Kuhn S, Cooke K, Collins M, Jones JM, Mucklow JC (1990) Perceptions of pain relief after surgery. BMJ 300:1687–1690

Woolf CJ, Salter MW (2000) Neuronal plasticity: increasing the gain in pain. Science 288:1765–1769

Woolf CJ, Chong MS (1993) Preemptive analgesia-treating postoperative pain by preventing the establishment of central sensitization. Anesth Analg 77:362–379

Sinatra RS, Torres J, Bustos AM (2002) Pain management after major orthopaedic surgery: current strategies and new concepts. J Am Acad Orthop Surg 10:117–129

Lamplot JD, Wagner ER, Manning DW (2014) Multimodal pain management in total knee arthroplasty: a prospective randomized controlled trial. J Arthroplasty 29:329–334. doi:10.1016/j.arth.2013.06.005

Koh IJ, Chang CB, Lee JH, Jeon YT, Kim TK (2013) Preemptive low-dose dexamethasone reduces postoperative emesis and pain after TKA: a randomized controlled study. Clin Orthop Relat Res 471:3010–3020. doi:10.1007/s11999-013-3032-5

Duellman TJ, Gaffigan C, Milbrandt JC, Allan DG (2009) Multi-modal, pre-emptive analgesia decreases the length of hospital stay following total joint arthroplasty. Orthopedics 32:167

Reuben SS, Buvanendran A (2007) Preventing the development of chronic pain after orthopaedic surgery with preventive multimodal analgesic techniques. J Bone Joint Surg Am 89:1343–1358. doi:10.2106/jbjs.f.00906

Raja SN, Meyer RA, Campbell JN (1988) Peripheral mechanisms of somatic pain. Anesthesiology 68:571–590

Buvanendran A, Kroin JS, Berger RA, Hallab NJ, Saha C, Negrescu C, Moric M, Caicedo MS, Tuman KJ (2006) Upregulation of prostaglandin E2 and interleukins in the central nervous system and peripheral tissue during and after surgery in humans. Anesthesiology 104:403–410

Maund E, McDaid C, Rice S, Wright K, Jenkins B, Woolacott N (2011) Paracetamol and selective and non-selective non-steroidal anti-inflammatory drugs for the reduction in morphine-related side-effects after major surgery: a systematic review. Br J Anaesth 106:292–297. doi:10.1093/bja/aeq406

Pickering G, Loriot MA, Libert F, Eschalier A, Beaune P, Dubray C (2006) Analgesic effect of acetaminophen in humans: first evidence of a central serotonergic mechanism. Clin Pharmacol Ther 79:371–378. doi:10.1016/j.clpt.2005.12.307

Yu L, Ran B, Li M, Shi Z (2013) Gabapentin and pregabalin in the management of postoperative pain after lumbar spinal surgery: a systematic review and meta-analysis. Spine (Phila Pa 1976) 38:1947–1952. doi:10.1097/BRS.0b013e3182a69b90

Romano CL, Romano D, Bonora C, Mineo G (2009) Pregabalin, celecoxib, and their combination for treatment of chronic low-back pain. J Orthop Traumatol 10:185–191. doi:10.1007/s10195-009-0077-z

Reuben SS, Buvanendran A, Kroin JS, Raghunathan K (2006) The analgesic efficacy of celecoxib, pregabalin, and their combination for spinal fusion surgery. Anesth Analg 103:1271–1277. doi:10.1213/01.ane.0000237279.08847.2d

Randinitis EJ, Posvar EL, Alvey CW, Sedman AJ, Cook JA, Bockbrader HN (2003) Pharmacokinetics of pregabalin in subjects with various degrees of renal function. J Clin Pharmacol 43:277–283

Chu LF, Angst MS, Clark D (2008) Opioid-induced hyperalgesia in humans: molecular mechanisms and clinical considerations. Clin J Pain 24:479–496. doi:10.1097/AJP.0b013e31816b2f43

Dahners LE, Mullis BH (2004) Effects of nonsteroidal anti-inflammatory drugs on bone formation and soft-tissue healing. J Am Acad Orthop Surg 12:139–143

Herbenick MA, Sprott D, Stills H, Lawless M (2008) Effects of a cyclooxygenase 2 inhibitor on fracture healing in a rat model. Am J Orthop (Belle Mead NJ) 37:E133–E137

Reuben SS, Ekman EF (2005) The effect of cyclooxygenase-2 inhibition on analgesia and spinal fusion. J Bone Joint Surg Am 87:536–542. doi:10.2106/jbjs.d.02283

Farmery AD, Wilson-MacDonald J (2009) The analgesic effect of epidural clonidine after spinal surgery: a randomized placebo-controlled trial. Anesth Analg 108:631–634. doi:10.1213/ane.0b013e31818e61b8

Garg N, Panda NB, Gandhi KA, Bhagat H, Batra YK, Grover VK, Chhabra R (2015) Comparison of small dose ketamine and dexmedetomidine infusion for postoperative analgesia in spine surgery—a prospective randomized double-blind placebo controlled study. J Neurosurg Anesthesiol. doi:10.1097/ana.0000000000000193

Salerno A, Hermann R (2006) Efficacy and safety of steroid use for postoperative pain relief. Update and review of the medical literature. J Bone Joint Surg Am 88:1361–1372. doi:10.2106/jbjs.d.03018

Singh K, Samartzis D, Strom J, Manning D, Campbell-Hupp M, Wetzel FT, Gupta P, Phillips FM (2005) A prospective, randomized, double-blind study evaluating the efficacy of postoperative continuous local anesthetic infusion at the iliac crest bone graft site after spinal arthrodesis. Spine (Phila Pa 1976) 30:2477–2483
Ethics declarations
Conflict of interest
The authors declare that they have no conflict of interest including pharmaceutical company involvement. No funds were received in support of this work. No benefits in any form have been or will be received from a commercial party related directly or indirectly to the subject of this manuscript.
About this article
Cite this article
Kim, SI., Ha, KY. & Oh, IS. Preemptive multimodal analgesia for postoperative pain management after lumbar fusion surgery: a randomized controlled trial. Eur Spine J 25, 1614–1619 (2016). https://doi.org/10.1007/s00586-015-4216-3
Received:

Revised:

Accepted:

Published:

Issue Date:

DOI: https://doi.org/10.1007/s00586-015-4216-3
Keywords