Abstract
Purpose
Cervical disc arthroplasty (CDA) was developed to treat cervical degenerated disc diseases with the advantages of preserving the kinematics of the functional spinal unit. However, the safety and reliability of multi-level CDA are still controverted when comparing to the single-level CDA. It has shown unclear benefits in terms of clinical results, functional recovery, heterotopic ossification, and the need for secondary surgical procedures. The purpose of this study is to estimate the effectiveness of multi-level cervical arthroplasty over single-level CDA for the treatment of cervical spondylosis and disc diseases.
Methods
To compare the studies of multi-level CDA versus single-level CDA in patients with cervical spondylosis that reported at least one of the following outcomes: functionality, neck pain, arm pain, quality of life, reoperation and incidence of heterotopic ossification, electronic databases (Medline, Embase, Pubmed, Cochrane library, and Cochrane Central Register of Controlled Trials) were searched. No language restrictions were used. Two authors independently assessed the methodological quality of included studies and extracted the relevant data.
Results
Out of Eight cohorts that were included in the study, four were prospective cohorts and the other four were retrospective. The results of the meta-analysis indicated that there was no significant difference in neck disability index scores, neck visual analog scale (VAS), arm VAS, morbidity of reoperation, heterotopic ossification, and parameters of living quality when comparing multi-level CDA with single-level CDA at 1 and 2 years follow-up postoperatively (p > 0.05).
Conclusions
The meta-analysis revealed that the outcomes and functional recovery of patients performed with multi-level CDA are equivalent to those with single-level CDA, which suggests the multi-level CDA is as effective and safe as single-level invention for the treatment of cervical spondylosis. Nonetheless, more well-designed studies with large groups of patients are needed to provide further evidence for the benefit and reliability of multi-level CDA in the treatment of cervical disc diseases.
Access options
Buy single article
Instant access to the full article PDF.
US$ 39.95
Tax calculation will be finalised during checkout.
Subscribe to journal
Immediate online access to all issues from 2019. Subscription will auto renew annually.
US$ 119
Tax calculation will be finalised during checkout.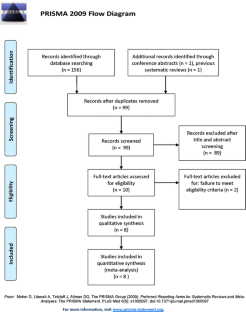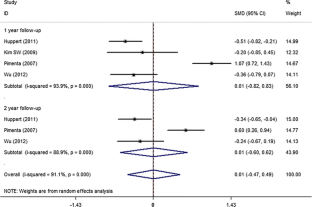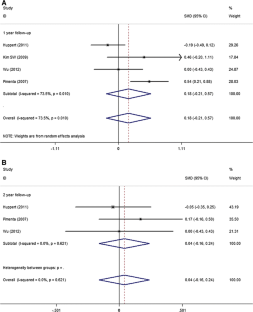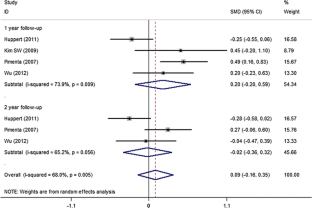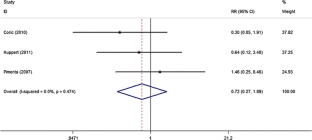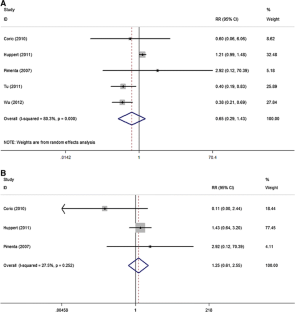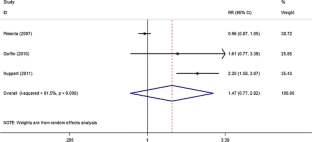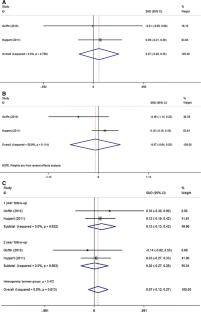 References
1.

Carette S, Fehlings MG (2005) Clinical practice. Cervical radiculopathy. N Engl J Med 353(4):392–399

2.

Bohlman HH et al (1993) Robinson anterior cervical discectomy and arthrodesis for cervical radiculopathy. Long-term follow-up of one hundred and twenty-two patients. J Bone Jt Surg Am 75(9):1298–1307

3.

Bose B (1998) Anterior cervical fusion using Caspar plating: analysis of results and review of the literature. Surg Neurol 49(1):25–31

4.

Kaiser MG et al (2002) Anterior cervical plating enhances arthrodesis after discectomy and fusion with cortical allograft. Neurosurgery 50(2):229–236 discussion 236–8

5.

Pickett G, Rouleau JP, Duggal N (2005) Kinematic analysis of the cervical spine following implantation of an artificial cervical disc. Spine (Phila Pa 1976) 30(17):1949–1954

6.

Sasso RC, Best NM (2008) Cervical kinematics after fusion and Bryan disc arthroplasty. J Spinal Disord Tech 21(1):19–22

7.

Clements DH, O'Leary PF (1990) Anterior cervical discectomy and fusion. Spine (Phila Pa 1976) 15(10):1023–1025

8.

Goffin J et al (2010) A clinical analysis of 4- and 6-year follow-up results after cervical disc replacement surgery using the Bryan Cervical Disc Prosthesis. J Neurosurg Spine 12(3):261–269

9.

Robertson JT, Metcalf NH (2004) Long-term outcome after implantation of the Prestige I disc in an end-stage indication: 4-year results from a pilot study. Neurosurg Focus 17(3):E10

10.

Cummins BH, Robertson JT, Gill SS (1998) Surgical experience with an implanted artificial cervical joint. J Neurosurg 88(6):943–948

11.

Goffin J et al (2003) Intermediate follow-up after treatment of degenerative disc disease with the Bryan Cervical Disc Prosthesis: single-level and bi-level. Spine (Phila Pa 1976) 28(24):2673–2678

12.

Mummaneni PV, Haid RW (2004) The future in the care of the cervical spine: interbody fusion and arthroplasty. Invited submission from the Joint Section Meeting on Disorders of the Spine and Peripheral Nerves, March 2004. J Neurosurg Spine 1(2):155–159

13.

Wigfield CC et al (2002) The new Frenchay artificial cervical joint: results from a 2-year pilot study. Spine (Phila Pa 1976) 27(22):2446–2452

14.

Pimenta L et al (2007) Superiority of multilevel cervical arthroplasty outcomes versus single-level outcomes: 229 consecutive PCM prostheses. Spine (Phila Pa 1976) 32(12):1337–1344

15.

Wang Y et al (2006) Clinical report of cervical arthroplasty in management of spondylotic myelopathy in Chinese. J Orthop Surg Res 1:13

16.

Odom GL, Finney W, Woodhall B (1958) Cervical disk lesions. J Am Med Assoc 166(1):23–28

17.

McHorney CA et al (1994) The MOS 36-item Short-Form Health Survey (SF-36): III. Tests of data quality, scaling assumptions, and reliability across diverse patient groups. Med Care 32(1):40–66

18.

Higgins JP et al (2003) Measuring inconsistency in meta-analyses. BMJ 327(7414):557–560

19.

Mantel N, Haenszel W (1959) Statistical aspects of the analysis of data from retrospective studies of disease. J Natl Cancer Inst 22(4):719–748

20.

Huppert J et al (2011) Comparison between single- and multi-level patients: clinical and radiological outcomes 2 years after cervical disc replacement. Eur Spine J 20(9):1417–1426

21.

Kim SW et al (2009) Comparison of radiographic changes after ACDF versus Bryan disc arthroplasty in single and bi-level cases. Eur Spine J 18(2):218–231

22.

Wu JC et al (2012) Multilevel arthroplasty for cervical spondylosis: more heterotopic ossification at 3 years of follow-up. Spine (Phila Pa 1976) 37(20):E1251–E1259

23.

McAfee PC et al (2003) Classification of heterotopic ossification (HO) in artificial disk replacement. J Spinal Disord Tech 16(4):384–389

24.

Xing D et al (2013) A meta-analysis of cervical arthroplasty compared to anterior cervical discectomy and fusion for single-level cervical disc disease. J Clin Neurosci 20(7):970–978

25.

Fallah A et al (2012) Anterior cervical discectomy with arthroplasty versus arthrodesis for single-level cervical spondylosis: a systematic review and meta-analysis. PLoS One 7(8):e43407

26.

Cheng L et al (2009) Fusion versus Bryan Cervical Disc in two-level cervical disc disease: a prospective, randomised study. Int Orthop 33(5):1347–1351

27.

Phillips FM et al (2009) Effect of two-level total disc replacement on cervical spine kinematics. Spine (Phila Pa 1976) 34(22):E794–E799

28.

Laxer E et al (2006) Adjacent segment disc pressures following two-level cervical disc replacement versus simulated anterior cervical fusion. Stud Health Technol Inform 123:488–492

29.

Park SB et al (2013) X-ray based kinematic analysis of cervical spine according to prosthesis designs: analysis of the Mobi C, Bryan, PCM, and Prestige LP. J Spinal Disord Tech [Epub ahead of print]

30.

Tu TH et al (2011) Heterotopic ossification after cervical total disc replacement: determination by CT and effects on clinical outcomes. J Neurosurg Spine 14(4):457–465

31.

Leung C et al (2005) Clinical significance of heterotopic ossification in cervical disc replacement: a prospective multicenter clinical trial. Neurosurgery 57(4):759–763 discussion 759–63

32.

Heidecke V et al (2008) Intervertebral disc replacement for cervical degenerative disease—clinical results and functional outcome at 2 years in patients implanted with the Bryan cervical disc prosthesis. Acta Neurochir (Wien) 150(5):453–459 discussion 459

33.

Mehren C et al (2006) Heterotopic ossification in total cervical artificial disc replacement. Spine (Phila Pa 1976) 31(24):2802–2806

34.

Suchomel P et al (2010) Clinical results and development of heterotopic ossification in total cervical disc replacement during a 4-year follow-up. Eur Spine J 19(2):307–315

35.

Beaurain J et al (2009) Intermediate clinical and radiological results of cervical TDR (Mobi-C) with up to 2 years of follow-up. Eur Spine J 18(6):841–850

36.

Coric D et al (2010) Prospective study of cervical arthroplasty in 98 patients involved in 1 of 3 separate investigational device exemption studies from a single investigational site with a minimum 2-year follow-up. J Neurosurg Spine 13(6):715–721

37.

Kim HK et al (2009) Surgical outcome of cervical arthroplasty using bryan(r). J Korean Neurosurg Soc 46(6):532–537
Acknowledgments
This work was supported by the grant from Ph.D. Programs Foundation of Ministry of Education of China (20110131120079) and Shandong Provincial Natural Science Foundation, China (No. ZR2013HM095).
Additional information
H. Zhao and L. Cheng contributed equally to this study.
About this article
Cite this article
Zhao, H., Cheng, L., Hou, Y. et al. Multi-level cervical disc arthroplasty (CDA) versus single-level CDA for the treatment of cervical disc diseases: a meta-analysis. Eur Spine J 24, 101–112 (2015). https://doi.org/10.1007/s00586-014-3429-1
Received:

Revised:

Accepted:

Published:

Issue Date:
Keywords
Cervical disc arthroplasty

Multi-level

Single-level

Cervical disc diseases

Meta-analysis