Abstract
Purpose
An initial research indicated that realistic haptic simulators with an adapted training concept are needed to enhance the training for spinal surgery.
Methods
A cognitive task analysis (CTA) was performed to define a realistic and helpful scenario-based simulation. Based on the results a simulator for lumbar discectomy was developed. Additionally, a realistic training operating room was built for a pilot. The results were validated.
Results
The CTA showed a need for realistic scenario-based training in spine surgery. The developed simulator consists of synthetic bone structures, synthetic soft tissue and an advanced bleeding system. Due to the close interdisciplinary cooperation of surgeons between engineers and psychologists, the iterative multicentre validation showed that the simulator is visually and haptically realistic. The simulator offers integrated sensors for the evaluation of the traction being used and the compression during surgery. The participating surgeons in the pilot workshop rated the simulator and the training concept as very useful for the improvement of their surgical skills.
Conclusions
In the context of the present work a precise definition for the simulator and training concept was developed. The additional implementation of sensors allows the objective evaluation of the surgical training by the trainer. Compared to other training simulators and concepts, the high degree of objectivity strengthens the acceptance of the feedback. The measured data of the nerve root tension and the compression of the dura can be used for intraoperative control and a detailed postoperative evaluation.
Access options
Buy single article
Instant access to the full article PDF.
US$ 39.95
Tax calculation will be finalised during checkout.
Subscribe to journal
Immediate online access to all issues from 2019. Subscription will auto renew annually.
US$ 119
Tax calculation will be finalised during checkout.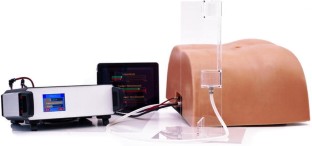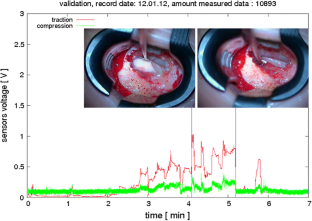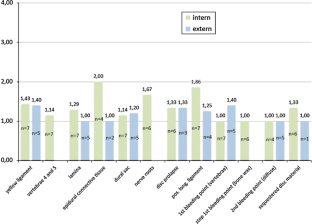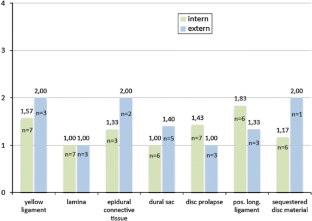 References
1.

Reznick RK, MacRae H (2006) Teaching surgical skills changes in the wind. N Engl J Med 355:2664–2669

2.

Fry H, Kneebone R (2011) Surgical education. Theorising an emerging domain. Springer, Heidelberg

3.

Satava RM (2008) Historical review of surgical simulation—a personal perspective. World J Surg 32:141–148

4.

Militello LG, Hutton RJB (1998) Applied cognitive task analysis (ACTA): a practitioner's toolkit for understanding cognitive task demands. Ergonomics 41:1618–1641

5.

Zachary W, Ryder JM, Hicinbothom JH (2000) Building cognitive task analyses and models of a decision-making team in a complex real-time environment. In: Schraagen JM, Chipman SF, Shalin VJ (eds) Cognitive task analysis. Lawrence Erlbaum, New Jersey, pp 365–383

6.

Flick U, von Kardorff E, Steinke I (2005) Qualitative Forschung: Ein Handbuch. Rowohlt, Reinbek b. Hamburg

7.

Martin JA, Regehr G, Reznick R, Macrae H, Murnaghan J, Hutchison C, Brown M (1997) Objective structured assessment of technical skills (OSATS) for surgical residents. Br J Surg 84:273–278

8.

Krämer R, Herdmann J, Krämer J (2005) Mikrochirurgie der Wirbelsäule. Thieme, Stuttgart

9.

Schijven M, Jakimowicz J (2002) Face-, expert, and referent validity of the Xitact LS500 laparoscopy simulator. Surg Endosc 16:1764–1770
Acknowledgments
A special "thank you" to our cooperation partners: the Department for Neurosurgery, Department of Trauma and Reconstructive Surgery as well as the Anatomical Institute of the University of Leipzig. The authors thank them for their invaluable support. The project was funded by the Federal Ministry for Research and Education (BMBF) as part of the "Unternehmen Region" initiative under Grant Number 03FO2132.
Conflict of interest
None.
About this article
Cite this article
Adermann, J., Geißler, N., Bernal, L.E. et al. Development and validation of an artificial wetlab training system for the lumbar discectomy. Eur Spine J 23, 1978–1983 (2014). https://doi.org/10.1007/s00586-014-3257-3
Received:

Revised:

Accepted:

Published:

Issue Date:
Keywords
Simulator

Wet lab

Training

Lumbar discectomy