Abstract
The determination of skeletal age is essential in the management of patients with scoliosis. One of the most frequently used techniques to determine skeletal maturity is the method described by Risser. However, repeated X-ray exposure in the follow-up examinations of scoliosis patients may increase the risk of cancer. We compared conventional radiological evaluation of the Risser grade with ultrasound evaluation. For scoliosis patients routine application of ultrasound in the follow-up examinations may significantly reduce radiation exposure. 46 adolescent idiopathic scoliosis patients (median age, 14.5 years) were investigated. Sonographic and radiographic assessment of Risser sign was carried out by two independent senior staff skeletal radiologists. Agreement of Risser Grade between the two diagnostic methods was determined by Kappa statistics. Coefficients <0.21, 0.21–0.40, 0.41–0.60, 0.61–0.80, and >0.80 were rated as poor, fair, moderate, good, and very good agreement. For Risser Grades I–III 100% agreement was found between the two methods. Disagreement between radiographic and sonographic evaluation was found in Risser Grades IV and V. In five patients, X-ray evaluation yielded Risser Grade V while ultrasound showed Risser Grade IV. In one patient, radiographic examination resulted in Risser Grade IV while Grade V was detected in ultrasound. Overall, the Kappa value showed very good agreement between the two diagnostic methods. Our findings suggest that ultrasound can be applied as an alternative method to X-ray evaluation in Risser Grade determination. It should be routinely used in clinical practice to reduce the patients exposure to radiation.
This is a preview of subscription content, log in to check access.
Access options
Buy single article
Instant access to the full article PDF.
US$ 39.95
Price includes VAT for USA
Subscribe to journal
Immediate online access to all issues from 2019. Subscription will auto renew annually.
US$ 199
This is the net price. Taxes to be calculated in checkout.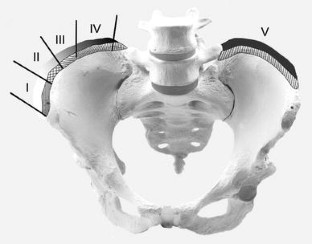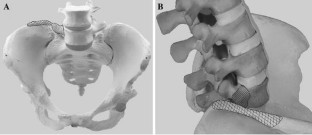 References
1.

Adam CJIM, Harvey JR, Askin GN (2005) Variability in Cobb angle measurements using reformatted computerized tomography scans. Spine 30:1664–1669. doi:10.1097/01.brs.0000169449.68870.f8

2.

Altman D (1991) Practical statistics for medical research. Chapman & Hall/CRC, Boca Raton

3.

Bilgili YHS, Kara SA, Sanli C, Erdal HH, Altinok D (2003) Accuracy of skeletal age assessment in children from birth to 6 years of age with the ultrasonographic version of the Greulich–Pyle atlas. J Ultrasound Med 22:683–690

4.

Bjerkreim ISH, Brox JI (2007) Idiopathic scoliosis treated with Cotrel-Dubousset instrumentation: evaluation 10 years after surgery. Spine 32:2103–2110. doi:10.1097/BRS.0b013e318145a54a

5.

Bulthuis GJVA, Nijenbanning G (2008) Clinical effect of continuous corrective force delivery in the non-operative treatment of idiopathic scoliosis: a prospective cohort study of the TriaC-brace. Eur Spine J 17:231–239. doi:10.1007/s00586-007-0513-9

6.

Castriota-Scanderbeg ADMV (1995) Ultrasound of femoral head cartilage: a new method of assessing bone age. Skeletal Radiol 24:217–420. doi:10.1007/BF00228922

7.

Castriota-Scanderbeg ASM, Emberti-Gialloreti L, Fraracci L (1998) Skeletal age assessment in children and young adults: comparison between a newly developed sonographic method and conventional methods. Skeletal Radiol 27:271–277. doi:10.1007/s002560050380

8.

Charles YP, Canavese DA, Daures F (2007) Skeletal age assessment from the olecranon for idiopathic scoliosis at Risser Grade 0. J Bone Joint Surg Am 89:2737–2744. doi:10.2106/JBJS.G.00124

9.

Cheung JVA, Halbertsma JPK, Maurits NM, Sluiter WJ, Cool JC, Van Horn JR (2004) The relation between electromyography and growth velocity of the spine in the evaluation of curve progression in idiopathic scoliosis. Spine 29:1011–1016. doi:10.1097/00007632-200405010-00012

10.

De Smet AAFS, Asher MA (1981) A method for minimizing the radiation exposure from scoliosis radiographs. J Bone Joint Surg Am 63:156–158

11.

Dolan LAWS (2007) Surgical rates after observation and bracing for adolescent idiopathic scoliosis: an evidence-based review. Spine 32:S91–S100. doi:10.1097/BRS.0b013e318134ead9

12.

Greulich WPS (1959) Radiographic atlas of skeletal development of the hand and wrist, 2nd edn. Stanford University Press, Stanford

13.

Hoffman DALJ, Morin MM, Visscher W, Harris BS 3rd, Boice JD Jr (1989) Breast cancer in women with scoliosis exposed to multiple diagnostic X-rays. J Natl Cancer Inst 81:1307–1312. doi:10.1093/jnci/81.17.1307

14.

Hoppenfeld SLB, Murthy V, Yun G (2003) The rip epiphysis and other growth centers as indicators of the end of spinal growth. Spine 29:47–50. doi:10.1097/01.BRS.0000103941.50129.66

15.

Izumi Y (1995) The accuracy of Risser staging. Spine 20:1868–1871. doi:10.1097/00007632-199509000-00004

16.

Karol LAJC, Browne RH, Madison M (1993) Progression of the curve in boys who have idiopathic scoliosis. J Bone Joint Surg Am 75:1804–1810

17.

Kim YJLL, Bridwell KH, Cheh G, Whorton J, Sides B (2007) Prospective pulmonary function comparison following posterior segmental spinal instrumentation and fusion of adolescent idiopathic scoliosis: is there a relationship between major thoracic curve correction and pulmonary function test improvement? Spine 32:2685–2693. doi:10.1097/BRS.0b013e318074c3ce

18.

Kohashi Y, Oga M, Sugioka Y (1996) A new method using top views of the spine to predict the progression of curves in idiopathic scoliosis during growth. Spine 21:212–217. doi:10.1097/00007632-199601150-00010

19.

Kotwicki TDJ, Padovani JP (2006) Correction of flexible thoracic scoliosis below 65 degrees—a radiological comparison of anterior versus posterior segmental instrumentation applied to similar curves. Eur Spine J 15:972–981. doi:10.1007/s00586-005-0991-6

20.

Kuklo TPB, Polly D, O'Brian F, Schroeder T, Lenke L (2005) Reliability analysis for manual adolescent idiopathic scoliosis measurements. Spine 30:444–454. doi:10.1097/01.brs.0000153702.99342.9c

21.

Kuklo TRPB, Schroeder TM, O'Brien MF (2006) Comparison of manual and digital measurements in adolescent idiopathic scoliosis. Spine 31:1240–1246. doi:10.1097/01.brs.0000217774.13433.a7

22.

Little DGSK, Katz D, Herring JA (2000) Relationship of peak height velocity to other maturity indicators in idiopathic scoliosis in girls. J Bone Joint Surg Am 82:685–693

23.

Lonstein JCJ (1984) The prediction of curve progression in untreated idiopathic scoliosis during growth. J Bone Joint Surg Am 66:1061–1071

24.

Mentzel HJVC, Eulenstein M, Schwartz T, Vogt S, Böttcher J, Yaniv I et al (2005) Assessment of skeletal age at the wrist in children with a new ultrasound device. Pediatr Radiol 35:429–433. doi:10.1007/s00247-004-1385-3

25.

Noordeen MHHF, Edgar MA, Pringle J (1999) Spinal growth and a histological evaluation of the Risser grade in idiopathic scoliosis. Spine 24:535–538. doi:10.1097/00007632-199903150-00006

26.

Peterson LNA (1995) Prediction of progression of the curve in girls who have adolescent idiopathic scoliosis of moderate severity. J Bone Joint Surg Am 77:823–827

27.

Richards BSBR, D'Amato CR, Thompson GH (2005) Standardization of criteria for adolescent idiopathic scoliosis brace studies: SRS Committee on Bracing and Nonoperative Management. Spine 30:2068–2075. doi:10.1097/01.brs.0000178819.90239.d0

28.

Risser J (1958) The Iliac apophysis: an invaluable sign in the management of scoliosis. Clin Orthop Relat Res 11:111–119

29.

Sanders JOBR, Cooney TE, Finegold DN, McConnell SJ (2006) Correlates of the peak high velocity in girls with idiopathic scoliosis. Spine 31:2289–2295. doi:10.1097/01.brs.0000236844.41595.26

30.

Sanders JOBR, McConnell SJ, Margraf SA, Cooney TE (2007) Maturity assessment and curve progression in girls with idiopathic scoliosis. J Bone Joint Surg Am 89:64–73. doi:10.2106/JBJS.F.00067

31.

Sanders JOHJ, Brown RH (1995) Posterior arthrodesis and instrumentation in the immature spine in idiopathic scoliosis. J Bone Joint Surg Am 77:39–45

32.

Sanders JOLD, Richards BS (1997) Prediction of the crankshaft phenomenon by peak height velocity. Spine 22:1352–1356. doi:10.1097/00007632-199706150-00013

33.

Shuren NKJ, Emans J, Rand F (1991) Reevaluation of the use of the Risser sign in idiopathic scoliosis. Spine 17:359–361. doi:10.1097/00007632-199203000-00020

34.

Song KMLD (2000) Peak high velocity as a maturity indicator for males with idiopathic scoliosis. J Pediatr Orthop 20:286–288. doi:10.1097/00004694-200005000-00003

35.

Suh PBMEG (1997) Idiopathic scoliosis in males: a natural history study. Spine 22:1352–1357. doi:10.1097/00007632-199706150-00013

36.

Wagner UADV, Schmitt O (1995) Determination of skeletal maturity by ultrasound: a preliminary report. Skeletal Radiol 24:417–420. doi:10.1007/BF00941236

37.

Wong HKHJ, Rajan U, Chia HP (2005) Idiopathic scoliosis in Singapore schoolchildren: a prevalence study 15 years into the screening program. Spine 30:1188–1196. doi:10.1097/01.brs.0000162280.95076.bb

38.

Wu JQY, Zhang L, Sun Q, Qiu X, He Y (2006) Association of estrogen receptor gene polymorphisms with susceptibility to adolescent idiopathic scoliosis. Spine 31:1131–1136. doi:10.1097/01.brs.0000216603.91330.6f

39.

Yrjönen TYM, Schlenzka D, Poussa M (2007) Results of brace treatment of adolescent idiopathic scoliosis in boys compared with girls: a retrospective study of 102 patients treated with the Boston brace. Eur Spine J 16:393–397. doi:10.1007/s00586-006-0167-z

40.

Zapussis ALJJ (1958) The iliac apophysis and the evolution of curves in scoliosis. J Bone Joint Surg Br 40:442–453
About this article
Cite this article
Thaler, M., Kaufmann, G., Steingruber, I. et al. Radiographic versus ultrasound evaluation of the Risser Grade in adolescent idiopathic scoliosis: a prospective study of 46 patients. Eur Spine J 17, 1251–1255 (2008). https://doi.org/10.1007/s00586-008-0726-6
Received:

Revised:

Accepted:

Published:

Issue Date:
Keywords
Skeletal age

Risser grade

Ultrasound asessment

Adolescent idiopathic scoliosis