Abstract
Work related neck disorders are common problems in office workers, especially among those who are intensive computer users. It is generally agreed that the etiology of work related neck disorders is multidimensional which is associated with, and influenced by, a complex array of individual, physical and psychosocial factors. The aim of the current study was to estimate the one-year prevalence of neck pain among office workers and to determine which physical, psychological and individual factors are associated with these prevalences. Five hundred and twelve office workers were studied. Information was collected by an online questionnaire. Self-reported neck pain during the preceding 12 months was regarded as a dependent variable, whereas different individual, work-related physical and psychosocial factors were studied as independent variables. The 12 month prevalences of neck pain in office workers was 45.5%. Multivariate analysis revealed that women had an almost two-fold risk compared with men (OR = 1.95, 95% CI 1.22–3.13). The odds ratio for age indicates that persons older than 30 years have 2.61 times more chance of having neck pain than younger individuals (OR = 2.61, 95% CI 1.32–3.47). Being physically active decreases the likelihood of having neck pain (OR = 1.85, 95% CI 1.14–2.99). Significant associations were found between neck pain and often holding the neck in a forward bent posture for a prolonged time (OR = 2.01, 95% CI 1.20–3.38), often sitting for a prolonged time (OR = 2.06, 95% CI 1.17–3.62) and often making the same movements per minute (OR = 1.63, 95% CI 1.02–2.60). Mental tiredness at the end of the workday (OR = 2.05, 95% CI 1.29–3.26) and shortage of personnel (OR = 1.71, 95% CI 1.06–2.76) are significantly associated with neck pain. The results of this study indicate that physical and psychosocial work factors, as well as individual variables, are associated with the frequency of neck pain. These association patterns suggest also opportunities for intervention strategies in order to stimulate an ergonomic work place setting and increase a positive psychosocial work environment.
Access options
Buy single article
Instant access to the full article PDF.
US$ 39.95
Tax calculation will be finalised during checkout.
Subscribe to journal
Immediate online access to all issues from 2019. Subscription will auto renew annually.
US$ 119
Tax calculation will be finalised during checkout.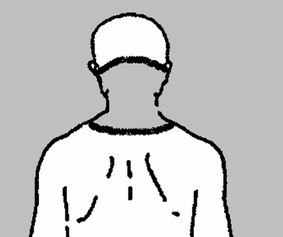 References
1.

Aasa U, Barnekow-Bergkvist M, Angquist K, Brulin C (2005) Relationships between work-related factors and disorders in the neck-shoulder and low-back region among female and male ambulance personnel. J Occup Health 47:481–489

2.

Ariens G, Bongers P, Douwes M, Miedema M, Hoogendoorn W, Van der Wal G, Bouter L, van Mechelen W (2001) Are neck flexion, neck rotation and sitting at work risk factors for neck pain? Results of a prospective cohort study. Occup Environ Med 58:200–207

3.

Borghouts J, Koes B, Bouter L (1998) The clinical course and prognostic factors of non-specific neck pain: a systematic review. Pain 77:1–13

4.

Bot S, Van der Waal J, Terwee C, Van der windt D, Scheelvis F, Bouter L, Dekker J (2005) Incidence and prevalence of complaints of the neck and upper extremity in general practice. Ann Rheum Dis 64:118–123

5.

Brandt LPA, Andersen JH, Lassen CF, Kryger A, Overgaard E, Vilstrup I, Mikkelsen S (2004) Neck and shoulder symptoms and disorders among Danish computer workers. Scand J Work Environ Health 30:399–409

6.

Buckle P, Devereux J (2002) The nature of work-related neck and upper limb musculoskeletal disorders. Appl Ergon 33:207–217

7.

Croft P, Lewis M, Papageorgiou A, Thomas E, Jayson M, Macfarlane G, Silman A (2001) Risk factors for neck pain: a longitudinal study in the general population. Pain 93:317–325

8.

Guez M, Hildingsson C, Nilsson M, Toolanen G (2002) The prevalence of neck pain. A population based study from northern Sweden. Acta Orthop Scand 73:455–459

9.

Hildebrandt VH, Bongers PM, Dul J, van Dijk FJ, Kemper HC (2000) The relationship between leisure time, physical activities and musculoskeletal symptoms and disability in worker populations. Int Arch Occup Environ Health 73(8):507–518

10.

Hildebrandt VH, Bongers PM, van Dijk FJ, Kemper HC, Dul J (2001) Dutch musculoskeletal questionnaire: description and basic qualities. Ergonomics 44(12):1038–1055

11.

Hildebrandt VH (2001) Prevention of work related musculoskeletal disorders: setting priorities using the standardized Dutch musculoskeletal questionnaire. Doctoral thesis, TNO work and employment, Hoofddorp

12.

Jensen C (2003) Development of neck and hand-wrist symptoms in relation to duration of computer use at work. Scand J Work Environ Health 29:197–205

13.

Juul-Kristensen B, Sogaard K, Stroyer J, Jensen C (2004) Computer users' risk factors for developing shoulder, elbow and back symptoms. Scand J Work Environ Health 30:390–398

14.

Juul-Kristensen B, Jensen C (2005) Self reported workplace related ergonomic conditions as prognostic factors for musculoskeletal symptoms: the 'BIT' follow up study on office workers. Occup Environ Med 62:188–194

15.

Kamwendo K, Linton S, Moritz U (1991) Neck and shoulder disorders in medical secretaries. Scand J Rehabil Med 23:127–133

16.

Korhonen T, Ketola R, Toivonen R, Luukkonen R, Häkkänen M, Viikari-Juntura E (2003) Work-related and individual predictors for incident neck pain among office employees working with video display units. Occup Environ Med 60:475–482

17.

Leclerc A, Niedhammer I, Landre MF, Ozguler A, Etore P, Pietri-Taleb F (1999) One-year predictive factors for various aspects of neck disorders. Spine 24(14):1455–1462

18.

Marcus M, Gerr F, Monteilh C, Ortiz DJ, Gentry E, Cohen S, Edwards A, Ensor C, Kleinbaum D (2002) A prospective study of computer users: II. Postural risk factors for musculoskeletal symptoms and disorders. Am J Ind Med 41:236–249

19.

Ortiz-Hernandez L, Gonzalez S, Martinez-Alcantara S, Mendez-Ramirez I (2003) Computer use increases the risk of musculoskeletal disorders among newspaper office worker. Arch Med Res 34:331–342

20.

Picavet H, Schouten J (2003) Musculoskeletal pain in the Netherlands: prevalences, consequences and risk groups, the DMC3-study. Pain 102:167–178

21.

Rocha L, Glina D, Marinho M, Nakasato D (2005) Risk factors for musculoskeletal symptoms among call center operators of a bank in Sao Paulo, Brazil. Ind Health 43:637–646

22.

Sillanpää J, Huikko S, Nyberg M, Kivi P, Laippala P, Uitti J (2003) Effect of work with visual display units on musculoskeletal disorders in the office environment. Occup Med 53:443–451

23.

Skov T, Borg V, Orhede E (1996) Psychosocial and physical risk factors for musculoskeletal disorders of the neck, shoulders, and lower back in salespeople. Occup Environ Med 53(5):351–356

24.

Szeto G, Straker L, Raine S (2002) A field comparison of neck and shoulder postures in symptomatic and asymptomatic office workers. Appl Ergon 33:75–84

25.

Szeto G, Straker L, O'Sullivan P (2005a) A comparison of symptomatic and asymptomatic office workers performing monotonous keyboard work, 1: neck and shoulder muscle recruitment pattern. Man Ther 10:270–280

26.

Szeto G, Straker L, O'Sullivan P (2005b) A comparison of symptomatic and asymptomatic office workers performing monotonous keyboard work, 2: neck and shoulder kinematics. Man Ther 10:281–291

27.

Van den Heuvel S, Van der Beek A, Blatter B, Bongers P (2006) Do work-related physical factors predict neck and upper limb symptoms in office workers? Int Arch Occup Environ Health DOI:10.1007/s00420–006-0093-8

28.

Viikari-Juntura E, Martikainen R, Luukkonen R, Mutanen P, Takala E, Riihimaki H (2001) Longitudinal study on work related and individual risk factors affecting radiating neck pain. Occup Environ Med 58:345–352

29.

Visser B, Van Dieën J (2006) Pathophysiology of upper extremity muscle disorders. J Electromyogr Kinesiol 16:1–16

30.

Walker-Bone K, Palmer KT, Reading I, Cooper C (2003) Soft tissue rheumatic disorders of the neck and upper limb: prevalence and risk factors. Semin Arthritis Rheum 23:185–203

31.

Webb R, Brammah T, Lunt M, Urwin M, Allison T, Symmons D (2003) Prevalence and predictors of intense, chronic, and disabling neck and back pain in the UK general population. Spine 28:1195–1202
Acknowledgment
The authors would like to thank Ms. Benedicte Maere and Mr. Bert Sticker for their assistance in collecting the data.
About this article
Cite this article
Cagnie, B., Danneels, L., Van Tiggelen, D. et al. Individual and work related risk factors for neck pain among office workers: a cross sectional study. Eur Spine J 16, 679–686 (2007). https://doi.org/10.1007/s00586-006-0269-7
Received:

Revised:

Accepted:

Published:

Issue Date:
Keywords
Neck pain

Risk factors

Office work

Work related

Psychosocial