Abstract
Prospective consecutive series cases study to investigate the clinical and radiological results of standalone balloon kyphoplasty and cement augmentation with calcium phosphate in traumatic fractures. Independent observer evaluation of radiological and computer tomography results, visual analogue scale (VAS), Roland–Morris score and complications with acute traumatic compression fractures type A, treated with a standalone balloon kyphoplasty and cement augmentation with calcium phosphate (Calcibon™); follow-up time at a mean of 30 months (24–37 months). From August 2002 to August 2003, consecutive patients with traumatic compression fractures (Magerl type A) without neurological deficit underwent standalone kyphoplasty with Calcibon. We report here the pre-, post-operative and the follow-up results, applying the VAS (0–10) for pain rating, the Roland–Morris (0–24) disability score, CT-scan examination, detailed radiographic evaluation of vertebral body (VB) deformity and segmental kyphosis measurement. The pre-operative X-ray measurements, VAS and the 7 days Roland–Morris scores are compared with the post-operative and the 30 months follow-up findings. Twenty-eight patients with 33 treated fracture levels were included in this study. The mean initial vertebral deformity (VB kyphosis) was 17°, corrected to a post-operative of 6°. We noted a loss of correction at the follow-up in comparison to the post-operative standing X-ray at 24 h of 3° vertebral deformity and 3° segmental kyphosis. The VAS score demonstrates a decrease over time from a mean of 8.7–3.1 at 7 days and to 0.8 at the last follow-up. The Roland–Morris disability score demonstrates a similar improvement. We noticed no major complications related to the procedure. The mean cement resorption after 1 year was 20.3% (0.3–35.3%) and is related to the individual biological resorption process and is not predictable. All patients with vertebral fractures as sole medical problem were discharged within 48 h. All active patients returned to the same work within 3 months with the same working ability as before the accident. Standalone balloon kyphoplasty is a potential alternative mini-invasive technique to reduce the fractures. However, due to the intrinsic characteristic of calcium phosphate cement (Calcibon) we recommend the application of this biological cement for standalone reduction and stabilisation only in fractures type A1 and A3.1 in young patient. In case of higher destruction levels of the VB, we propose the utilisation of Calcibon associated with posterior instrumentation. Having regard to the pointed out indications, our preliminary results demonstrate a new possibility to treat this kind of fractures, allowing a rapid handling of pain, early discharge and return to normal activities.
Access options
Buy single article
Instant access to the full article PDF.
USD 39.95
Price excludes VAT (USA)
Tax calculation will be finalised during checkout.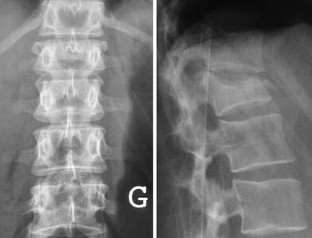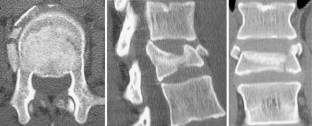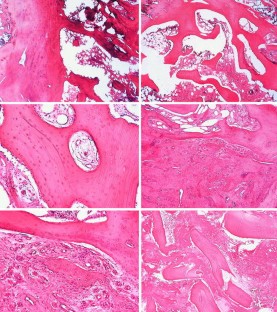 References
Adams MA et al (2000) Mechanical initiation of intervertebral disc degeneration. Spine 25:1625–1636

Bai B et al (1999) The use of an injectable, biodegradable calcium phosphate bone substitute for the prophylactic augmentation of osteoporotic vertebrae and the management of vertebral compression fractures. Spine 24:1521–1526

Brown WE, Chow LC (1983) A new calcium phosphate setting cement. J Dent Res 2:62

Chow LC et al (1998) Calcium phosphate cements. Cements Res Prog 215–238

Daniaux H (1986) Transpedicular repositioning and spongioplasty in fractures of the vertebral bodies of the lower thoracic and lumbar spine. Unfallchirurg 89(5):197–213

Driessens FC et al (1993) Formulation and setting times of some calcium orthophosphate cements: a pilot study. J Mater Sci Mater Med 4:503–508

Driessens FC, Boltong MG, Wenz R (2000) Calcium phosphate bone cements: state of the Art 2000. In: 12th conference of the European society of biomechanics, Dublin, Ireland, 27–30th August 2000

Driessens FC et al (2002) Comparative study of some experimental or commercial calcium phosphate bone cements. Bioceramics, vol 11. In: Proceedings of the 11th international symposium on ceramics in medicine, pp 231–233

Fernandez E, Gil FJ, Best SM, Ginebra MP, Driessens FC, Planell JA (1998) Improvement of the mechanical properties of new calcium phosphate bone cements in the CaHPO4-α-Ca3(PO4)2 system: compressive strength and microstructural development. J Biomed Mater Res 41:560–567

Frankenburg EP et al (1998) Biomechanical and histological evaluation of calcium phosphate cement. J Bone Joint Surg Am 80(8):1112–1124

Fujikawa K et al (1995) Histopathological reaction of calcium phosphate cement in periodontal bone defect. Dent Mater J 14:45–57

Garfin SR et al (2001) New technologies in spine: kyphoplasty and vertebroplasty for the treatment of painful osteoporotic compression fractures. Spine 26(14):1511–1515

Hadjipavlou AG et al (1999) Pathomechanics and clinical relevance of disc degeneration and annular tear: a point-of-view review. Am J Orthop 28:561–571

Hillmeier J et al (2004) Augmentation von Wirbelkörperfrakturen mit einem neuen Calciumphosphate-Zement nach Ballon-Kphoplastie. Orthopäde 33:31–39

Hutton WC et al (2000) Does long-term compressive loading on the intervertebral disc cause degeneration? Spine 25:2993–3004

Khairoun I, Boltong MG, Driessens FC, Planell JA (1997) Effect of calcium carbonate on clinical compliance of apatitic calcium phosphate bone cement. J Biomed Mater Res 38(4):356–360

Khairoun I et al (1998) Some factors controlling the inject ability of calcium phosphate bone cement. J Mater Sci Mater Med 9:425–428

Kopylov P et al (1996) Injectable calcium phosphate in the treatment of distal radial fractures. J Hand Surg Br 21:768–771

Liebermann I et al (2001) Initial outcome and efficacy of kyphoplasty in the treatment of painful osteoporotic vertebral compression fractures. Spine 26(14):1631–1638

Magerl F et al (1994) A comprehensive classification of thoracic and lumbar injuries. Eur Spine J 3:184–201

Müller U et al (1999) Treatment of thoracolumbar burst fractures without neurological deficit by indirect reduction and posterior instrumentation: bisegmental stabilization with monosegmental fusion. Eur Spine J 8:284–289

Oner FC et al (1998) Changes in the disc space after fractures of the thoracolumbar spine. J Bone Joint Surg Br 80:833–839

Oner FC et al (1999) MRI findings of thoracolumbar spine fractures: a categorisation based on MRI examination of 100 fractures. Skeletal Radiol 28:433–443

Ooms EM, Wolke JCG, Jansen JA (2000) Evaluation of a high strength calcium phosphate bone cement. In: 6th world biomaterials congress, Hawaii, 15–20 May

Ooms EM, Wolke JGC, van der Waerden JPCM, Jansen JA (2002) Trabecular bone response to injectable calcium phosphate (Ca-P) cement. J Biomed Mater Res 61:9–18

Ooms E et al (2002) Trabecular bone response to injectable calcium phosphate (Ca-P) cement. Wiley, New York (www.interscience.wiley.com)

Ooms EM, Egglezos EA, Wolke JGC, Jansen JA (2003a) Soft-tissue response to injectable calcium phosphate cements. Biomaterials 24:749–757

Ooms EM, Wolke JCG, van de Heuvel MT, Jeschke B, Jansen JA (2003b) Histological evaluation of the bone response to calcium phosphate cement implanted in cortical bone. Biomaterials 24:989–1000

Resch H et al (2000) Operative vs. konservative Behandlung von Frakturen des thorakolumbalen Übergangs. Unfallchirurg 103:281–288

Shen WJ et al (2001) Nonoperative treatment versus posterior fixation for thoracolumbar junction burst fractures without neurologic deficit. Spine 26(9):1038–1045

Tomita S et al (2003) Biomechanical evaluation of kyphoplasty and vertebroplasty with calcium phosphate cement in a simulated osteoporotic compression fracture. J Orthop Sci 8:192–197

Trivedi JM (2002) Spinal trauma: therapy options and outcomes. Eur J Radiol 42:127–134

Verlaan JJ et al (2002) Balloon vertebroplasty with calcium phosphate cement augmentation for direct restoration of traumatic thoracolumbar vertebral fracture. Spine 27(5):543–548

Verlaan JJ et al (2004) Histological changes after vertebroplasty. J Bone Joint Surg 86:1230–1238

Wenz R, Boltong MG, Driessens FC (2000) Calcium phosphate bone cements: state of the art 1999. In: 6th world biomaterials congress, Hawaii, 15–20 May

Wolke JGC, Wenz R, Ooms EM, Boltong MG, Driessens FC, Jansen JA (1999) Physiochemical properties, composition and in Vivo resorption behaviour of a high strength calcium phosphate cement. Concepts and clinical applications on ionic cements. In: 15th European conference on biomaterials, Arcachon, Bordeaux, France

Wood K et al (2003) Operative compared with non-operative treatment of a thoracolumbar burst fracture without neurological deficit. J Bone J Surg 85(5):773–781
About this article
Cite this article
Maestretti, G., Cremer, C., Otten, P. et al. Prospective study of standalone balloon kyphoplasty with calcium phosphate cement augmentation in traumatic fractures. Eur Spine J 16, 601–610 (2007). https://doi.org/10.1007/s00586-006-0258-x
Received:

Revised:

Accepted:

Published:

Issue Date:

DOI: https://doi.org/10.1007/s00586-006-0258-x
Keywords
Bone cement

Percutaneous treatment

Kyphoplasty

Traumatic fracture

Compression fractures

Calcium phosphate cement

Osteoconduction

Osteotransduction