Abstract
This is a case-series comparison of two approaches to anterior lumbar interbody fusion. A conventional open approach (COA) was compared with a balloon-assisted minimally invasive approach (BMI). Outcome measures included operating time, blood loss and complications. Secondary outcome measures included analgesia requirements, time to mobilization and inpatient stay. There were 17 females (7 COA, 10 BMI) and 18 males (9 COA and 9 BMI). Forty-five discs (21 COA, 24 BMI) in total were fused in 35 patients. There were significant differences (in favour of the BMI) in the overall operating time between the COA and the BMI, and the single level COA and the BMI. There was no inter-group difference in the PCA requirements either overall or between one or two-level operations. The less invasive approach did have a benefit in earlier mobilization of the single-level fusions.
This is a preview of subscription content, log in to check access.
Access options
Buy single article
Instant access to the full article PDF.
US$ 39.95
Tax calculation will be finalised during checkout.
Subscribe to journal
Immediate online access to all issues from 2019. Subscription will auto renew annually.
US$ 199
Tax calculation will be finalised during checkout.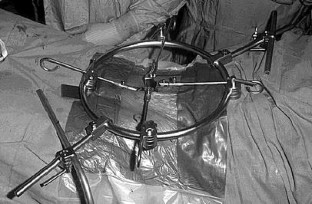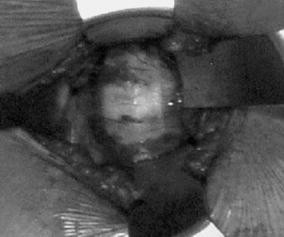 References
1.

Aebi M, Steffen T (2000) Synframe a preliminary report. Eur Spine J 9 (Suppl 1):S44–S50

2.

Boos N, Kalberer F, Schoeb O (2001) Retroperitoneal endoscopically assisted minilaparotomy for anterior lumbar interbody fusion. Technical feasibility and complications. Spine 26

3.

Burns BH (1933) An operation for spondylolisthesis. Lancet 224:1233

4.

Kumar N, Wild A, Webb JK, Aebi M (2000) Hybrid computer-guided and minimally open surgery: anterior lumbar interbody fusion and translaminar screw fixation Eur Spine J 9 (Suppl 1):S71–S77

5.

Mayer MH (1997) A new microsurgical technique for minimally invasive anterior lumbar interbody fusion. Spine 22:691–699

6.

Regan JJ, McAfee PC, Guyer RD et al. (1996) Laparoscopic fusion of the lumbar spine in a multicenter series of the first 34 consecutive patients. Surg Laparosc Endosc 6:459–468

7.

Regan JJ, Guyer RD (1997) Endoscopic techniques in spinal surgery. Clin Orthop 122–139

8.

Regan JJ, Aronoff RJ, Ohnmeiss DD, Sengupta (1999) Laparascopic approach to L4/5 for interbody fusion using BAK cages: experience in the first 58 cases. Spine 24:2171–2174

9.

Regan JJ, Yuan H, McAfee PC (1999) Laparascopic fusion of the lumbar spine: minimally invasive surgery. A prospective multicentre study evaluating open and laparascopic lumbar fusion. Spine 24:402–411

10.

Thalgott JS, Chin AK, Ameriks JA et al. (2000) Gasless endoscopic anterior lumbar interbody fusion utilizing the B.E.R.G. approach. Surg Endosc 14:546–552

11.

Zdeblick TA, David SM (2000) A prospective comparison of surgical approach for anterior L4/5 fusion: laparoscopic versus mini-anterior lumbar interbody fusion. Spine 15:2682–2687

12.

Zindrick MR, Selby D (1996) Lumbar spine fusion: different types and indications. In: Wiesel SW (ed) The lumbar spine. Saunders, Philadelphia

13.

Zucherman JF, Zdeblick TA, Bailey SA et al. (1995) Instrumented laparoscopic spinal fusion: preliminary results. Spine 20:2029–2034
About this article
Cite this article
Farooq, N., Grevitt, M.P. "Does size matter?"A comparison of balloon-assisted less-invasive vs conventional retroperitoneal approach for anterior lumbar interbody fusion. Eur Spine J 13, 639–644 (2004). https://doi.org/10.1007/s00586-004-0680-x
Received:

Revised:

Accepted:

Published:

Issue Date:
Keywords
Lumbar spine

Interbody fusion

Less invasive surgery

Balloon assisted