Abstract
Infection of Leptospira interrogans var. Bataviae in a properly vaccinated German shepherd dog and its successful clinical management are described. The dog was presented with a history of anorexia, vomiting, oliguria, melena, lethargy, and weakness. The animal had a proper history of yearly vaccination with the multicomponent vaccine. Hematology revealed leucocytosis, thrombocytopenia, granulocytosis, and anemia. Serum biochemical analysis showed elevated BUN, creatinine, ALP, total bilirubin, hypoalbuminemia, hyperglobulinemia, and lower A:G ratio. Based upon the clinical signs and blood-biochemical changes, the case was tentatively diagnosed as leptospirosis. Confirmation was done by microscopic agglutination test (MAT) along with polymerase chain reaction (PCR). The dog was treated with benzylpenicillin at a dose rate of 40,000 units/kg body weight intravenously twice a day along with proton pump inhibitors, fluids, electrolytes, and vitamin supplements for 5 days. The animal made a considerable improvement in condition after 5 days of treatment. To prevent persistent renal shedding of Leptospira organism, the animal was treated with doxycycline orally for 14 days. The animal made a complete recovery after 3 weeks of care. This case reports the emergence of a new Leptospira serovar in dogs of Kerala characterized by hepatic, renal, and hemorrhagic clinical manifestations. This case points towards the need for a seroprevalence study of leptospirosis in canines followed by incorporation of emerging serovars into the vaccination regime.
This is a preview of subscription content, log in to check access.
Access options
Buy single article
Instant access to the full article PDF.
US$ 39.95
Price includes VAT for USA
Subscribe to journal
Immediate online access to all issues from 2019. Subscription will auto renew annually.
US$ 99
This is the net price. Taxes to be calculated in checkout.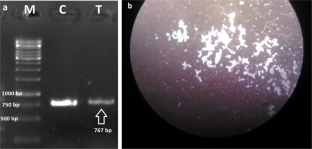 References
Abhinay G, Joseph S, Ambily R (2012) Seroprevalence of canine leptospirosis. Indian Vet J 89(2):72

Adesiyun AA, Hull-Jackson C, Mootoo N, Halsall S, Bennett R, Clarke NR, Whittington CU, Seepersadsingh N (2006) Sero-epidemiology of canine leptospirosis in Trinidad: serovars, implications for vaccination and public health. J Veterinary Med Ser B 53(2):91–99

Adkin CA, Cowgill LD (2000) Treatment and outcome of dogs with leptospirosis: 36 cases (1990-1998). JAVMA. 216(3):371–375

Ajith Y, Nithya C, Arathy S, Jeny G, Meera K, Shemeema A, Siji SR, Junaid N, Tresamol PV (2016) Clinical management of a Labrador retriever dog concurrently infected with Leptospira interrogans, Babesia gibsoni and Dirofilaria repens. Comp Clin Pathol 25(6):1325–1330

Ambily R, Mini M, Joseph S, Vamshi KS, Abhinay G (2013) Canine leptospirosis - a seroprevalence study from Kerala, India. Vet World 6(1):42–44

Balakrishnan G, Govindarajan R, Meenambigai TV, Jayakumar V, Manohar MB (2008) Seroprevalance of animal leptospirosis in certain parts of Tamil Nadu. Indian Vet J 85:227–228

Greene EC, Sykes JE, Brown CA (2006) Leptospirosis. In: Greene CD (ed) Infectious diseases of the dog and the cat, 3rd edn. St Louis, Mo, Saunders-Elsevier, pp 401–417

Joseph S, Mini M, Sriram VK, Ambily R, Aravindakshan T, Ajithkumar S (2018) Evaluation of real-time PCR, MAT, and recombinant LipL32-based ELISA for the diagnosis of canine leptospirosis in a disease-endemic South Indian state, Kerala. Turk J Vet Anim Sci 42(3):191–197

Koteeswaran A (2006) Seroprevalence of leptospirosis in man and animals in Tamilnadu. Indian J Med Microbiol 24(4):329–331

Lau CL, Skelly C, Smythe LD, Craig SB, Weinstein P (2012) Emergence of new leptospiral serovars in American Samoa - ascertainment or ecological change? BMC Infect Dis 2012(12):19

OIE. 2000. Manual of standards diagnostic tests and vaccines, leptospirosis, Paris. Part 2, Section 2.2, Chapter 2.2.4. Available: http://www.OIE.int[21 Feb.2017]

Ooteman MC, Vago AR, Koury MC (2006) Evaluation of MAT, IgM ELISA and PCR methods for the diagnosis of human leptospirosis. J Microbiol Methods 65(2):247–257

Sariprabha, P. 2010. Evaluation of whole cell antigen and outer membrane protein based latex agglutination test for serodiagnosis of canine leptospirosis. M.V.Sc. Thesis, Kerala Agricultural University, Thrissur, 75p

Soman M, Jayaprakasan V, Mini M (2014) Epidemiological study on human and canine leptospirosis in Central and North Kerala. Veterinary World 7(10):759–764

Vishak, C.R. 2015. Comparison of the diagnostic efficacies of recombinant lipl21 and lipl32 proteins in canine leptospirosis. M.V.Sc. thesis, Kerala Veterinary and Animal Sciences University, Pookode, 88p

World Health Organization (2007). Leptospirosis laboratory manual. 69 p
Ethics declarations
Conflict of interest
The authors declare that they have no conflict of interest.
Ethical approval
This article does not contain any studies with human or animal participants performed by any of the authors. The article reports a clinical case presented at the University Veterinary Hospital (UVH), Kokkalai, Thrissur, Kerala. All protocols followed were as per the guidelines from the standard textbooks in Veterinary Medicine and were ethical.
Additional information
Publisher's note
Springer Nature remains neutral with regard to jurisdictional claims in published maps and institutional affiliations.
About this article
Cite this article
Sharun, K., Anjana, S., Dhivahar, M. et al. Diagnosis and treatment of canine leptospirosis due to serovar Bataviae—a case report. Comp Clin Pathol 28, 1829–1833 (2019). https://doi.org/10.1007/s00580-019-02949-4
Received:

Accepted:

Published:

Issue Date:
Keywords
Leptospirosis

Bataviae

Emerging serovars

Microscopic agglutination test