Abstract
This study was aimed to evaluate the effect of traumatic reticulitis and other affections on some blood variables in buffaloes. Female buffaloes (n = 62) were divided into eight groups: control, non-penetrating reticular foreign bodies (NPRF), traumatic reticulitis (TR), traumatic reticuloperitonitis (TRP), traumatic reticuloperitonitis with peri-reticular abscess (TRP + PA), traumatic reticuloperitonitis with vagus indigestion (TRP + VI), diaphragmatic hernia (DH), and traumatic pericarditis (TP). Results revealed a significant decrease in RBC count in cases of NPRF, TR, TRP, TRP + PA, and TP. Platelet count was significantly decreased in case of TRP. Serum albumin concentration was significantly decreased in cases of TRP, NPRF and TR. Serum zinc was significantly decreased in case of TP. Serum phosphorus was significantly decreased in case of DH. It could be concluded that anemia is a consistent finding in affections of the rumen and reticulum in buffaloes. The tendency of buffaloes to ingest foreign bodies may be attributed to deficiency of phosphorus and/or zinc.
Access options
Buy single article
Instant access to the full article PDF.
USD 39.95
Price includes VAT (USA)
Tax calculation will be finalised during checkout.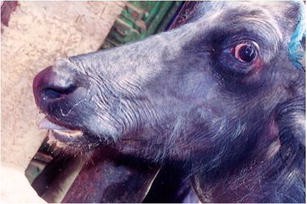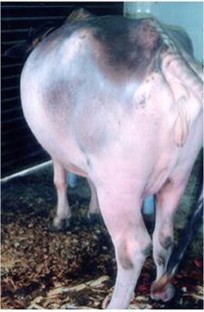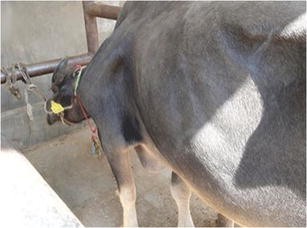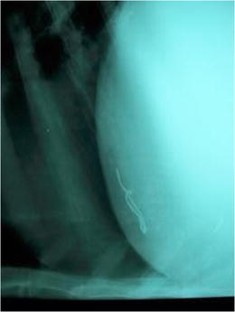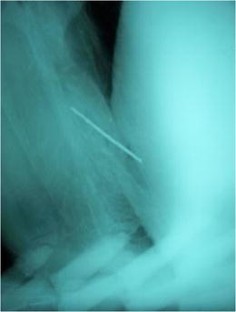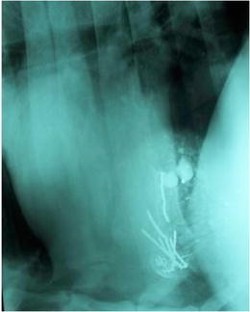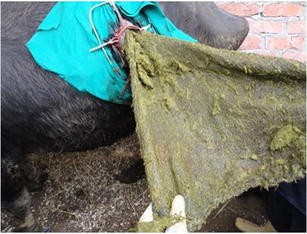 References
Abd Ellah MR, Hamed MI, Derar RI (2014) Serum biochemical and hematological reference values for lactating buffaloes. Comp Clin Pathol 23:1179–1188

Abdelaal AM, Floeck M, El Maghawry S, Baumgartner W (2009) Clinical and ultrasonographic differences between cattle and buffaloes with various sequelae of traumatic reticuloperitonitis. Veterinarni Medicina 54:399–406

Bouda J, Dvorak V, Minksova E, Dvorak R (1980) The activities of glutamic oxalacetic transaminase, gamma glutamyl transferase and alkaline phosphatase in blood plasma of cows and their calves fed from buckets. Acta Vet Borno 49:193–198

Coles EH (1986) Introduction, leucocytes, hemostasis and coagulation of blood. In: veterinary clinical pathology, 4th edition. W.B. Saunders Company

Craig AM, Pearson EG, Meyer C, Schmitz JA (1991) Serum liver enzymes and histopathologic changes in calves with chronic and chronic delayed Senecio jacobabae toxicosis. Am J Vet Res 52:1969–1978

El-Ashker M, Salama M, El-Boshy M (2013) Traumatic reticuloperitonitis in water buffalo (Bubalus bubalis): clinical findings and the associated inflammatory response. Journal of Veterinary Medicine Article ID 808656, 6 pages, 2013. https://doi.org/10.1155/2013/808656

Ghanem MM (2010) A comparative study on traumatic reticuloperitonitis and traumatic pericarditis in Egyptian cattle. Turk J Vet Anim Sci 34:143–153

Gokce HI, Gokce G, Cihan M (2007) Alterations in coagulation profiles and biochemical and haematological parameters in cattle with traumatic reticuloperitonitis. Vet Res Commun 31:529–537

Pearson EG (1990) Diseases of the hepatobiliary system. In: Large animal internal medicine. (Bradford P. Smith ed), The C. V. Mosby Company. pp. 837

Radostits OM, Gay CC, Hinchcliff KW, Constable PD (2006) Veterinary medicine: a textbook of the diseases of cattle, horses, sheep, pigs and goats. Elsevier. 10th edition. pp. 293-311

Sharma MC, Kumar P (2006) Foreign body syndrome in buffaloes (Bubalus bubalis): an emerging threat. Asian Journal of Animal and Veterinary Advances 1:89–98

Suthar DN, Jhala SK, Bhatt RH, Patel JB, Joy N (2011) Surgical management of ruminal impaction due to non penetration foreign body syndrome in kankrej cattle. IJAVMS 5:477–480

Vanitha V, Nambi AP, Gowri B, Kavitha S (2010) Rumen impaction in cattle with indigestible foreign bodies in Chennai. Tamilnadu J. Veterinary and animal Sciences 6: 138–140
Ethics declarations
Conflict of interest
The authors declare that they have no conflict of interest.
Informed consent
Informed consent was obtained from all owners of the animals included in the study.
Research involving human participants and/or animals
This article does not contain any studies with human participants performed by any of the authors.
All procedures involving animals were done in accordance with the ethical standards of Assiut University, Egypt.
About this article
Cite this article
Abd Ellah, M.R., El-Hawari, S.F., Misk, N.A. et al. Effect of traumatic reticulitis and allied syndromes on blood constituents in buffaloes. Comp Clin Pathol 27, 747–753 (2018). https://doi.org/10.1007/s00580-018-2661-1
Received:

Accepted:

Published:

Issue Date:
Keywords
Blood

Buffaloes

Hematology

Serum

Biochemical