Abstract
This study aimed to investigate the effect of piribedil, a drug used for the treatment of Parkinson's disease and which has direct dopaminergic stimulating action, on the acute hepatic injury in mice. Hepatotoxicity was induced by CCl4 orally (0.28 ml/kg). Piribedil at three dose levels (4.5, 9, or 18 mg/kg) or silymarin (25 mg/kg) was given orally daily for 7 days, starting at time of administration of CCl4. Liver damage was assessed by determining liver serum enzyme activities and by hepatic histopathology. Piribedil administration lessened the increases in serum alanine aminotransferase (ALT), aspartate aminotransferase (AST), and alkaline phosphatase (ALP) and also prevented the development of hepatic necrosis caused by CCl4. The effect of piribedil was dose-dependent one. Piribedil administered at the above doses caused significant reduction in the elevated plasma ALT by −36.3%, −42.8%, and −52.4% and ALP by −25%, −36.9%, and −57.1%, respectively. AST decreased by −36.4% and −46.2% by piribedil at 9 or 18 mg/kg, respectively. In comparison, the elevated serum ALT, AST, and ALP levels decreased to −69.6%, −64.2%, and −68.5% of control values, respectively, by silymarin. Histopathologic examination of the livers of CCl4-treated mice administered piribedil at 9 mg/kg showed noticeable amelioration of the liver tissue damage, while piribedil at 18 mg/kg resulted in restoration of the normal architecture of the liver tissue as well as noticeable increase in the protein content of hepatocytes. It is concluded that administration of the dopaminergic agonist piribedil in a model of liver injury induced by CCl4 results in amelioration of liver damage.
Access options
Buy single article
Instant access to the full article PDF.
US$ 39.95
Tax calculation will be finalised during checkout.
Subscribe to journal
Immediate online access to all issues from 2019. Subscription will auto renew annually.
US$ 79
Tax calculation will be finalised during checkout.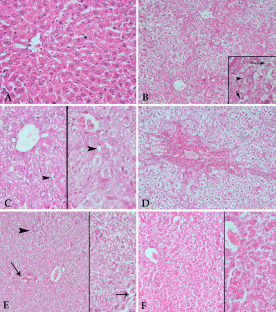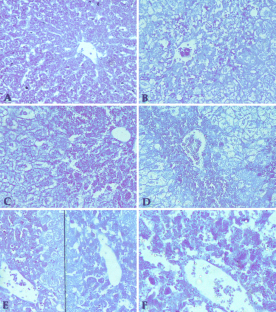 References
Bacq Y, Gaudin C, Hadengue A, Roulot D, Braillon A, Moreau R, Lebrec D (1991) Systemic, splanchnic and renal hemodynamic effects of a dopaminergic dose of dopamine in patients with cirrhosis. Hepatology 14:483–487

Baraldi M, Zeneroli ML, Ricci P, Caselgrandi E, Ventura E (1983) Down regulation of striatal dopamine receptors in experimental hepatic encephalopathy. Life Sci 32:1417–1425

Beck GCh, Brinkkoetter P, Hanusch C, Schulte J, van Ackern K, van der Woude FJ, Yard BA (2004) Clinical review: immunomodulatory effects of dopamine in general inflammation. Crit Care 8:485–491

Belfield A, Goldberg DM (1971) Revised assay for serum phenyl phosphatase activity using 4-amino-antipyrine. Enzyme 12:561–573

Buylaert WA (1977) Femoral vasodilatation produced by piribedil (ET495) and its metabolite S584 in the hindleg of the dog. Naunyn Schmiedebergs Arch Pharmacol 299:101–103

Caldwell MA, Reymann JM, Bentue-Ferrer D, Allain H, Leonard BE (1996) The dopamine agonists lisuride and piribedil protect against behavioural and histological changes following 4-vessel occlusion in the rat. Neuropsychobiology 34:117–124

Calzi F, Bellasio R, Guiso G, Caccia S, Tacconi MT (1997) Effect of piribedil and its metabolite, S584, on brain lipid peroxidation in vitro and in vivo. Eur J Pharmacol 338:185–190

Crowley LV (1967) The Reitman–Frankel colorimetric transaminase procedure in suspected myocardial infarction. Clin Chem 13:482–487

Delbarre B, Delbarre G, Rochat C, Calinon F (1995) Effect of piribedil, a D-2 dopaminergic agonist, on dopamine, amino acids, and free radicals in gerbil brain after cerebral ischemia. Mol Chem Neuropathol 26:43–52

Flora K, Hahn M, Rosen H, Benner K (1998) Milk thistle (Silybum marianum) for the therapy of liver disease. Am J Gastroenterol 93:139–143

Giullian JA, Marsh JW, Chung OK, Drougas JG, Wright JK, Chapman WC, Blair KT, Barnard SE, Feurer ID, Pinson CW (2000) Effect of dopamine infusion (3–30 microg/kg/min) on hepatic hemodynamics. J Surg Res 88:52–57

Goldberg LI (1972) Cardiovascular and renal actions of dopamine: potential clinical applications. Pharmacol Rev 24:1–29

Goldberg LI (1975) The dopamine vascular receptor. Biochem Pharmacol 24:651–653

Haas DA, George SR (1988) Single or repeated mild stress increases synthesis and release of hypothalamic corticotropin releasing factor. Brain Res 461:230–237

Halpenny M, Lakshmi S, O'Donnell A, O'Callaghan-Enright S, Shorten GD (2001) Fenoldopam: renal and splanchnic effects in patients undergoing coronary artery bypass grafting. Anaesthesia 56:953–960

Hasselgren PO, Biber B, Fornander J (1983) Improved blood flow and protein synthesis in the postischemic liver following infusion of dopamine. J Surg Res 34:44–52

Hiroyuki S, Shinji U (2004) Mechanism of postoperative liver dysfunction and its management. Surgical Therapy 90:752–756

Hsu CT, Schichijo K, Ito M, Sekine I (1993) The effect of chemical sympathectomy on acute liver injury induced by carbon tetrachloride in spontaneously hypertensive rats. J Auton Nerv Syst 43:91–96

Jain CK, Vishwanathan N (2007) Parkinson's disease: a perilous magic of nature. Scientific Research and Essays 2:251–255

Kalin N, Takahashi L, Chen F (1994) Restraint stress increases corticotropin-releasing hormone mRNA content in the amygdala and paraventricular nucleus. Brain Res 656:182–186

Kim ZG, Sanli E, Brinkmann L, Lorenz M, Gutt CN (2002) Impact of dopamine and endothelin-1 antagonism on portal venous blood flow during laparoscopic surgery. Surgical Endoscopy 16:1292–1296

Konstandi M, Harkitis P, Kostakis D, Marselos M, Johnson EO, Lang MA (2008) D2-receptor-linked signaling pathways regulate the expression of hepatic CYP2E1. Life Sci 82:1–10

Kornbrust DJ, Bus JS (1984) Glutathione depletion by methyl chloride and association with lipid peroxidation in mice and rats. Toxicol Appl Pharmacol 72:388–399

Laubie M, Schmitt H (1978) Inhibitory effects of piribedil on adrenergic neurotransmission. Eur J Pharmacol 52:99–107

Marcano H, Novoa E, Friedman E, Crespo A, Tortoledo M, Sanchez de Leon R (2001) Effect of dopamine on platelet activating factor induced-pulmonary edema in isolated and perfused rabbit lungs. Respir Physiol 126:153–162

Mazia D, Drewer PA, Alfert M (1953) The cytochemical staining and measurement of protein with mercaric bromophenol blue. Biol Bull 104:57–67

McCulloch J, Edvisson L (1980) Cerebral circulatory and metabolic effects of piribedil. Eur J Pharmacol 66:327–337

Millan MJ (2010) From the cell to the clinic: a comparative review of the partial D2/D3receptor agonist and α2-adrenoceptor antagonist, piribedil, in the treatment of Parkinson's disease. Pharmacol Ther 128:229–273

Mindham RH, Lamb P, Bradley R (1977) A comparison of piribedil, procyclidine and placebo in the control of phenothiazine-induced parkinsonism. Br J Psychiatr 130:581–585

Mitchell IM, Pollock JCS, Jam MPG (1995) Effects of dopamine on liver blood flow in children with congenital heart disease. Ann Thorac Surg 60:1741–1744

Montosi G, Garuti C, Iannone A, Pietrangelo A (1998) Spatial and temporal dynamics of hepatic stellate cell activation during oxidant-stress-induced fibrogenesis. Am J Pathol 152:1319–1326

Mousseau DD, Perney P, Layrargues GP, Butterworth RF (1993) Selective loss of pallidal dopamine D2 receptor density in hepatic encephalopathy. Neuroscience Letters 162:192–196

Muriel P, Alba N, Perez-Alvarez VM, Shibayama M, Tsutsumi VK (2001) Kupffer cells inhibition prevents hepatic lipid peroxidation and damage induced by carbon tetrachloride. Comp Biochem Physiol C Toxicol Pharmacol 130:219–226

Nagaraja DM, Jayashree S (2001) Randomized study of the dopamine receptor agonist piribedil in the treatment of mild cognitive impairment. Am J Psychiatry 158:1517–1519

Nakade Y, Yoneda M, Nakamura K, Makino I, Terano A (2002) Involvement of endogenous CRF in carbon tetrachloride-induced acute liver injury in rats. Am J Physiol Regul Integr Comp Physiol 282:R1782–R1788

Paget GE, Barnes JM (1964) Toxicity testing. In: Laurence DR, Bacharach AL (eds) Evaluation of drug activities pharmacometrics. Academic, London, pp 1–135

Poli G (2000) Pathogenesis of liver fibrosis: role of oxidative stress. Mol Asp Med 21:49–98

Rascol O, Dubois B, Caldas AC, Senn S, Del Signore S, Lees A, Parkinson REGAIN Study Group (2006) Early piribedil monotherapy of Parkinson's disease: a planned seven-month report of the REGAIN study. Mov Disord 21:2110–2115

Saller R, Meier R, Brignoli R (2001) The use of silymarin in the treatment of liver diseases. Drugs 61:2035–2063

Sato Y, Yoneda M, Nakamura K, Makino I, Terano A (2003) Protective effect of central thyrotropin-releasing hormone on carbon tetrachloride-induced acute hepatocellular necrosis in rats. J Hepatol 39:47–54

Seri I, Eklöf AC, Aperia A (1987) Role of dopamine2-receptors in mediating renal vascular response to low dose dopamine infusion in the rat. Acta Physiol Scand 130:563–569

Smith L, De Salvia M, Jenner P, Marsden CD (1966) An appraisal of the antiparkinsonian activity of piribedil in 1-methyl-4-phenyl-1,2,3,6-tetrahydropyridine-treated common marmosets. Movement Disorders 11:125–135

Tamori K, Yoneda M, Nakamura K, Makino I (1998) Effect of intracisternal thyrotropin-releasing hormone on hepatic blood flow in rats. Am J Physiol 274:G277–G282

Tanaka N, Tanaka K, Nagashima Y, Kondo M, Sekihara H (1999) Nitric oxide increases hepatic arterial blood flow in rats with carbon tetrachloride-induced acute hepatic injury. Gastroenterology 117:173–180

Tomasi A, Albano E, Banni S, Botti B, Corongiu F, Dessi MA, Iannone A, Vannini V, Dianzani MU (1987) Free-radical metabolism of carbon tetrachloride in rat liver mitochondria. A study of the mechanism of activation. Biochem J 246:313–317

Turle-Lorenzo N, Maurin B, Puma C, Chezaubernard C, Morain P, Baunez C, Nieoullon A, Amalric M (2006) The dopamine agonist piribedil with L-DOPA improves attentional dysfunction: relevance for Parkinson's disease. J Pharmacol Exp Ther 319:914–923

Uyama N, Geerts A, Reynaert H (2004) Neural connections between the hypothalamus and the liver. The Anatomical Record Part A: Discoveries in Molecular, Cellular, and Evolutionary Biology 280A:808–820

Velasco M, Luchsinger A (1998) Dopamine: pharmacologic and therapeutic aspects. Am J Ther 5:37–43

Wójcikowski J, Daniel WA (2011) The role of the nervous system in the regulation of liver cytochrome p450. Curr Drug Metab 12:124–138

Yano M, Adachi N, Liu K, Arai T (2005) Flumazenil-induced improvement of the central dopaminergic system in rats with acute hepatic failure. J Neurosurg Anesthesiol 17:69–74

Yokohama S, Yoneda M, Nakamura K, Makino I (1999) Effect of central corticotropin-releasing factor on carbon tetrachloride-induced acute liver injury in rats. Am J Physiol 276:G622–G662

Yoneda M, Tamori K, Sato Y, Yokohama S, Nakamura K, Makino I (1997) Central thyrotropin-releasing hormone stimulates hepatic DNA synthesis in rats. Hepatology 26:1203–1208

Yoneda M, Nakamura K, Nakade Y, Tamano M, Kono T, Watanobe H, Shimada T, Hiraishi H, Terano A (2005) Effect of central corticotropin releasing factor on hepatic circulation in rats: the role of the CRF2 receptor in the brain. Gut 54:282–288

Zhang S, Peng XG, Liu CC, Liu H, Lu Y (2007) Low-dose dopamine reduces inflammatory factors of acute pancreatitis in rats. Hepatobiliary Pancreat Dis Int 6:646–649

Ziegler M, Rondot P (1999) Action of piribedil in Parkinson's disease. Multicenter study. Presse Med 28:1414–1418
About this article
Cite this article
Abdel-Salam, O.M.E., Sleem, A.A. & Shafee, N. The dopamine agonist piribedil exerts hepatoprotective effects on carbon tetrachloride-induced hepatic damage. Comp Clin Pathol 22, 413–419 (2013). https://doi.org/10.1007/s00580-012-1425-6
Received:

Accepted:

Published:

Issue Date:
Keywords
Piribedil

Hepatic injury

Mice

CCl4