Abstract
The objective of this study was to evaluate effect of corn silk against gentamicin (GM)-induced nephrotoxicity. Sixty Wistar rats were divided into ten equal groups as follow: (1) control group, 0.1 ml/kg given intraperitoneally (i.p.) per day of isotonic saline. (2) GM group, 100 mg/kg i.p. per day of GM. (3) corn silk groups (3–6), 200, 300, 400, and 500 mg/kg, i.p. (4) Corn silk + GM groups (7–10), corn silk extract was injected the same as corn silk groups and after1 h, 100 mg/kg GM was injected i.p. to rats. All animals were treated for 8 days. Plasma creatinine and urea levels significantly increased in GM group. Corn silk administration (200 and 300 mg/kg) with GM injection significantly decreased serum creatinine, but not urea, levels compared with GM group. Acute tubular necrosis (ATN), hyaline casts in tubular lumen, interstitial nephritis, and glomerular changes were histopathologically detected in the GM group. Co-treatment of corn silk with GM considerably decreased the interstitial nephritis, but not ATN and hyaline casts formation, compared with the GM group. Also, high dose of corn silk caused hyaline cast formation, apoptosis, congestion, and swelling of renal tubules. In conclusion, the results showed that corn silk may ameliorate nephropathy during prolonged therapeutic use of GM and related aminoglycosides.
Access options
Buy single article
Instant access to the full article PDF.
USD 39.95
Price excludes VAT (USA)
Tax calculation will be finalised during checkout.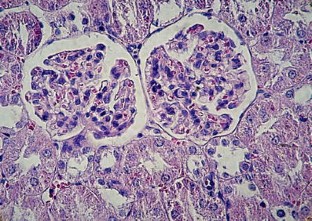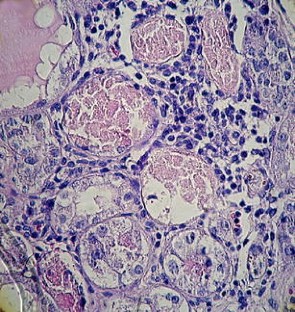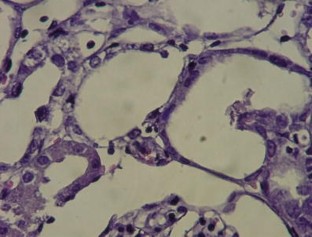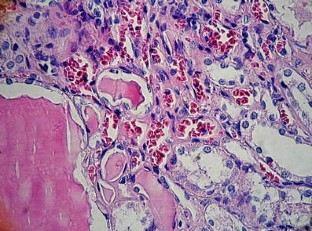 References
Al-Majed AA, Mostafa AM, Al-Rikabi AC, Al-Shabanah OA (2002) Protective effects of oral arabic gum administration on gentamicin-induced nephrotoxicity in rats. Pharmacol Res 46(5):445–451

Ali BH (2002) The effect of treatment with the medicinal plant Rhazya stricta decne on gentamicin nephrotoxicity in rats. Phytomedicine 9(5):385–389

Ali BH (2003) Agents ameliorating or augmenting experimental gentamicin nephrotoxicity: some recent research. Food Chem Toxicol 41(11):1447–1452

Banday AA, Farooq N, Priyamvada S, Yusufi AN, Khan F (2008) Time dependent effects of gentamicin on the enzymes of carbohydrate metabolism, brush border membrane and oxidative stress in rat kidney tissues. Life Sci 82(9–10):450–459

Cuzzocrea S, Mazzon E, Dugo L, Serraino I, Di Paola R, Britti D, De Sarro A, Pierpaoli S, Caputi A, Masini E, Salvemini D (2002) A role for superoxide in gentamicin-mediated nephropathy in rats. Eur J Pharmacol 450(1):67–76

Derakhshanfar A, Bidadkosh A, Kazeminia S (2007a) Vitamin E protection against gentamicin-induced nephrotoxicity in rats: a biochemical and histopathologic study. Iranian Journal of Veterinary Research 8(3):231–238

Derakhshanfar A, Bidadkosh A, Mohammadi Yazdi A (2007b) Dopamine protects gentamicin early induced nephrotoxicity in Sprague-Dawley rats. Comp Clin Pathol 17:99–104

El-Ghorab A, El-Massry KF, Shibamoto T (2007) Chemical composition of the volatile extract and antioxidant activities of the volatile and nonvolatile extracts of Egyptian corn silk (Zea mays L.). J Agric Food Chem 55(22):9124–9127

Farooq N, Priyamvada S, Khan F, Yusufi AN (2007) Time dependent effect of gentamicin on enzymes of carbohydrate metabolism and terminal digestion in rat intestine. Hum Exp Toxicol 26(7):587–593

Ghaznavi R, Kadkhodaee M (2007) Comparative effects of selective and non-selective nitric oxide synthase inhibition in gentamicin-induced rat nephrotoxicity. Arch Toxicol 81(6):453–457

Gilbert DN, Wood CA, Kohlhepp SJ, Kohnen PW, Houghton DC, Finkbeiner HC, Lindsley J, Bennett WM (1989) Polyaspartic acid prevents experimental aminoglycoside nephrotoxicity. J Infect Dis 159(5):945–953

Hori R, Saito H, Iwata T, Inui K (1989) Interaction of gentamicin with atrial natriuretic polypeptide receptors in renal cells. Biochem Pharmacol 38(8):1359–1361

Karahan I, Atessahin A, Yilmaz S, Ceribasi AO, Sakin F (2005) Protective effect of lycopene on gentamicin-induced oxidative stress and nephrotoxicity in rats. Toxicology 215(3):198–204

Kumar KV, Shifow AA, Naidu MU, Ratnakar KS (2000) Carvedilol: a beta blocker with antioxidant property protects against gentamicin-induced nephrotoxicity in rats. Life Sci 66(26):2603–2611

Mathew TH (1992) Drug-induced renal disease. Med J Aust 156(10):724–728

Mingeot-Leclercq MP, Tulkens PM (1999) Aminoglycosides: nephrotoxicity. Antimicrob Agents Chemother 43(5):1003–1012

Nagai J, Takano M (2004) Molecular aspects of renal handling of aminoglycosides and strategies for preventing the nephrotoxicity. Drug Metab Pharmacokinet 19(3):159–170

Nakakuki M, Yamasaki F, Shinkawa T, Kudo M, Watanabe M, Mizota M (1996) Protective effect of human ulinastatin against gentamicin-induced acute renal failure in rats. Can J Physiol Pharmacol 74(1):104–111

Paterson DL, Robson JM, Wagener MM (1998) Risk factors for toxicity in elderly patients given aminoglycosides once daily. J Gen Intern Med 13(11):735–739

Pedraza-Chaverri J, Maldonado PD, Medina-Campos ON, Olivares-Corichi IM, Granados-Silvestre MA, Hernandez-Pando R, Ibarra-Rubio ME (2000) Garlic ameliorates gentamicin nephrotoxicity: relation to antioxidant enzymes. Free Radic Biol Med 29(7):602–611

Ramsammy L, Ling KY, Josepovitz C, Levine R, Kaloyanides GJ (1985) Effect of gentamicin on lipid peroxidation in rat renal cortex. Biochem Pharmacol 34(21):3895–3900

Reiter RJ, Tan DX, Sainz RM, Mayo JC, Lopez-Burillo S (2002) Melatonin: reducing the toxicity and increasing the efficacy of drugs. J Pharm Pharmacol 54(10):1299–1321

Stojiljkovic N, Mihailovic D, Veljkovic S, Stoiljkovic M, Jovanovic I (2008a) Glomerular basement membrane alterations induced by gentamicin administration in rats. Exp Toxicol Pathol 60(1):69–75

Stojiljkovic N, Veljkovic S, Mihailovic D, Stoiljkovic M, Radovanovic D, Randelovic P (2008b) The effect of calcium channel blocker verapamil on gentamicin nephrotoxicity in rats. Bosn J Basic Med Sci 8(2):170–176

Walker PD, Barri Y, Shah SV (1999) Oxidant mechanisms in gentamicin nephrotoxicity. Ren Fail 21(3–4):433–442

Ward PA, Till GO, Kunkel R, Beauchamp C (1983) Evidence for role of hydroxyl radical in complement and neutrophil-dependent tissue injury. J Clin Invest 72(3):789–801

Weinberg JM, Hunt D, Humes HD (1985) Distribution of gentamicin among subcellular fractions from rat renal cortex. Biochem Pharmacol 34(10):1779–1787
Acknowledgements
This publication was supported by a grant from the Vice Chancellor of Research, Kerman University of Medical Sciences, Kerman, Iran (Grant No: 87/10/60/12737).
About this article
Cite this article
Sepehri, G., Derakhshanfar, A. & Yazdi Zadeh, F. Protective effects of corn silk extract administration on gentamicin-induced nephrotoxicity in rat. Comp Clin Pathol 20, 89–94 (2011). https://doi.org/10.1007/s00580-009-0943-3
Received:

Accepted:

Published:

Issue Date:

DOI: https://doi.org/10.1007/s00580-009-0943-3
Keywords