Abstract
According to isotopic labeling experiments, most of the carbon used by truffle (Tuber sp.) fruiting bodies to develop underground is provided by host trees, suggesting that trees and truffles are physically connected. However, such physical link between trees and truffle fruiting bodies has never been observed. We discovered fruiting bodies of Tuber aestivum adhering to the walls of a belowground quarry and we took advantage of this unique situation to analyze the physical structure that supported these fruiting bodies in the open air. Observation of transversal sections of the attachment structure indicated that it was organized in ducts made of gleba-like tissue and connected to a network of hyphae traveling across soil particles. Only one mating type was detected by PCR in the gleba and in the attachment structure, suggesting that these two organs are from maternal origin, leaving open the question of the location of the opposite paternal mating type.
Access options
Buy single article
Instant access to the full article PDF.
US$ 39.95
Tax calculation will be finalised during checkout.
Subscribe to journal
Immediate online access to all issues from 2019. Subscription will auto renew annually.
US$ 119
Tax calculation will be finalised during checkout.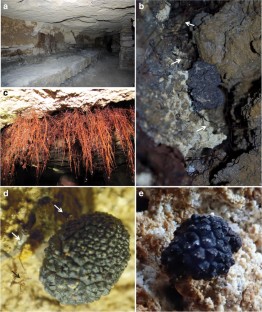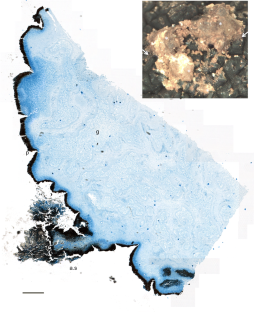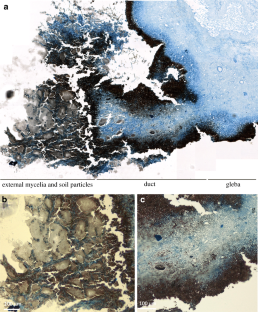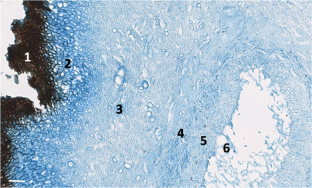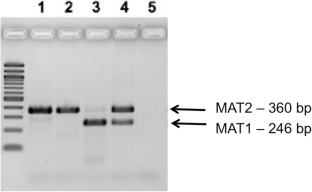 References
Antony-Babu S, Deveau A, Van Nostrand JD et al (2014) Black truffle-associated bacterial communities during the development and maturation of Tuber melanosporum ascocarps and putative functional roles. Environ Microbiol 16:2831–2847

Barry D, Callot G, Janex-Favre MC, Parguey-Leduc A., Pargney JC (1993) Morphologie et structure des hyphes externes observées sur le péridium des Tuber à écailles: évolution au cours du développement de l'ascocarpe . Canadian Journal of Botany 71 (4):609–619

Barry D, Staunton S, Callot G (1994) Mode of the absorption of water and nutrients by ascocarps of Tuber melanosporum and Tuber aestivum. A radioactive tracer technique. Can J Bot 72:317–322

Callot G (1999) La truffe, la terre, la vie. INRA Ed, Paris

De la Varga H, Le Tacon F, Lagoguet M et al (2017) Five years investigation of female and male genotypes in Périgord black truffle (Tuber melanosporum Vittad.) revealed contrasted reproduction strategies. Environ Microbiol 19:2604–2615

Duchaufour P, Bonneau M (1959) Une nouvelle méthode de dosage du phosphore assimilable dans les sols forestiers. Bull Assoc Fr Étude Sol 4:193–198

Duddridge JA, Malibari A, Read DJ (1980) Structure and function of mycorrhizal rhizomorphs with special reference to their role in water transport. Nature 287:834–836

Le Tacon F (2017) Les truffes. Biologie, écologie, domestication. AgroParitech, Nancy

Le Tacon F, Zeller B, Plain C et al (2013) Carbon transfer from the host to Tuber melanosporum mycorrhizas and ascocarps followed using a 13C pulse-labeling technique. PLoS One 8:e64626

Le Tacon F, Rubini A, Murat C et al (2015) Certainties and uncertainties about the life cycle of the Périgord black truffle (Tuber melanosporum Vittad.). Ann For Sci 73:105–117

Metson, A.J., 1956. Methods of chemical analysis for soil survey samples. NZ Soil Bur Bull n°12

Molinier V, Bouffaud M-L, Castel T, Mounier A, Colombet A, Recorbet G, Frochot H, Wipf D (2013) Monitoring the fate of a 30-year-old truffle orchard in Burgundy: from Tuber melanosporum to Tuber aestivum. Agrofor Syst 87:1439–1449

Molinier V, Murat C, Frochot H, Wipf D, Splivallo R (2015) Fine-scale spatial genetic structure analysis of the black truffle Tuber aestivum and its link to aroma variability. Environ Microbiol 17:3039–3050

Molinier V, Peter M, Stobbe U, Egli S (2016) The Burgundy truffle (Tuber aestivum syn. uncinatum): a truffle species with a wide habitat range over Europe. In: A Zambonelli, M Iotti & CM (ed) True truffle (Tuber spp.) world. Soil Ecol Syst Biochem Springer, pp 33–47

Murat C (2015) Forty years of inoculating seedlings with truffle fungi: past and future perspectives. Mycorrhiza 25:77–81

Murat C, Rubini A, Riccioni C, de la Varga H, Akroume E, Belfiori B, Guaragno M, le Tacon F, Robin C, Halkett F, Martin F, Paolocci F (2013) Fine-scale spatial genetic structure of the black truffle (Tuber melanosporum) investigated with neutral microsatellites and functional mating type genes. New Phytol 199:176–187

Robinson JBD (1967) Soil particle-size fractions and nitrogen mineralization. J Soil Sci 18:109–117

Rouquerolle T, Payre H (1975) Conséquences de quelques particularités biologiques des Tuber sur les caractères des cultures de mycélium et sur la formation des truffes. Rev Mycol 29:213–224

Stobbe U, Egli S, Tegel W, Peter M, Sproll L, Büntgen U (2013) Potential and limitations of Burgundy truffle cultivation. Appl Microbiol Biotechnol 97:5215–5224

Taschen E, Rousset F, Sauve M, Benoit L, Dubois MP, Richard F, Selosse MA (2016) How the truffle got its mate: insights from genetic structure in spontaneous and planted Mediterranean populations of Tuber melanosporum. Mol Ecol 25:5611–5627

Teramoto M, Wu B, Hogetsu T (2012) Transfer of 14C-photosynthate to the sporocarp of an ectomycorrhizal fungus Laccaria amethystina. Mycorrhiza 22:219–225

Zarivi O, Cesare P, Ragnelli AM, Aimola P, Leonardi M, Bonfigli A, Colafarina S, Poma AM, Miranda M, Pacioni G (2015) Validation of reference genes for quantitative real-time PCR in Périgord black truffle (Tuber melanosporum) developmental stages. Phytochemistry 116:78–86. https://doi.org/10.1016/j.phytochem.2015.02.024
Acknowledgments
We are very grateful to the two reviewers who have greatly improved the text.
Funding
This work was funded by the Laboratory of Excellence Advanced Research on the Biology of Tree and Forest Ecosystems (ARBRE; ANR-11-LABX 0002 01).
Additional information
Publisher's note
Springer Nature remains neutral with regard to jurisdictional claims in published maps and institutional affiliations.
About this article
Cite this article
Deveau, A., Clowez, P., Petit, F. et al. New insights into black truffle biology: discovery of the potential connecting structure between a Tuber aestivum ascocarp and its host root. Mycorrhiza 29, 219–226 (2019). https://doi.org/10.1007/s00572-019-00892-4
Received:

Accepted:

Published:

Issue Date:
Keywords
Truffle

Tuber aestivum

Ectomycorrhizae

Symbiosis

Fruiting body

Anatomy

Mating type