Zusammenfassung
In den letzten Jahren ist verstärkt zu beobachten, dass vor allem in kleinen und ländlich geprägten Gemeinden die Nahversorgungseinrichtungen in ihrer Existenz bedroht sind oder bereits nicht mehr existieren. Dieser Rückgang lässt sich durch handelsexogene und handelsendogene Faktoren beschreiben. Um die Versorgung, insbesondere im Lebensmittelbereich sicherzustellen, wurden und werden gezielt Dorfläden gegründet. Es gibt in Deutschland kein bundesweit einheitliches Förderprogramm, deshalb werden in diesem Artikel das langjährige Förderprogramm MarktTreff aus Schleswig-Holstein sowie die ebenfalls langjährige Förderinitiative M.Punkt RLP aus Rheinland-Pfalz vorgestellt. In Anlehnung an die Evaluationshierarchie von Rossi, Lipsey und Freeman werden die Förderprogramme zur Überprüfung ihrer Zielerreichung evaluiert. Anschließend werden aus der Evaluation Handlungsempfehlungen abgeleitet.
Abstract
In recent years the number of local small food stores offering goods for the daily needs in small and rural communities has substantially decreased or in some cases there are even no shops any more. The decrease can be described by exogenous and endogenous trade factors. To guaranty the supply especially for food, many communities have founded and will found small village shops (so-called "Dorfläden"). Because there is no nationwide support program available this article covers two different long-term regional programs, the support program "MarktTreff" in Schleswig-Holstein and the initiative "M.Punkt RLP" in Rhineland-Palatinate. The support programs were evaluated in the style of the evolution hierarchy from Rossi et al. to check whether the programs achieve their aim. Based on these findings some recommendations on how to proceed best in the future have been developed.
Access options
Buy single article
Instant access to the full article PDF.
US$ 39.95
Tax calculation will be finalised during checkout.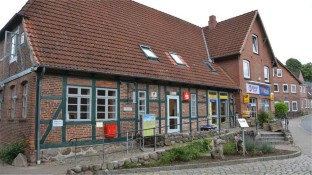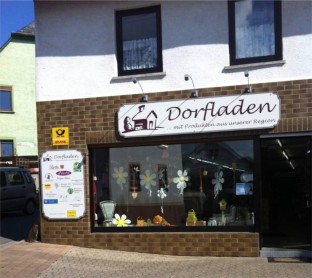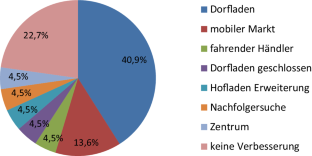 About this article
Cite this article
Zoller, C. Förderung der Nahversorgung in ländlichen Räumen. Standort 43, 198–202 (2019). https://doi.org/10.1007/s00548-019-00609-x
Received:

Revised:

Accepted:

Published:

Issue Date:
Schlüsselwörter
Demographischer Wandel

Nahversorgung

Dorfläden-Förderprogramme

Schleswig-Holstein MarktTreff

Rheinland-Pfalz M.Punkt RLP
Keywords
Demographic change

Local supply

Village shop support programs

Schleswig-Holstein "MarktTreff"

Rhineland-Palatinate "M.Punkt RLP"