Zusammenfassung
Neben dem Silicon Valley gilt Israel und hier insbesondere Tel Aviv als besonders erfolgreiches unternehmerisches Ökosystem. Die sog. Start-up-Nation Israel verfügt über die höchste Start-up-Dichte pro Einwohner. Bei einer Bevölkerungszahl von 8,8 Mio. Einwohnern beläuft sich die Zahl der Start-ups auf etwa 6500. In den nächsten Jahren wird eine jährliche Zahl von 1000 bis 1500 Gründungen erwartet. Zu den Erfolgsfaktoren dieses Booms gehören u. a. das inspirierende Umfeld, die lebensfrohe Atmosphäre, die Rolle des Militärs bei der Fachkräfteausbildung, die Risikobereitschaft und eine hohe Umsetzungsdynamik nach dem Motto "Just Do It". In diesem Beitrag soll die sonnenverwöhnte Stadt am Mittelmeer nicht als Blaupause für das Start-up-Ökosystem im Ruhrgebiet abgebildet werden, vielmehr wird untersucht, wo Unterschiede und Gemeinsamkeiten Komplementaritäten erzeugen, von denen beide Ökosysteme voneinander profitieren können, wenn sie sich vernetzen und kooperieren. In diesem Zusammenhang stellen wir beide Regionen vor und betrachten die Vernetzungsaktivitäten der Business Metropole Ruhr mit Tel Aviv näher.
Abstract
Besides Silicon Valley, Israel and here in particular Tel Aviv, is regarded as a particularly successful entrepreneurial ecosystem. The so-called start-up nation Israel has the highest start-up density per capita. With a population of 8.8 million, the number of start-ups amounts to around 6500. In the next few years an annual number of foundations of 1000–1500 new firms is expected. The success factors of this boom include the inspirational environment, the lively atmosphere, the role of the military in the training of skilled workers, the willingness to take risks and a high level of implementation dynamics based on the motto "Just do it!". The aim of this article is not to portray the sun-drenched Mediterranean city as a blueprint for the start-up ecosystem in the Ruhr area but to explore differences and similarities that may create complementarities, so that both ecosystems may benefit from each other through cooperation. In this context we introduce both regions and take a closer look at the networking activities of the economic development agency Business Metropole Ruhr with Tel Aviv.
Access options
Buy single article
Instant access to the full article PDF.
US$ 39.95
Tax calculation will be finalised during checkout.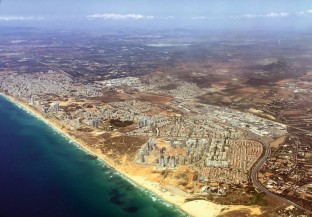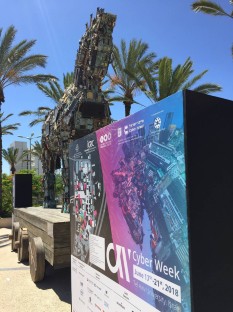 Literatur
Acemoglu D, Robinson J‑A (2017) Warum Nationen scheitern. Die Ursprünge von Macht, Wohlstand und Armut, 4. Aufl. Fischer Taschenbuch, 19558. S. Fischer, Frankfurt am Main

AHK Israel (2018) Tech-scouting. https://israel.ahk.de/startup-nation/tech-scouting/. Zugegriffen: 23. Nov. 2018

AHK Israel (2019) New Kibbutz. https://israel.ahk.de/new-kibbutz/. Zugegriffen: 22. März 2019

Arndt O, Freitag K, Karg C, Knetsch F, Heinze RG, Beckmann F, Hoose F (2015) Lehren aus dem Strukturwandel im Ruhrgebiet für die Regionalpolitik. https://www.bmwi.de/Redaktion/DE/Publikationen/Studien/lehren-strukturwandel-ruhrgebiet-regionalpolitik.pdf?__blob=publicationFile&v=8. Zugegriffen: 22. März 2019

Beck RC (2018) Innovation Bridge Israel. Bericht RTL. https://business.metropoleruhr.de/fileadmin/user_upload/Bilder/INVEST.RUHR/Handlungsfelder/Innovation_Bridge_Israel/vlc-record-2018-10-13-12h10m18s-Livestream_-_RTL_WEST.mp4-.mp4. Zugegriffen: 22. März 2019

Blume L, Fromm O (2000) Regionalökonomische Bedeutung von Hochschulen. Eine empirische Untersuchung am Beispiel der Universität Gesamthochschule Kassel. Kassel Univ. Press, Kassel

Boschma R (2005) Proximity and innovation: a critical assessment. Reg Stud 39(1):61–74

Dachs G (2016) Israel kurzgefasst. Bundeszentrale für Politische Bildung, Bonn

De Villiers Scheepers MJ, Mealy E, Clements M, Lawrence A (2018) Regional entrepreneurship ecosystems support: south east Queensland as case study. In: O'Connor A, Stam E, Sussan F, Audretsch D (Hrsg) Entrepreneurial ecosystems: place-based transformations and transitions. International Studies in Entrepreneurship, Bd. 38. Springer, Cham, S 101–130

Engel R (2016) Erfindungsreichtum und Hightechindustrie. In: Dachs G (Hrsg) Länderbericht Israel. bpb-Schriftenreihe, Bd. 10000. Bundeszentrale für Politische Bildung, Bonn, S 521–530

Frank A, Schröder E (2018) Wie Hochschulen Unternehmensgründungen fördern. Gründungsradar 2018. https://www.stifterverband.org/medien/gruendungsradar-2018. Zugegriffen: 22. März 2019

Fritsch M (2016) Entrepreneurship. Theorie, Empirie, Politik. Springer, Berlin, Heidelberg

Funke T, Zehrfeld W‑A (2014) Abseits von Silicon Valley: Beispiele erfolgreicher Gründungsstandorte. Mittelstand im Fokus, Bd. 3. Frankfurter Allgemeine Buch, Frankfurt am Main

Hartmann GM (2018) Solide deutsche Industrie trifft sich mit hoch innovativen Unternehmen aus Israel. https://www.welt.de/regionales/nrw/article182387998/Innovation-made-in-Israel.html. Zugegriffen: 22. März 2019

Land Nordrhein-Westfalen (Hrsg) (2019) Experten-Jury wählt sechs Universitäten für die mit bis zu 150 Millionen Euro geförderten Exzellenz Start-up Center.NRW aus. https://www.land.nrw/de/pressemitteilung/experten-jury-waehlt-sechs-universitaeten-fuer-die-mit-bis-zu-150-millionen-euro. Zugegriffen: 22. März 2019

Laurin S (2018) Ruhrgebiet sucht Startups in Israel. https://www.ruhrbarone.de/ruhrgebiet-sucht-startups-in-israel/155753. Zugegriffen: 22. März 2019

O'Connor A, Stam E, Sussan F, Audretsch DB (2018) Entrepreneurial ecosystems: the foundations of place-based renewal. In: O'Connor A, Stam E, Sussan F, Audretsch D (Hrsg) Entrepreneurial ecosystems: place-based transformations and transitions. International Studies in Entrepreneurship, Bd. 38. Springer, Cham, S 1–21

Piegeler M, Röhl K‑H (2015) Gründungsförderung in Deutschland. Ein Aktionsplan gegen sinkende Gründerzahlen. https://www.iwkoeln.de/fileadmin/publikationen/2015/233457/Gruendungsfoerderung_Policy_Paper.pdf. Zugegriffen: 22. März 2019

Radeck C, Kriegel M (2017) RuhrGründer. Der Guide für Gründer & Startups im Ruhrgebiet. Verlag aus dem Pott, Dortmund

RVR (Regionalverband Ruhr) (Hrsg) (2018) Die Business Metropole Ruhr vertieft Beziehungen zu Israel und initiiert "Innovation Bridge Israel". https://www.metropoleruhr.de/wirtschaft/idr-nachricht/article/die-business-metropole-ruhr-vertieft-beziehungen-zu-israel-und-initiiert-innovation-bridge-israel-1.html. Zugegriffen: 22. März 2019

Senor D, Singer S, Gebauer S (2012) Start-up Nation Israel. Was wir vom innovativsten Land der Welt lernen können. Hanser, München
About this article
Cite this article
Rohde, S., Warnecke, C. & Wloka, LF. Brücke ins gelobte Land. Standort 43, 92–99 (2019). https://doi.org/10.1007/s00548-019-00584-3
Schlüsselwörter
Unternehmensgründungen

Entrepreneurship-Ökosysteme

Regionalökonomie

Israel

Kooperation
Keywords
Business foundation

Entrepreneurship ecosystems

Regional economy

Israel

Cooperation