Zusammenfassung
Gut ausgebildete Migranten sind zuletzt stärker in den Fokus städtischer Standortpolitik gerückt. Dieser Beitrag widmet sich der Frage, welche Faktoren die Ortsbindungen dieser Gruppe beeinflussen und warum Städte dabei unterschiedliche Voraussetzungen bieten. Die Analyse erfolgt anhand einer explorativen empirischen Fallstudie mit hochqualifizierten Migranten in der Hochschulstadt Münster. Einerseits wird betrachtet, welche Bezüge die Befragten zu ihrem oftmals vorübergehenden Aufenthaltsort ausbilden. Ein besonderes Augenmerk liegt hier auf der Rolle lokaler sozialer Beziehungen und dem Gefühl der Zugehörigkeit. Andererseits wird dargestellt, welche ortsspezifischen Merkmale bei den Ortsbindungen von Bedeutung sind, wobei insbesondere auf "Beziehungen" und "städtische Opportunitätsfaktoren" eingegangen wird. Ausgehend von den dargestellten Befunden wird abschließend diskutiert, welche Möglichkeiten Städte haben, steuernd Einfluss auf die Ortsbindungen der umworbenen Gruppe zu nehmen.
Abstract
Cities are increasingly addressing high-skilled migrants. Our contribution examines the factors that shape how this group relates to places and why cities provide different conditions for this. We draw on empirical data from an explorative case study with highly qualified migrants in the university city of Münster. First, we look at the place ties at the new place of residence and thereby focus on their local social networks and their sense of belonging. Second, we turn to the place-specific characteristics, in particular the role of "connections" and "urban opportunity structures". Based on our findings we discuss how urban policy-making may influence the place attachment of this desired group.
Access options
Buy single article
Instant access to the full article PDF.
US$ 39.95
Tax calculation will be finalised during checkout.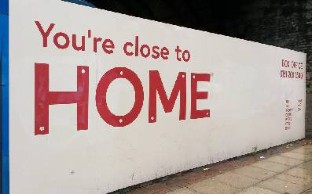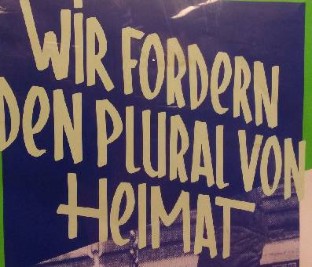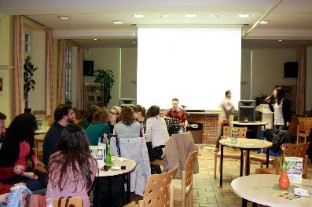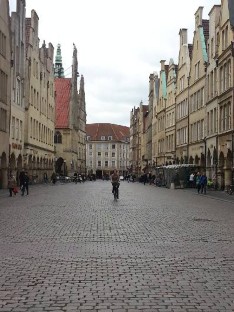 Literatur
Blunt A, Dowling R (2006) Home. Routledge, London

Boltanski L, Chiapello E (2003) Der neue Geist des Kapitalismus. UVK, Konstanz

Bundesinstitut für Bau-, Stadt- und Raumforschung (BBSR) (2014) Wie können Kommunen für qualifizierte Zuwanderer attraktiv werden? BBSR-Online-Publikation, Bd. 10/2014.

Colic-Peisker V (2010) Free floating in the cosmopolis? Exploring the identity-belonging of transnational knowledge workers. Glob Netw (Oxf) 10(4):467–488

Derudder B, Hoyler M, Taylor P, Witlox F (Hrsg) (2012) International handbook of globalization and world cities. Edward Elgar, Cheltenham Northampton

Dittrich-Wesbuer A, Plöger J (2013) Multilokalität und Transnationalität – Neue Herausforderungen für Stadtentwicklung und Stadtpolitik. Raumforsch Raumordn 71(3):195–205

Florida R (2002) The rise of the creative class: and how it's transforming work, leisure, community and everyday life. Basic Books, Cambridge

Föbker S, Nipper J, Otto M, Pfaffenbach C, Temme D, Thieme G, Weiss G, Wiegandt C (2011) Durchgangsstation oder neue Heimat – ein Beitrag zur Eingliederung von ausländischen hochqualifizierten Universitätsbeschäftigten in Aachen, Bonn und Köln. Ber Dtsch Landeskd 85(4):341–360

Glick Schiller N, Caglar A (2011) Locality and globality: building a comparative analytical framework in migration and urban studies. In: Glick-Schiller N, Caglar A (Hrsg) Locating migration, rescaling cities and migrants. Cornell University Press, New York, S 60–84

Kesselring S, Vogl G (2010) Betriebliche Mobilitätsregime. Die sozialen Kosten mobiler Arbeit. Edition Sigma, Berlin

Mahroum S (2000) Highly skilled globetrotters: mapping international migration of human capital. R D Manag 30(1):23–31

Musterd S, Gritsai O (2013) The creative knowledge city in Europe: structural conditions and urban policy strategies for competitive cities. Eur Urban Reg Stud 20(3):343–359

Musterd S, Murie A (Hrsg) (2010) Making competitive cities. Wiley-Blackwell, Oxford

Plöger J, Becker A (2015) Social networks and local incorporation – grounding high-skilled migrants in two German cities. J Ethn Migr Stud 41(10):1517–1535

Stadt Münster, Amt für Stadtentwicklung, Stadtplanung, Verkehrsplanung (2015) Jahres-Statistik 2014 – Bevölkerung. http://www.stadt-muenster.de/fileadmin//user_upload/stadt-muenster/61_stadtentwicklung/pdf/jahr/Jahres-Statistik_2014_Bevoelkerung.pdf. Zugegriffen: 28. Apr. 2016

Tully C (2007) Leben in mobilen Welten. Polit Zeitgesch 29–30:33–38
About this article
Cite this article
Plöger, J., Günther, F. Das andere Zuhause. Standort 40, 228–233 (2016). https://doi.org/10.1007/s00548-016-0452-y