Zusammenfassung
Mit verschiedenen Maßnahmen setzt die Stadt Andernach ein nachhaltiges Baukastensystem der kommunalen Grünraumplanung um, wobei gleichermaßen ökologische, ökonomische und soziale Aspekte in ein Gesamtkonzept integriert werden sollen. Wesentliches Element ist die Integration von Aspekten der urbanen Landwirtschaft in den städtischen Grünraum. Mit der Anpflanzung von beispielsweise öffentlichen Gemüsebeeten, die nicht nur jedermann zugänglich sind, sondern auch von den Bürgerinnen und Bürgern beerntet werden können, geht die Stadt am Mittelrhein einen neuen Weg. In der Kombination mit einer 14 Hektar großen periurbanen Permakulturanlage und vielfältigen Aktivitäten in der Stadt ist es das Ziel, öffentliche Grünräume auch unter dem Aspekt einer schwierigen Haushaltsituation kreativer zu gestalten und urbane Biodiversität zu fördern.
Abstract
With several instruments the Rhineland-Palatinate's city Andernach implements a sustainable modular system of communal green planning. Considering ecological, economic and social issues the integration of urban agriculture in the urban green space is fundamental. The aim is to form public green space more creative and to support urban biodiversity.
Access options
Buy single article
Instant access to the full article PDF.
US$ 39.95
Tax calculation will be finalised during checkout.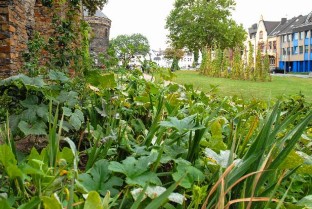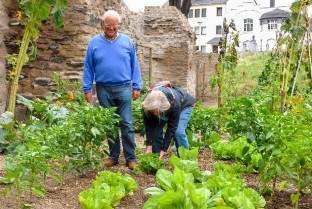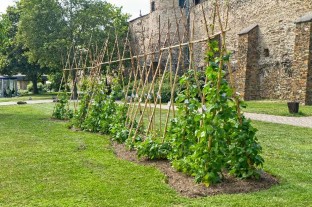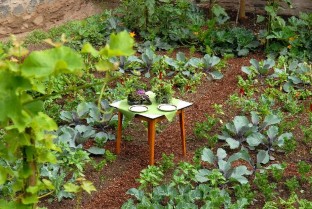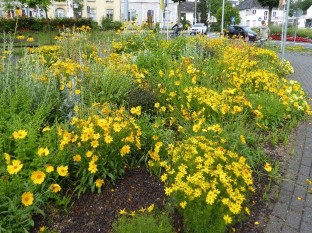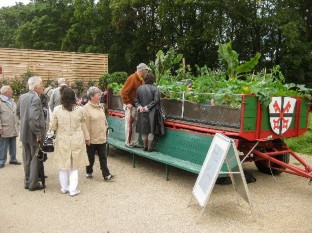 Literatur
Müller C (Hrsg) (2011) Urban Gardening. Oekom, München

Rasper M (2012) Vom Gärtnern in der Stadt. Oekom, München

Schmidt C (2011) Staudenmischpflanzungen. Innovative Konzepte für pflegereduzierte Pflanzungen im öffentlichen Grün. http://www.bdla.de/pdf/2011_Schmidt.pdf. Zugegriffen: 8. Jan. 2016
About this article
Cite this article
Kosack, L. Die Essbare Stadt Andernach. Standort 40, 138–144 (2016). https://doi.org/10.1007/s00548-016-0430-4