Access options
Buy single article
Instant access to the full article PDF.
US$ 39.95
Tax calculation will be finalised during checkout.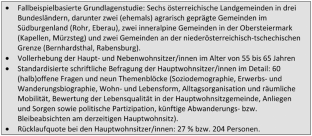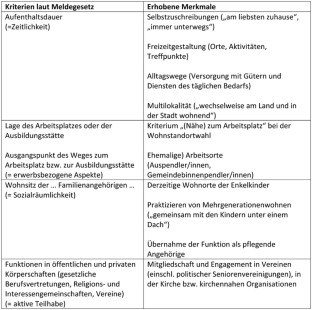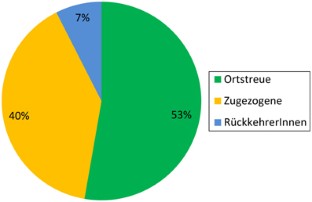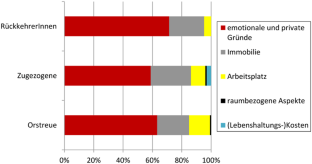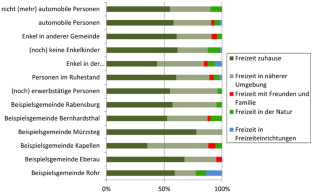 Literatur
Amt der Oberösterreichischen Landesregierung (Hrsg) (2000) OberösterreicherInnen aus dem Blickwinkel der Statistik. Eine Information des Statistischen Dienstes des Amtes der Oö. Landesregierung, Folge 9. Linz

Bundesgesetz über das polizeiliche Meldewesen (Meldegesetz 1991 – MeldeG) i. d. StF: BGBl. 9/1992

Fischer T (2012) Warum es nicht egal ist, wo man pflegt. PLANERIN 03:15–17

Fischer T (2013) Ältere Menschen im ländlichen Raum – Versuch über die Typisierung einer Bevölkerungsgruppe im Wandel. Stipendienprojekt gefördert von der Emil Boral-Stiftung, Schweiz

Maderthaner R (2001) Lebensqualität und Zukunftsverträglichkeit. ÖIAZ 146:5–6
Danksagung
Dieser Beitrag profitiert vom Arbeitskreis Multilokale Lebensführung und räumliche Entwicklungen der ARL Akademie für Raumforschung und Landesplanung Hannover.
About this article
Cite this article
Fischer, T. Der Hauptwohnsitz – Ein geeigneter Indikator zur Abbildung des räumlichen Lebensmittelpunktes junger Senior/innen?. Standort 39, 200–206 (2015). https://doi.org/10.1007/s00548-015-0398-5