Abstract
The objective of this research is to develop an ADC stage integrated into ROIC which enables ROIC to have digital output. Digital output method isolates noise caused by outside mediums. At the system level, removal of the ADC proximity card reduces system complexity and volume of the IDDCA system which is important for avionic and missile applications. It also reduces the system cost associated with external ADC components. A digital output ROIC utilizing single slope ADC is fabricated using 0.18 µm CMOS technology. ADC has been proven to be functional, and infrared images are sampled with the fabricated ROIC and a LWIR detector. Implemented ADC has 12 bits of resolution supporting 27 kS/s sampling speed. It also has programmable high speed mode that extends readout speed to more than 100 kS/s with 10 bits resolution or 50 kS/s with 11 bits resolution. Power consumption is less than 40 µW per column ADC.
Access options
Buy single article
Instant access to the full article PDF.
US$ 39.95
Tax calculation will be finalised during checkout.
Subscribe to journal
Immediate online access to all issues from 2019. Subscription will auto renew annually.
US$ 119
Tax calculation will be finalised during checkout.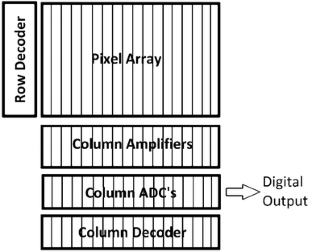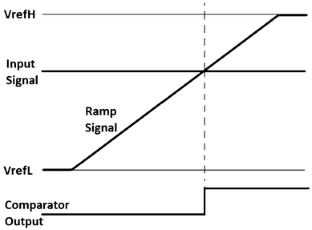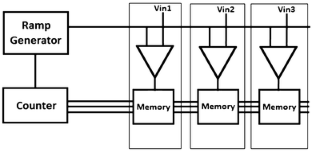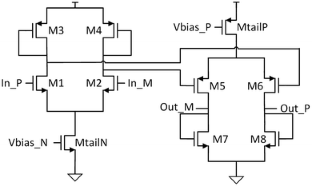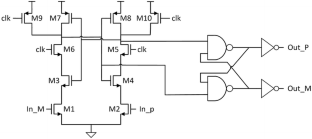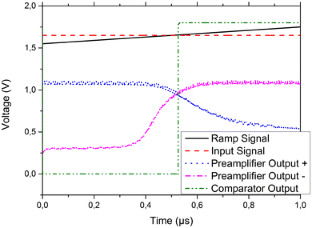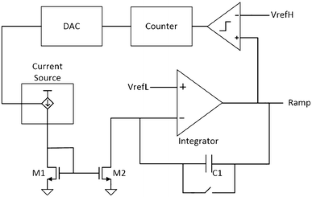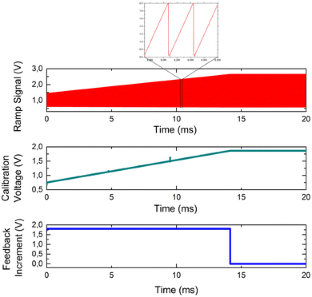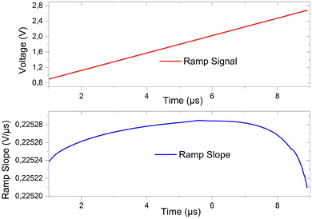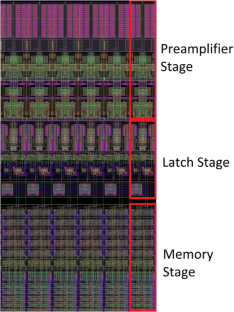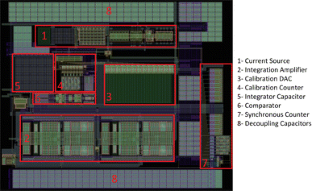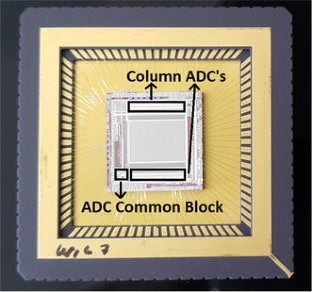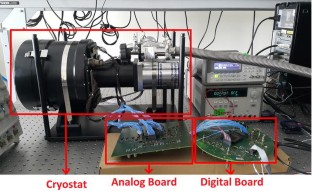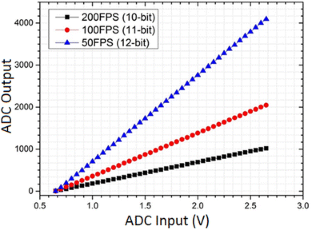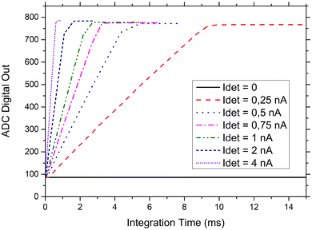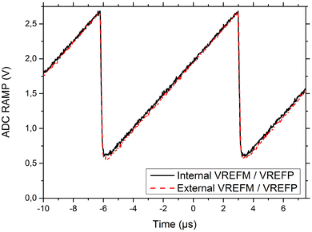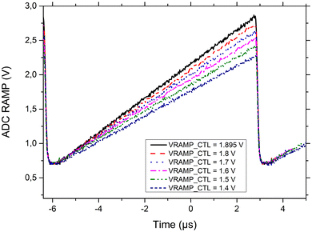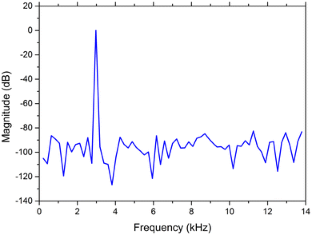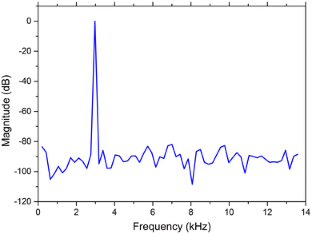 References
Azaïs F, Bernard S, Bertrand Y, Michel X, Renovell M (2001) A low-cost adaptive ramp generator for analog BIST applications. IEEE VTS, pp 266–271

Balagopal S, Ay S (2009) An on-chip ramp generator for single slope look ahead ramp (SSLAR) ADC. IEEE MWSCAS, pp 373–376

Decaens G et al (2009) Ultra low power ADC on chip for high performance IR detector. Proc SPIE 7298:72983H1–72983H9

Elkind S, Adin A, Nevo I, Marhasev AB (2003) Focal plane processor with a digital video output for InSb detectors. Proc SPIE 4820:751–758

Guellec F et al (2007) Sigma-delta column-wise A/D conversion for cooled ROIC. Proc SPIE 6542:65423N1–65423N9

Liu Y (2012) The design of a high dynamic range CMOS image sensor in 110 nm technology. Dissertation for the degree of Master of Science, Delft University of Technology

Matsuo S, Bales TJ, Shoda M, Osawa S, Kawamura K, Andersson A, Haque M, Honda H, Almond B, Mo Y, Gleason J, Chow T, Takayanagi I (2009) 8.9-Megapixel video image sensor with 14-b column-parallel SA-ADC. IEEE Trans Electron Devices 56(11):2380–2389

Nesher O, Klipstein PC (2006) High-performance IR detectors at SCD present and future. Opto-Electron Rev 14(1):61–70

Peizerat A, Rostaing JP, Zitouni N, Baier N, Guellec F, Jalby R, Tchagaspanian M (2012) An 88 dB SNR, 30 μm pixel pitch infra-red image sensor with a 2-step 16 bit A/D conversion. In: Symposium on VLSIC, pp 128–129

Provost B, Sánchez-Sinencio E (2003) On-chip ramp generators for mixed-signal BIST and ADC self-test. IEEE JSSC 38(2):263–273

Snoeij MF, Theuwissen AJP, Huijsing JH (2005) A 1.8 V 3.2 μW comparator for use in a CMOS imager column-level single-slope ADC. IEEE ISCAS 6:6162–6165

Takayanagi I, Nakamura J (2013) High resolution CMOS video sensors. Proc IEEE 101(1):61–73

Theuwissen A (2008) CMOS image sensors state-of-the-art and future perspectives. Solid State Electron 52(9):1401–1406

Zécri M, Maillart P, Sanson E, Decaens G, Lefoul X, Baud L (2008) Advanced ROICs design for cooled IR detectors. Proc SPIE 6940:69402X1–69402X12
Acknowledgments
The author would like to thank ASELSAN INC (Ankara, Turkey) for their financial support for this work. Fatih Akyurek also acknowledges Turkish Scientific and Technological Research Council (TUBITAK) for providing scholarship for the duration of this work.
About this article
Cite this article
Akyurek, F., Bayram, B. Digital output ROIC with single slope ADC for cooled infrared applications. Microsyst Technol 23, 1091–1099 (2017). https://doi.org/10.1007/s00542-016-2963-7
Received:

Accepted:

Published:

Issue Date:
Keywords
Sampling Speed

Ramp Generator

Layout Area

Power Supply Noise

Ramp Signal