Abstract
Here we reported the gold nanoparticles (GNPs) decorated ZnO thin films based biosensor for the detection of pork DNA hybridization. Label-free DNA detection is increasingly important in bio diagnostics, food analysis and forensic investigations. The capacitance, permittivity and impedance profiles of the biosensor clearly differentiated the complementary and non-complementary target DNA detection using low-cost dielectric analyzer. In this study, GNPs were used to create an attachment surface between the ZnO thin films and the thiol-modified probe DNA and to enhance the sensitivity of the biosensor up to ~59 %. The ZnO thin films and 35 ± 5 nm in diameters of GNP-coating on their surfaces were confirmed with various types of measurement such as FESEM, XRD, EDX and UV–Vis spectroscopy.
Access options
Buy single article
Instant access to the full article PDF.
US$ 39.95
Tax calculation will be finalised during checkout.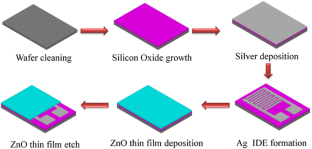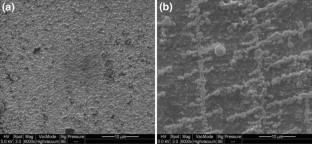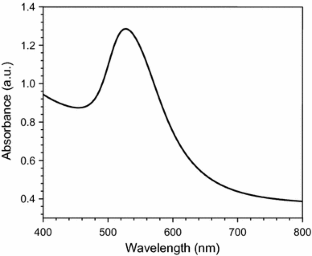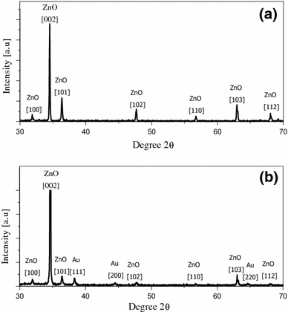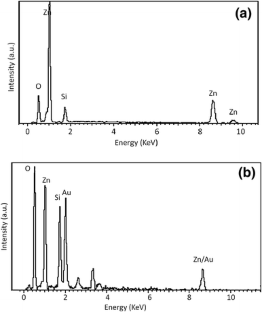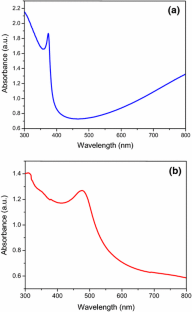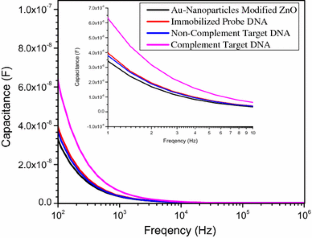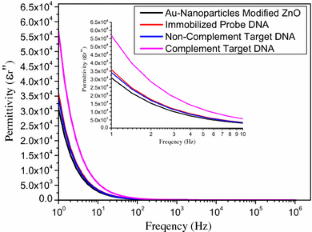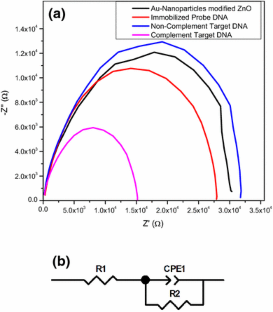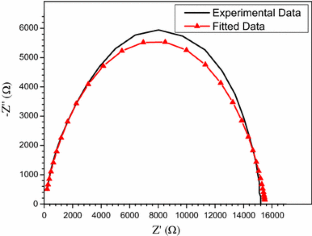 References
Ali M et al (2011) Nanoparticle sensor for label free detection of swine DNA in mixed biological samples. Nanotechnology 22:195503. doi:10.1088/0957-4484/22/19/195503

Ali M, Mustafa S, Hashim U, Man Y, Foo KL (2012a) Nanobioprobe for the determination of pork adulteration in burger formulations. J Nanomater. doi:10.1155/2012/832387

Ali ME, Hashim U, Mustafa S, Che Man YB, Adam T, Humayun Q (2012b) Nanobiosensor for the detection and quantification of pork adulteration in meatball formulation. J Exp Nanosci. doi:10.1080/17458080.2011.640946

Ali ME, Kashif M, Uddin K, Hashim U, Mustafa S, Che Man Y (2012c) Species authentication methods in foods and feeds: the present, past, and future of halal forensics. Food Anal Methods 5:935–955. doi:10.1007/s12161-011-9357-3

Ali ME, Mustafa S, Hashim U, Che Man YB, Foo KL (2012d) Nanobioprobe for the determination of pork adulteration in burger formulations. J Nanomater. doi:10.1155/2012/832387

Ashour A, Kaid MA, El-Sayed NZ, Ibrahim AA (2005) Physical properties of ZnO thin films deposited by spray pyrolysis technique. Appl Surf Sci 252:7844–7848. doi:10.1016/j.apsusc.09.048

Baratto C, Todros S, Faglia G, Sberveglieri G, Epifani M, Siciliano P (2008) ZnO nanocrystals by chemical route for optical gas sensing. In: Sensors, 2008 IEEE, pp 1293–1296, 26–29 October 2008. doi:10.1109/ICSENS.2008.4716681

Burns DJ, Youcef-Toumi K (2007) Measuring, shortening and functionalizing carbon nanotube tipped AFM probes for DNA sequencing. Paper presented at the SMA 2007 symposium, Singapore

Byun KM, Kim N-H, Ko YH, Yu JS (2011) Enhanced surface plasmon resonance detection of DNA hybridization based on ZnO nanorod arrays. Sens Actuators B 155:375–379. doi:10.1016/j.snb.2010.12.039

Chai G, Lupan O, Chow L, Heinrich H (2009) Crossed zinc oxide nanorods for ultraviolet radiation detection. Sens Actuators A 150:184–187. doi:10.1016/j.sna.2008.12.020

Cohen-Atiya M, Mandler D (2003) Studying thiol adsorption on Au, Ag and Hg surfaces by potentiometric measurements. J Electroanal Chem 550–551:267–276. doi:10.1016/S0022-0728(02)01145-2

Deng B, Yan X, Wei Q, Gao W (2007) AFM characterization of nonwoven material functionalized by ZnO sputter coating. Mater Charact 58:854–858. doi:10.1016/j.matchar.2006.08.002

Fan J, Freer R (1993) The electrical properties and d.c. degradation characteristics of silver doped ZnO varistors. J Mater Sci 28:1391–1395. doi:10.1007/bf01191983

Farmer PB, Brown K, Tompkins E, Emms VL, Jones DJL, Singh R, Phillips DH (2005) DNA adducts: mass spectrometry methods and future prospects. Toxicol Appl Pharmacol 207:293–301. doi:10.1016/j.taap.2004.12.020

Flickyngerova S et al (2008) Structural and optical properties of sputtered ZnO thin films. Appl Surf Sci 254:3643–3647. doi:10.1016/j.apsusc.2007.10.105

Fulati A et al (2010) An intracellular glucose biosensor based on nanoflake. ZnO Sens Actuators B 150:673–680. doi:10.1016/j.snb.2010.08.021

Ghosh R, Fujihara S, Basak D (2006) Studies of the optoelectronic properties of ZnO thin films. J Electron Mater 35:1728–1733. doi:10.1007/s11664-006-0226-6

Habibia M, Sardashtia MK (2008) Structure and morphology of nanostructured zinc oxide thin films prepared by dip-vs. spin-coating methods. J Iran Chem Soc 5:603–609. doi:10.1007/BF03246140

Haiss W, Thanh NTK, Aveyard J, Fernig DG (2007) Determination of size and concentration of gold nanoparticles from UV–Vis. Anal Chem 79:4215–4221

Heller MJ (2002) DNA microarray technology: devices, systems, and applications. Annu Rev Biomed Eng 4:129–153. doi:10.1146/annurev.bioeng.4.020702.153438

Hood L, Galas D (2003) The digital code of DNA. Nature 421:444–448. doi:10.1038/nature01410

Jie J, Wang G, Wang Q, Chen Y, Han X, Wang X, Hou JG (2004) Synthesis and characterization of aligned ZnO nanorods on porous aluminum oxide template. J Phys Chem B 108:11976–11980. doi:10.1021/jp048974r

Johnson JC, Knutsen KP, Yan H, Law M, Zhang Y, Yang P, Saykally RJ (2003) Ultrafast carrier dynamics in single ZnO nanowire and nanoribbon lasers. Nano Lett 4:197–204. doi:10.1021/nl034780w

Joseph DP, Venkateswaran C (2011) Bandgap engineering in ZnO by doping with 3d transition metal ions. J Atomic Mol Opt Phys. doi:10.1155/2011/270540

Kamaruddin SA, Sahdan MZ, Chan KY, Rusop M, Saim H (2010) Zinc oxide microrods prepared by sol-gel immerse technique. Microelectron Int 27:166–169. doi:10.1108/13565361011061984

Kashif M, Usman Ali SM, Ali ME, Abdulgafour HI, Hashim U, Willander M, Hassan Z (2012) Morphological, optical, and Raman characteristics of ZnO nanoflakes prepared via a sol–gel method. Phys Status Solidi (a) 209:143–147. doi:10.1002/pssa.201127357

Lee T-Y, Shim Y-B (2001) Direct DNA hybridization detection based on the oligonucleotide-functionalized conductive polymer. Anal Chem 73:5629–5632. doi:10.1021/ac015572w

Li BS, Liu YC, Shen DZ, Zhang JY, Lu YM, Fan XW (2003) Effects of RF power on properties of ZnO thin films grown on Si (001) substrate by plasma enhanced chemical vapor deposition. J Cryst Growth 249:179–185. doi:10.1016/S0022-0248(02)02069-9

Pankove JI (1971) Optical processes in semiconductors. Prentice-Hall, New Jersey

Selinger DW et al (2000) RNA expression analysis using a 30 base pair resolution Escherichia coli genome array. Nat Biotechnol 18:1262–1268. doi:10.1038/82367

Shen W, Zhao Y, Zhang C (2005) The preparation of ZnO based gas-sensing thin films by ink-jet printing method. Thin Solid Films 483:382–387. doi:10.1016/j.tsf.2005.01.015

Takashima S (1989) Electrical properties of biopolymers and membranes. A. Hilger, Bristol

Usman Ali SM, Nur O, Willander M, Danielsson B (2010) A fast and sensitive potentiometric glucose microsensor based on glucose oxidase coated ZnO nanowires grown on a thin silver wire. Sens Actuators B 145:869–874. doi:10.1016/j.snb.2009.12.072

Voon C et al (2014) Synthesis of zinc oxide thin film by anodizing. In: Semiconductor electronics (ICSE), 2014 IEEE international conference on 2014, IEEE, pp 420–423. doi:10.1109/SMELEC.2014.6920887

Wang L, Zhang X, Zhao S, Zhou G, Zhou Y, Qi J (2005) Synthesis of well-aligned ZnO nanowires by simple physical vapor deposition on c-oriented ZnO thin films without catalysts or additives. Appl Phys Lett 86:024108. doi:10.1063/1.1851607

Wang L et al (2009) Surface plasmon resonance biosensor based on water-soluble ZnO–Au nanocomposites. Anal Chim Acta 653:109–115. doi:10.1016/j.aca.2009.09.001

Yazid H, Adnan R, Hamid SA, Farrukh MA (2010) Synthesis and characterization of gold nanoparticles supported on zinc oxide via the deposition-precipitation method. Turk J Chem. doi:10.3906/kim-0912-379

Zhang W, Yang T, Huang DM, Jiao K (2008) Electrochemical sensing of DNA immobilization and hybridization based on carbon nanotubes/nano zinc oxide/chitosan composite film. Chin Chem Lett 19:589–591. doi:10.1016/j.cclet.2008.03.012

Zhao X et al (2009) Dependence of the properties of hydrothermally grown ZnO on precursor concentration. Phys E 41:1423–1426. doi:10.1016/j.physe.2009.04.012
Acknowledgments
The authors wish to acknowledge the financial support of the Malaysian Ministry of Higher Education (MOHE) through the FRGS Grant no. 9003-00276 to Prof. Dr. Uda Hashim. The author would also like to thanks to the technical staff of Institute of Nano Electronic Engineering and School of Microelectronic Engineering, University Malaysia Perlis for their kind support to smoothly perform the research.
About this article
Cite this article
Foo, K.L., Hashim, U., Voon, C.H. et al. Au decorated ZnO thin film: application to DNA sensing. Microsyst Technol 22, 903–910 (2016). https://doi.org/10.1007/s00542-015-2572-x
Received:

Accepted:

Published:

Issue Date:
Keywords
Complementary Target

Thin Film Surface

ssDNA Probe

Colloidal GNPs

Immobilize ssDNA Probe