Abstract
A thick layer selective polysilicon growth technique has been developed for micro-electro-mechanical systems (MEMS) fabrication. It allows fast MEMS fabrication without using silicon on insulator wafers or deep ICPRIE etching. The fabrication technique is based on two main steps: a first seed layer of polysilicon is deposited and patterned; the second step consists in the selective growth of this layer in an epitaxial reactor. The first part of this work is devoted to the optimisation of growth parameters. Afterwards, this technique is applied for fabrication of different kinds of actuators, involving films several microns thick with good mechanical properties such as a low mechanical stress and a low roughness of the polysilicon film surface. Furthermore, thermal actuator prototypes were fabricated by using this technique;showing good mechanical properties and high reliability.
Access options
Buy single article
Instant access to the full article PDF.
US$ 39.95
Tax calculation will be finalised during checkout.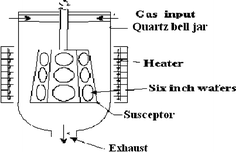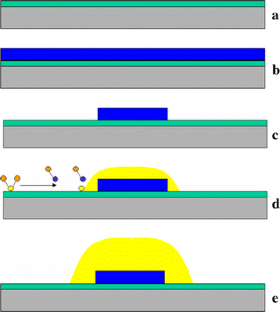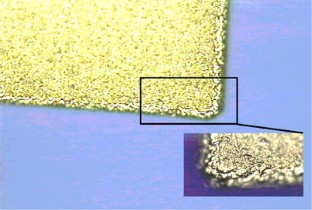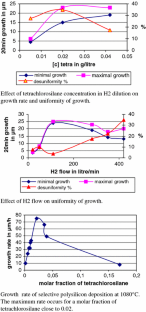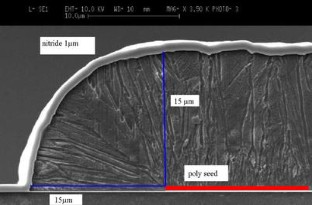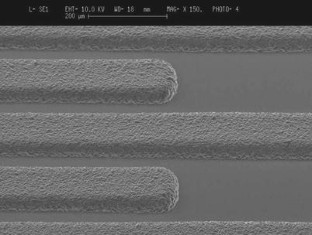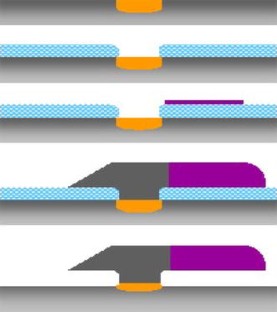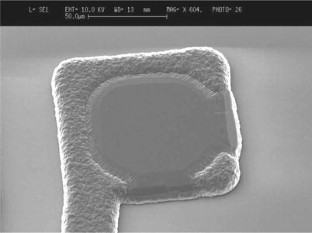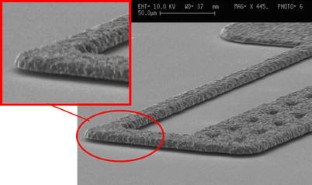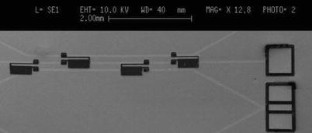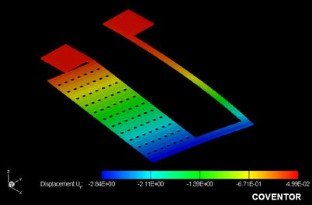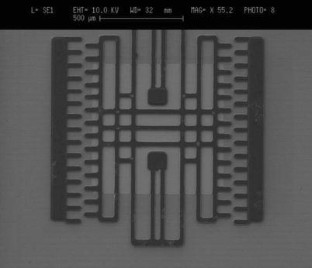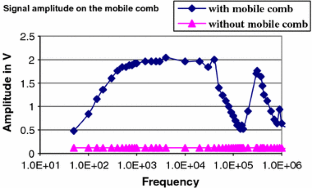 References
Agarwal A, Nagarajan R, Singh J (2002) A process technique to engineer the stress of thick doped polysilicon films for MEMS applications. In: Proceedings of 9th IPFA, Singapore

Lee B-L, Oh C-H, Lee S, Oh Y-S, Chun K (2000) A vacuum packaged differential resonant accelerometer using electrostatic stiffness changing effect. In: 13th IEEE international conference on micro electro mechanical system, Miyazaki, pp 352–357

Denoual M, De Sagazan O (2004) In: Proceedings of the actuator, 9th international conference on new actuators, Bremen, pp 529–532

Galayko D, Kaiser A, Legrand B, Collard D, Buchaillot L, Combi C (2002) High-frequency high-Q micromechanical resonator in thick EPIPOLY technology with post-process gap adjustment. In: Proceeding MEMS, IEEE, pp 665–668

Geiger W, Folkmer B, Merz J, Sandmaier H, Lang W (1999) A new silicon rate gyroscope. Sens Actuators 73:45–51

Regolini JL, Bensahel D, Sheid E, Mercier J (1989) Selective epitaxial silicon growth in the 650–1100°C range in a reduced pressure chemical vapour deposition reactor using dichlorosilane. Appl Phys Lett 54(7):658–659

Sedgwick TO, Berkenblit M, Kuan TS (1989) Low-temperature selective epitaxial growth of silicon at atmospherical pressure. Appl Phys Lett 54 (26), 26 June 1989
About this article
Cite this article
De Sagazan, O., Denoual, M., Guil, P. et al. Micro-electro-mechanical systems fast fabrication by selective thick polysilicon growth in epitaxial reactor. Microsyst Technol 12, 953–958 (2006). https://doi.org/10.1007/s00542-006-0176-1
Received:

Accepted:

Published:

Issue Date:
Keywords
Polysilicon

Seed Layer

Chemical Mechanical Polishing

Selective Growth

Thermal Actuator