How can we improve mask ventilation in patients with obstructive sleep apnea during anesthesia induction?
Abstract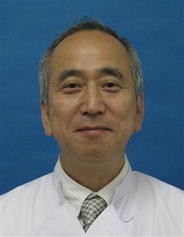 Recent evidence suggests the possible development of difficult mask ventilation in patients with obstructive sleep apnea. Based on our current understanding of the pathophysiology of pharyngeal airway obstruction in obstructive sleep apnea patients, we conclude that anesthesiologists can decrease respiratory complications during anesthesia induction by conducting careful pre-induction preparations, including body and head positioning and sufficient preoxygenation, and by using the two-hand mask ventilation technique with effective airway maneuvers and appropriate ventilator settings while continuously assessing ventilation status with capnography.
Keywords
Obstructive Sleep Apnea 
Continuous Positive Airway Pressure 
Obstructive Sleep Apnea Patient 
Difficult Airway 
Anesthesia Induction 
These keywords were added by machine and not by the authors. This process is experimental and the keywords may be updated as the learning algorithm improves.
Notes
Acknowledgments
This work was carried out in the Department of Anesthesiology, Graduate School of Medicine, Chiba University and was supported by grant-in-aid No. 24390363 from the Ministry of Education, Culture, Sports, Science and Technology, Tokyo, Japan.
Copyright information
© Japanese Society of Anesthesiologists 2012