Access options
Buy single article
Instant access to the full article PDF.
US$ 39.95
Tax calculation will be finalised during checkout.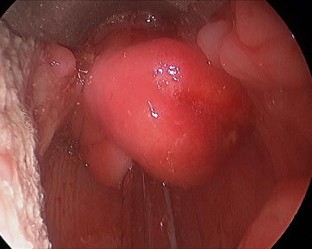 References
1.

Al-Qudah M, Shetty S, Alomari M, Alqdah M. Acute adult supraglottitis: current management and treatment. South Med J. 2010;103:800–4.

2.

Shah R, Stocks C. Epiglottitis in the United States: national trends, variances, prognosis, and management. Laryngoscope. 2010;120(6):1256–62.

3.

Guldfred LA, Lyhne D, Becker BC. Acute epiglottitis: epidemiology, clinical presentation, management and outcome. J Laryngol Otol. 2008;122:818–23.

4.

Loftis L. Acute infectious upper airway obstructions in children. Semin Pediatr Infect Dis. 2006;17:5–10.

5.

Hannallah R, Rosales JK. Acute epiglottitis: current management and review. Can Anaesth Soc J. 1978;25(2):84–91.

6.

Davis PJ, Cladis FP, Motoyama EK. Smith's anesthesia for infants and children. 8th ed; 2011. p. 811–3.

7.

Guardiani E, Bliss M, Harley E. Supraglottitis in the era following widespread immunization against Haemophilus influenzae type B: evolving principles in diagnosis and management. Laryngoscope. 2010;120(11):2183–8.
About this article
Cite this article
Reilly, B.K., Reddy, S.K. & Verghese, S.T. Acute epiglottitis in the era of post-Haemophilus influenzae type B (HIB) vaccine. J Anesth 27, 316–317 (2013). https://doi.org/10.1007/s00540-012-1500-9
Received:

Accepted:

Published:

Issue Date:
Keywords
Sevoflurane

Endotracheal Tube

Chest Compression

Direct Laryngoscopy

Voice Change