Access options
Buy single article
Instant access to the full article PDF.
US$ 39.95
Tax calculation will be finalised during checkout.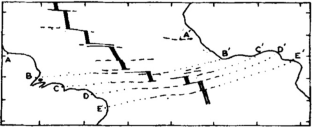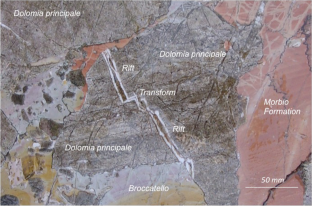 References
Bernoulli D (1964) Zur Geologie des Monte Generoso. Ein Beitrag zur Kenntnis der südalpinen Sedimente. Beitr Geol Karte Schweiz NF 118:1–134

Bernoulli D, Bertotti G, Froitzheim N (1990) Mesozoic faults and associated sediments in the Austroalpine-South Alpine passive continental margin. Mem Soc Geol Ital 45:25–38

Berra F, Galli MT, Reghellin F, Torricelli S, Fantoni R (2009) Stratigraphic evolution in the Western Southern Alps (Italy): The record of two-stage rifting on the distal passive margin of Adria. Basin Res 21:335–353

Bertotti G (1991) Early Mesozoic extension and Alpine shortening in the western Southern Alps: the geology of the area between Lugano and Menaggio (Lombardy, northern Italy). Mem Sci Geol (Padova) 43:17–123

Bertotti G, Picotti V, Bernoulli D, Castellarin A (1993) From rifting to drifting: tectonic evolution of the South-Alpine upper crust from the Triassic to the Early Cretaceous. Sediment Geol 86:53–76

Duffield WA (1972) A naturally occurring model of plate tectonics. J Geophys Res 77:2543–2555

Vogt PR, Hanson A, Amstutz D (1977) Plate tectonics in the Arctic sea ice: a comparison with lirhosphere tectonics. EOS (Am Geophys Union Trans) 58:503

Wiedenmayer F (1963) Obere Trias bis mittlerer Lias zwischen Saltrio und Tremona (Lombardischen Alpen). Die Wechselbeziehungen zwischen Stratigraphie, Sedimentologie und syngenetischer Tektonik. Eclogae Geol Helv 56:529–640

Wilson JT (1965) A new class of faults and their bearing on continental drift. Nature 207:343–347
Acknowledgements
I am grateful to Christian Dullo, Sascha Flögel, Robert Garrison and Mark Handy for critically reading this capriccio.
About this article
Cite this article
Bernoulli, D. A small-scale illustration of the principle of transform faulting. Int J Earth Sci (Geol Rundsch) 109, 2527–2529 (2020). https://doi.org/10.1007/s00531-020-01892-y
Received:

Accepted:

Published:

Issue Date: