This is a preview of subscription content, log in to check access.
Access options
Buy single article
Instant access to the full article PDF.
US$ 39.95
Price includes VAT for USA
Subscribe to journal
Immediate online access to all issues from 2019. Subscription will auto renew annually.
US$ 199
This is the net price. Taxes to be calculated in checkout.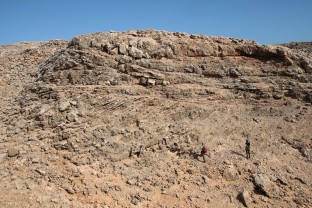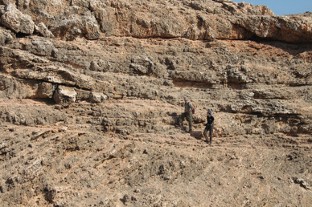 References
Cheel RJ (2005) Introduction to clastic sedimentology. https://brocku.ca/sedimentology/SedNotes/. Last accessed 29/06/18

Faust D, Yanes Y, Willkommen T, Roettig C, Richter D, Richter D, von Suchodoletz H, Zöller L (2015) A contribution to the understanding of late Pleistocene dune sand-paleosol-sequences in Fuerteventura (Canary Islands). Geomorphology 246:290–304. https://doi.org/10.1016/j.geomorph.2015.06.023

McKee E, Ward WC (1983) Eolian environment. In: Scholle PA, Bebout DG, Moore CH (eds) Carbonate depositional environments. American Association of Petroleum Geologists, Tulsa, pp 131–170

Mitchell JG, Le Bas MJ, Zielonka J, Furnes H (1983) On dating the magmatism of Maio, Cape Verde Islands. Earth Planet Sci Lett 64:61–76

Ortiz JE, Torres T, Yanes Y, La Nuez J de, Ibánez M, Alonso MR (2006) Climatic cycles inferred from the aminostratigraphy and aminochronology of Quaternary dunes and palaeosols from the eastern islands of the Canary Archipelago. J Quat Sci 21(3):287–306

Ramalho RS, Helffrich G, Schmidt DN, Vance D (2010) Tracers of uplift and subsidence in the Cape Verde archipelago. J Geol Soc Lond 167(3):519–538. https://doi.org/10.1144/0016-76492009-056

Roettig C-B, Kolb T, Wolf D, Baumgart P, Richter C, Schleicher A, Zöller L, Faust D (2017) Complexity of Quaternary aeolian dynamics (Canary Islands). Palaeogeogr Palaeoclimatol Palaeoecol 472:146–162. https://doi.org/10.1016/j.palaeo.2017.01.039

Serralheiro A (1968) Formações sedimentares do arquipélago de Cabo Verde. Agrupamento Científico de Geologia da Universidade de Lisbôa da Junta de Investigações do Ultramar, Lisboa

Serralheiro A (1970) Geologia da ilha de Maio (Cabo Verde). Junta de Investigações do Ultramar, Lisboa

Stillman CJ, Furnes H, Le Bas MJ, Robertson AHF, Zielonka J (1982) The geological history of Maio, Cape Verde Islands. J Geol Soc Lond 139(3):347–361. https://doi.org/10.1144/gsjgs.139.3.0347
Acknowledgements
LKS would like to acknowledge funding from Helmholtz Research School for Ocean System Science and Technology (HOSST). The authors thank two anonymous reviewers and the editor, Sascha Flögel, for their comments.
About this article
Cite this article
Samrock, L.K., Dullo, W. & Hansteen, T.H. Large-scale fossil dune on Maio, Cape Verdes. Int J Earth Sci (Geol Rundsch) 107, 2931–2932 (2018). https://doi.org/10.1007/s00531-018-1622-x
Received:

Accepted:

Published:

Issue Date:
Keywords
Cape Verdes

Paleowind Directions

Serralheiro

Eastern Atlantic Islands

Quaternary Aeolian Deposits