Abstract
It is increasingly recognized that complete care of the patient with cancer includes palliative care, which is applicable early in the course of illness, in conjunction with life-prolonging treatment. Princess Margaret Hospital (PMH) is Canada's largest center for cancer care and research, and it is an international referral center for patients with cancer. The Palliative Care Program at PMH has developed into a comprehensive clinical, educational, and research program, with an acute palliative care unit, daily palliative care clinics, a cancer pain clinic, and a consultation service that sees urgent consultations on a same-day basis in inpatient and outpatient areas. We will describe the components, successes, and challenges of our program, which may be useful for others, who are developing palliative care programs in an academic setting.
Access options
Buy single article
Instant access to the full article PDF.
USD 39.95
Price excludes VAT (USA)
Tax calculation will be finalised during checkout.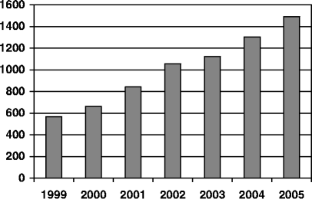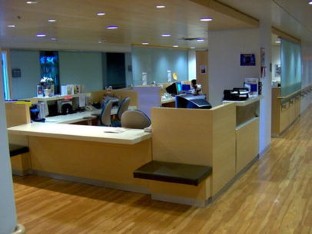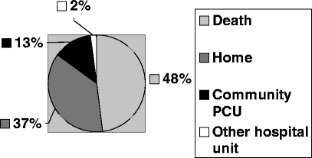 References
Addington-Hall J, McCarthy M (1995) Dying from cancer: results of a national population-based investigation. Palliat Med 9(4):295–305

Bruera E, Kim HN (2003) Cancer pain. JAMA 290(18):2476–2479

Bruera E, Sweeney C (2001) The development of palliative care at the University of Texas M.D. Anderson Cancer Center. Support Care Cancer 9(5):330–334

Bruera E, Kuehn N, Miller MJ et al (1991) The Edmonton Symptom Assessment System (ESAS): a simple method for the assessment of palliative care patients. J Palliat Care 7(2):6–9

Bruera E, Neumann C, Brenneis C, Quan H (2000) Frequency of symptom distress and poor prognostic indicators in palliative cancer patients admitted to a tertiary palliative care unit, hospices, and acute care hospitals. J Palliat Care 16(3):16–21

Bruera E, Michaud M, Vigano A et al (2001) Multidisciplinary symptom control clinic in a cancer center: a retrospective study. Support Care Cancer 9(3):162–168

Curtis EB, Krech R, Walsh TD (1991) Common symptoms in patients with advanced cancer. J Palliat Care 7(2):25–29

Elsayem A, Swint K, Fisch MJ et al (2004) Palliative care inpatient service in a comprehensive cancer center: clinical and financial outcomes. J Clin Oncol 22(10):2008–20141

Fainsinger RL (1995) Palliative care in Edmonton. Support Care Cancer 3(2):91–92

Goldstein P, Walsh D, Horvitz LU (1996) The Cleveland Clinic Foundation Harry R. Horvitz Palliative Care Center. Support Care Cancer 4(5):329–333

Haddad P, Wong RK, Pond GR et al (2005) Factors influencing the use of single vs multiple fractions of palliative radiotherapy for bone metastases: a 5-year review. Clin Oncol (R Coll Radiol) 17(6):430–434

Heyland DK, Lavery JV, Tranmer JE et al (2000) Dying in Canada: is it an institutionalized, technologically supported experience? J Palliat Care 16(Suppl):S10–S16

Jones JM, Huggins MA, Rydall AC, Rodin GM (2003) Symptomatic distress, hopelessness, and the desire for hastened death in hospitalized cancer patients. J Psychosom Res 55(5):411–418

Jordhoy MS, Fayers P, Loge JH et al (2001) Quality of life in advanced cancer patients: the impact of sociodemographic and medical characteristics. Br J Cancer 85(10):1478–1485

McCarthy EP, Phillips RS, Zhong Z et al (2000) Dying with cancer: patients' function, symptoms, and care preferences as death approaches. J Am Geriatr Soc 48(5 Suppl):S110–S121

National Cancer Institute of Canada (2005) Canadian Cancer Statistics 2005, Toronto, Canada

[No authors listed] (1998) Cancer care during the last phase of life. J Clin Oncol 16(5):1986–1996

Strasser F, Sweeney C, Willey J et al (2004) Impact of a half-day multidisciplinary symptom control and palliative care outpatient clinic in a comprehensive cancer center on recommendations, symptom intensity, and patient satisfaction: a retrospective descriptive study. J Pain Symptom Manage 27(6):481–491

von Gunten CF (2002) Secondary and tertiary palliative care in US hospitals. JAMA 287(7):875–881

Whelan TJ, Mohide EA, Willan AR et al (1997) The supportive care needs of newly diagnosed cancer patients attending a regional cancer center. Cancer 80(8):1518–1524

World Health Organization. WHO definition of palliative care. Available at http://www.who.int/cancer/palliative/definition/en. Accessibility verified April 25, 2006

Zhukovsky DS (2000) A model of palliative care: the palliative medicine program of the Cleveland Clinic Foundation. A World Health Organization Demonstrations Project. Support Care Cancer 8(4):268–277

Zimmermann C, Rodin G (2004) The denial of death thesis: sociological critique and implications for palliative care. Palliat Med 18(2):121–128
About this article
Cite this article
Zimmermann, C., Seccareccia, D., Clarke, A. et al. Bringing palliative care to a Canadian cancer center: the palliative care program at Princess Margaret Hospital. Support Care Cancer 14, 982–987 (2006). https://doi.org/10.1007/s00520-006-0093-y
Received:

Accepted:

Published:

Issue Date:

DOI: https://doi.org/10.1007/s00520-006-0093-y
Keywords