Zusammenfassung
Der Wintertourismus stellte einen energieintensiven Industriezweig dar. Das Ziel des FFG-Förderprojekts Clean Energy for Tourism ist es, durch die Entwicklung von Technologien und Geschäftsmodellen Salzburgs Skigebiete am Weg zur Dekarbonisierung zu unterstützen. In diesem Artikel werden die dafür entwickelte IKT-Infrastruktur, die Optimierungsalgorithmen sowie die Geschäftsmodelle vorgestellt.
Abstract
Winter tourism is an energy-intensive branch of industry. The aim of the FFG funding project Clean Energy for Tourism is to support Salzburg's skiing areas on the way to decarbonization by developing technologies and business models. In this article, the developed ICT infrastructure, the optimization algorithms and the business models are presented.
Access options
Buy single article
Instant access to the full article PDF.
US$ 39.95
Tax calculation will be finalised during checkout.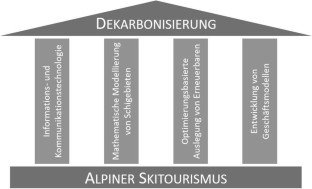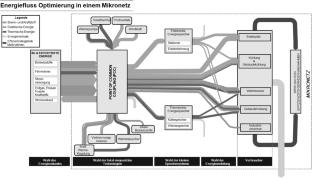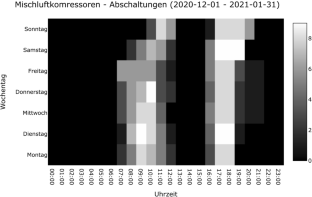 Literatur
1.

Umweltbundesamt Zehnter Umweltkontrollbericht. Umweltzustand in Österreich, 2013, Vienna, Austria. http://www.umweltbundes-amt.at/umweltsituation/umweltkontrollbericht/ukb2013/.

2.

Mansoor, M., Stadler, M., Auer, H., Zellinger, M. (2021): Advanced optimal planning for microgrid technologies including hydrogen and mobility at a real microgrid testbed. Int. J. Hydrog. Energy, 46(37), 19285–19302. https://doi.org/10.1016/j.ijhydene.2021.03.110.

3.

Muhammad, M., Stadler, M., Zellinger, M., Lichtenegger, K., Auer, H., Cosic, A. (2021): Optimal planning of thermal energy systems in a microgrid with seasonal storage and piecewise affine cost functions. Energy J., 215(15), 0360. https://doi.org/10.1016/j.energy.2020.119095.

4.

Klaus, L., Stadler, M., Moser, A., Zellinger, M., Muschick, D., Gölles, M., Steinlechner, M., Ayoub, T., Gerardts, B. Optimization of heating, electricity and cooling services in a microgrid to increase the efficiency and reliability, making distributed generation business succeed. Electrify Europe, 20 June 2018, Vienna, Austria.

5.

Hart, W. E., Laird, C. D., Watson, J.-P., Woodruff, D. L., Hackebeil, G. A., Nicholson, B. L., Siirola, J. D. (2017): Pyomo – optimization modeling in python. 2. ed. (Vol. 67). Berlin: Springer. https://doi.org/10.1007/978-1-4615-1049-9.

6.

Forrest, J., Ralphs, T., Vigerske, S., Hafer, L., Kristjansson, B., Saltzman, M. (2018, July 19): coin-or/Cbc: Version 2.9.9 (Version releases/2.9.9). Zenodo. https://doi.org/10.5281/zenodo.1317566.

7.

Morari, M., Lee, J. H. (1999): Model predictive control: past, present and future. Comput. Chem. Eng., 23(4–5), 667–682. https://doi.org/10.1016/S0098-1354(98)00301-9.

8.

Dai, L., Xia, Y., Fu, M., Mahmoud, M. (2012): Discrete-time model predictive control. In Advances in Discrete Time Systems (S. 77–116). https://doi.org/10.5772/51122.

9.

Qin, J. S., Badgwell, T. A. (2003): A survey of industrial model predictive control technology. Control Eng. Pract., 11(7), 733–764. https://doi.org/10.1016/S0967-0661(02)00186-7.

10.

ENTSO-E transparency platform. ENTSO-E transparency platform. [Online] 19. 06 2018. https://transparency.entsoe.eu/.

11.

Umwelbundesamt, e-control, Austrian disclosure report 2019, 2019, https://www.e-control.at/marktteilnehmer/oeko-energie/stromkennzeichnung/umweltauswirkungen.

12.

Mashayekh, S., Stadler, M., Cardoso, G., Heleno, M. (2017): A mixed integer linear programming approach for optimal DER portfolio, sizing, and placement in multi-energy microgrids. Appl. Energy, 187, 154–168. LBNL-1006559.
Danksagung
Das NEFI-Projekt Clean Energy for Tourism wurde aus Mitteln des Klima- und Energiefonds gefördert und im Rahmen des Programms ,,Vorzeigeregion Energie 2.AS" durchgeführt.
Additional information
Hinweis des Verlags
Der Verlag bleibt in Hinblick auf geografische Zuordnungen und Gebietsbezeichnungen in veröffentlichten Karten und Institutsadressen neutral.
About this article
Cite this article
Kritzer, S., Passegger, H., Ayoub, T. et al. Dekarbonisierung in Salzburgs Skigebieten – Entwicklung von Optimierungsalgorithmen und Energiemanagementsystemen zur Steigerung der Energieeffizienz, Minimierung von Emissionen und Optimierung von Flexibilitäten. Elektrotech. Inftech. 138, 281–288 (2021). https://doi.org/10.1007/s00502-021-00894-1
Received:

Accepted:

Published:

Issue Date:
Schlüsselwörter
Dekarbonisierung

Digitalisierung

mathematische Optimierung

IKT-Infrastruktur

Business-Modelle
Keywords
decarbonization

digitization

mathematical

optimization

ICT infrastructure

business models